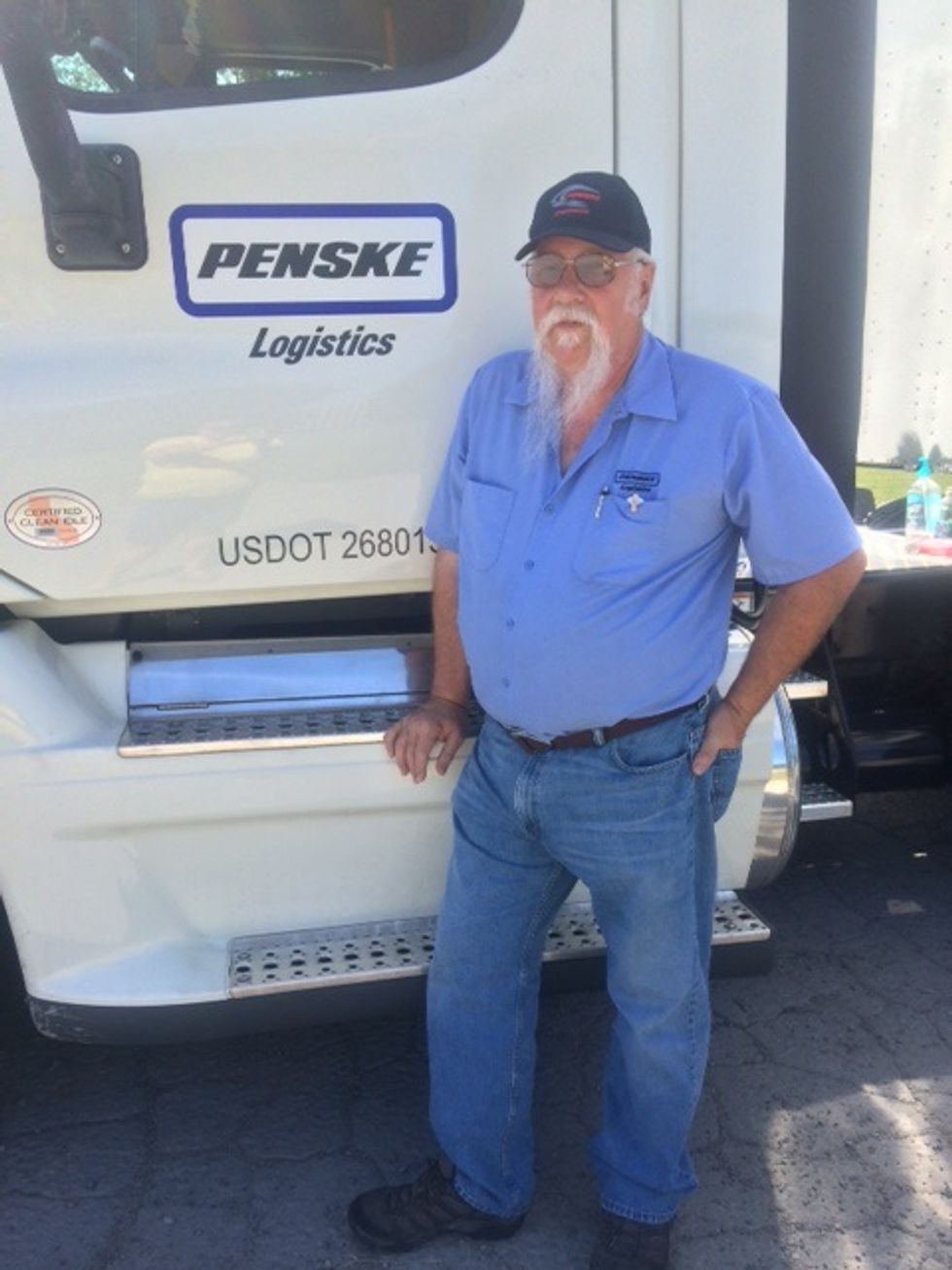 Truck Driving Pair's Chance Meeting Leads To 20-Year Love Story
Cupid's arrow may have been a little off the mark, but a fateful tire change led to love for a pair of truck drivers.
---
"We started talking and found out we were going the same way from the middle of Ohio to Eastern Pennsylvania," said Penske Logistics driver Francis "Frank" Hanson of the first time he met his future wife Tammie in a tire shop more than 20 years ago.
After a job change led them to work for the same company, they were paired to drive as a team in the same truck. "We figured after two years we were getting along good," and soon after they were married, Hanson said.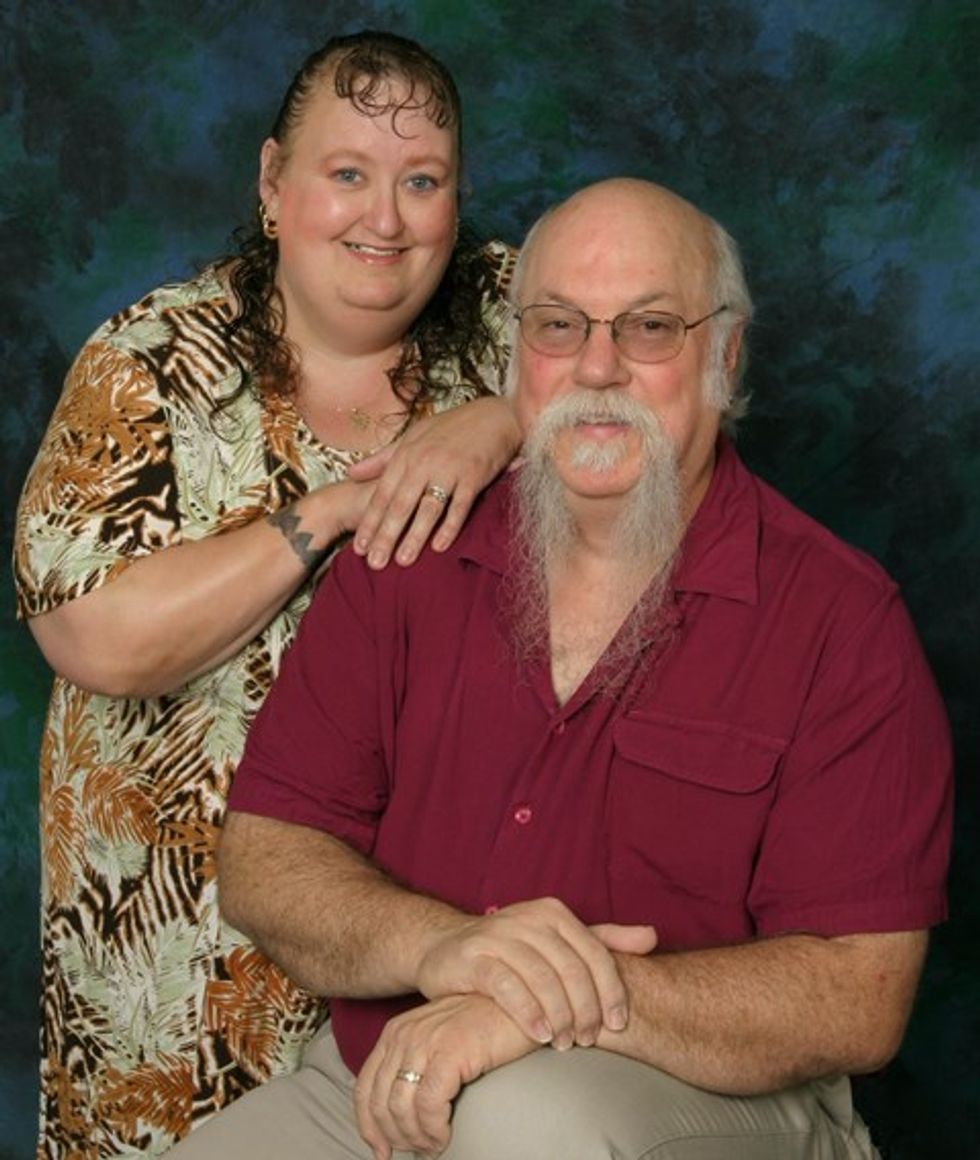 They spent 20 years driving together, but now Hanson drives without his wife, who has since retired from truck driving life. An experienced driver in his own right, Hanson has been driving for 23 years and will soon mark his first year as a Penske Logistics driver.
Prior to becoming a truck driver, Hanson was in the Air Force for 13 years and chose truck driving because "it is always a challenge. You are adapting to what you see in front of you," Hanson said.
"Personality-wise you have to be very responsible. It's your pride and reputation that you build. Going down the road you have to be a Boy Scout; you have to be prepared," he added.
After all those years living on the road, Hanson was looking for something closer to home and chose to drive for Penske because of the company's "excellent reputation" and equipment quality.
Safety plays an important role and is something that Hanson, a safety team member, is very passionate about.
Penske drivers take the Smith System professional driver training course to become subject matter experts, with many sharing their passion for safety as certified Smith System instructors.
Smith System is the nation's leading provider of collision avoidance driver training, helping drivers see, think and react to driving challenges through classroom and hands-on training.
Being safe "is the only realistic way to do the job. It is a lot of taking care of your surroundings and being observant and knowing your equipment, and if something goes wrong, knowing what you have to do to take care of it ," he said.
Hanson's approach to safety is more than appreciated by his supervisor.
"He recognizes and understands the nuances of our safety initiative and is quick to embrace those initiatives and communicate them to other drivers," said Thomas Bosson, Penske Logistics manager of operations, Knoxville, Tennessee. "Frank's participation and input on our safety team is invaluable. He has credibility with other drivers in a way that is difficult for management to duplicate."
His pride in his work is matched only by his participation as an escort with the non-profit Wreaths Across America organization, which coordinates wreath-laying ceremonies at Arlington National Cemetery in Virginia, as well as other veterans' cemeteries across the country.
As a veteran it was a cause close to Hanson's heart. "As ex-military, I thought it was an honor to do it," he said.
When he is not driving, Hanson spends his time enjoying many hobbies, including model railroading. "It is a nice way to go out and use your imagination and go off into your pretend world and do what you want to do."
Most of all, Hanson is happiest to spend time with his wife.
With the thousands of miles of roads they drove together, one question still lingers: Who was the better driver: Hanson or his wife?
When asked, Hanson gave the only answer he could: "Yes."
A safe answer from a safety team member.
Interested in a driving career with Penske? Visit GoPenske.com/drivers. The company offers competitive wages and a wide range of benefits. Penske is an Equal Opportunity Employer.
Editor's Note: In recognition of National Truck Driver Appreciation Week Sept. 14-20, Penske is celebrating our 3000 dedicated drivers who ensure safe, prompt and seamless delivery of our customer's goods while maintaining the highest level of safety and customer service.
By Bernie Mixon