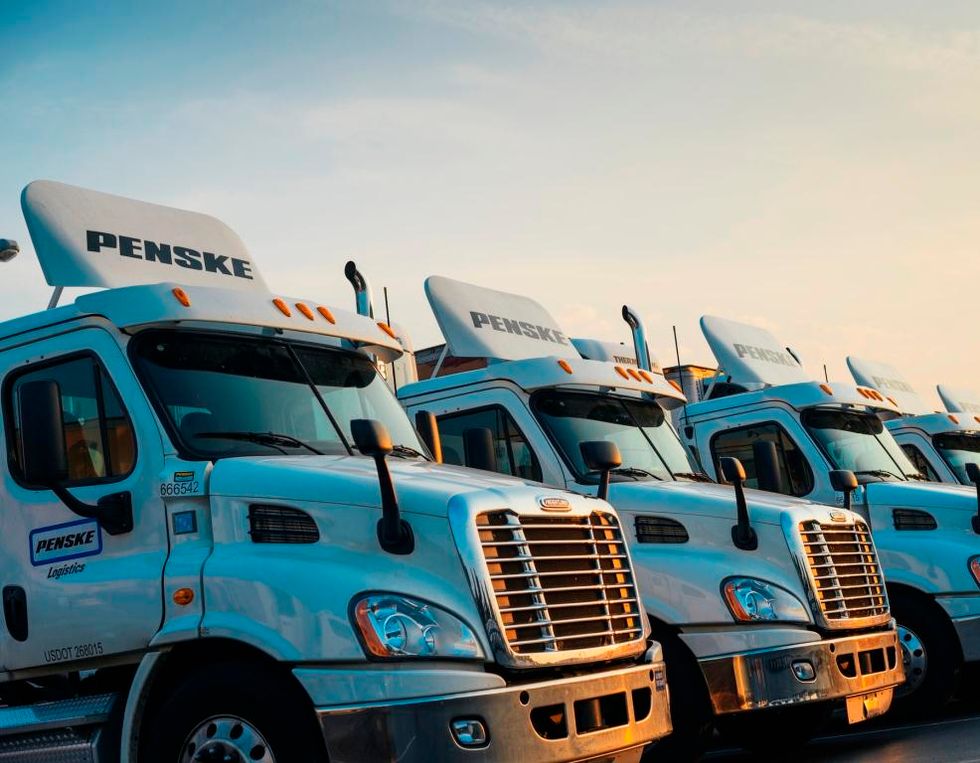 Surveys Find 3PLs Diversifying Services/Strengthening Relationships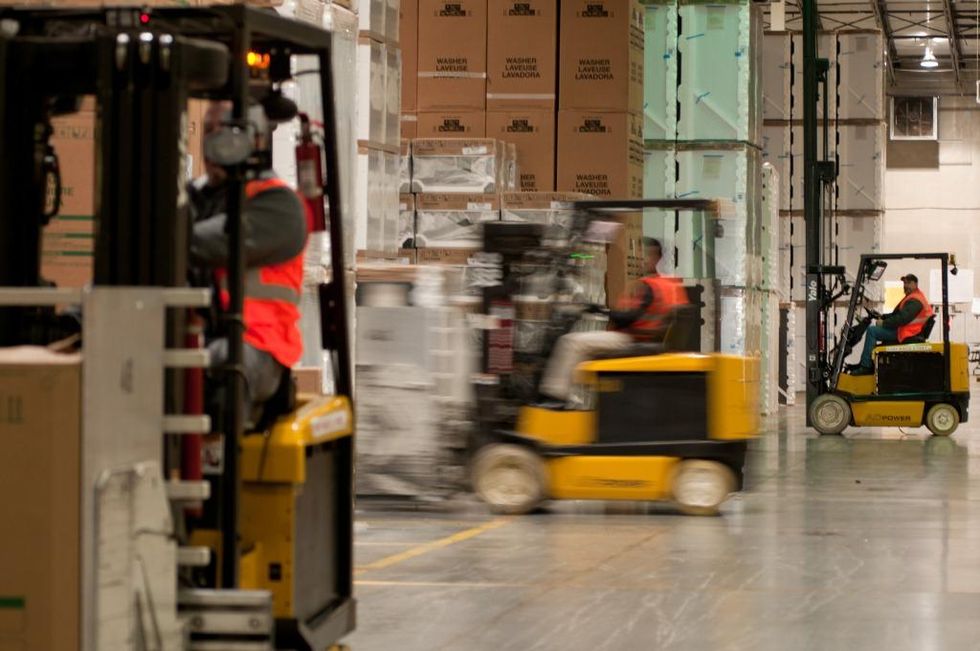 Third-party logistics providers are diversifying services, leveraging technology and investing in relationships in order to remain competitive and accommodate future business needs and challenges, industry analysts said this week during the Council for Supply Chain Management's (CSCMP) Annual Global Conference in Denver.
Several key industry experts presented their individual survey findings during the event.
---
Dr. Robert Lieb, professor of supply chain management at Northeastern University, said a growing number of companies are creating customized services.
"3PLs are increasingly coming up with tailored offerings. Instead of taking a one-size fits all approach, they're convinced you have to have something custom to stay on top of the marketplace," said Lieb, who authored the 20th Annual Survey of Third-Party Logistics Providers, which was sponsored by Penske Logistics.
Twenty-five of the 31 companies he interviewed for the report had introduced new service offerings in 2012. "That means 3PLs are entering new service verticals they haven't served before, particularly health care," Lieb said, adding that 28 of the companies in the survey now provide services to clients in healthcare—up from 23 last year.
"Within health care, the investments they're making are in full-chain facilities and handling drugs that need to be refrigerated until use," Lieb said.
In addition to health care, some of the companies are focusing on the energy sector due to increased U.S. production of oil and natural gas, Lieb said. Companies are also seeing automotive business come back that was lost during the downturn.
Mexico Sees Surge in Manufacturing and Logistics Activity
A number of companies are moving or increasing their manufacturing operations in Mexico. "A recent report on projected labor costs between now and 2020 shows that they are going to be dramatically higher in China than in Mexico," Lieb said. "One of the major reasons for going to Asia in the first place was the low labor."
Penske Logistics recently announced the appointment of Michael Casidy to a newly created position of managing director of Mexico. Penske Logistics has been operating in Mexico for 17 years and currently employs more than 1,000 associates in the country serving a variety of leading manufacturers within the automotive sector.
"Over the last several years, we have continued to experience business growth with manufacturing customers in Mexico that until now we have managed from the U.S.," said Marc Althen, president of Penske Logistics. "Our concentration and volume of business is now significant enough with several leading manufacturers to warrant a more- centralized leadership structure in Mexico. We see a significant opportunity to grow our business and diversify the kinds of industries we serve in Mexico beyond the automotive sector."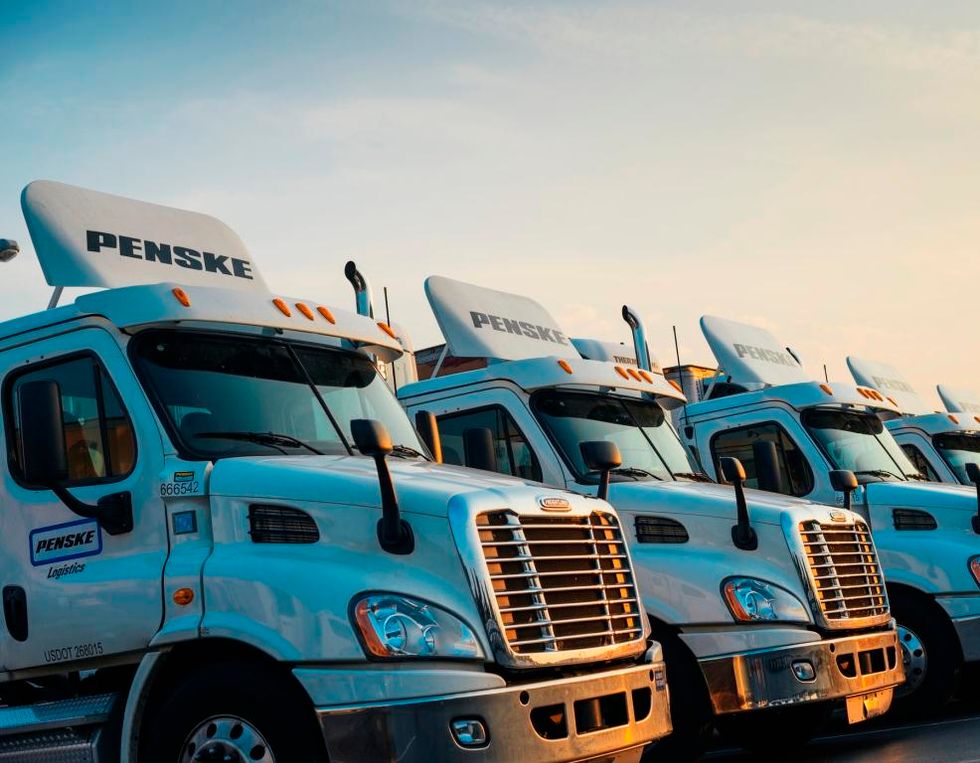 Logistics Outsourcing Relationships More Strategic
Dr. John Langley, professor at Pennsylvania State University and author of the 2014 Third-Party Logistics Study: The State of Logistics Outsourcing, said the growing volume of cross-border trade is driving many shippers to revisit sourcing and distribution decisions. Shippers are looking at multiple factors, including lead-time constraints, risk management, continuity planning and portfolio differentiation.
What's more, Langley said, shippers and 3PLs said that their relationships have grown more collaborative and strategic over the past three years. "The shippers are starting to rely on 3PLs more and more for their intellectual capabilities to enhance the shipper's business," he said.
The report, which is sponsored by Capgemini Consulting, Penn State's Center for Supply Chain Research, Korn/Ferry International, eyefortransport, and Penske Logistics, said that 53 percent of shippers and 58 percent of 3PLs said their relationships have become more collaborative.
Langley said that shippers have always expressed a need for transportation and warehouse management and saw 3PLs as a good source for that functionality, but now shippers are using 3PLs for a wider variety of technical needs.
"The exciting part for 3PLs is to see customers looking to work with them on customer issues, network design, optimization, and problem solving to improve their supply chains, which requires and incredible amount of integration between the shippers and the 3PLs," Langley said, adding that 96 to 98 percent of shippers participating in the study said 3PLs' IT capabilities were a necessary part of the relationship.
"Shippers and 3PLs successfully endured the downturn through greater collaboration," said Penske's Sherry Sanger, senior vice president, marketing. "Today, shippers and 3PLs view their relationships as much more strategic, closely aligned, and collaborative than just three years ago. Logistics service providers are well-positioned to help shippers continue to drive continuous improvement, savings and supply chain innovation as the economy continues to gradually improve."

Logistics Outlook Remains a Bumpy Road
Third-party logistics providers and the technology they use can provide added value to shippers when capacity is tight, said Rosalyn Wilson, author of the 24th Annual State of Logistics Report, which was introduced by the Council of Supply Chain Management Professionals (CSCMP) and presented by Penske Logistics. Wilson first presented the report in June.
"We are seeing over 95 percent utilization in trucking capacity. We're sitting on a capacity problem," Wilson said, adding that shippers and 3PLs should be prepared for conversations regarding rate increases.
Now also may be a good time for shippers and 3PLs to discuss the impact of extraneous risks, Wilson said.
Wilson previously reported that slow growth, inconsistent freight volumes and businesses that are doing more with less have created a new way of life for the logistics and supply chain sectors for the foreseeable future. Since then, she is seeing little pockets of improvement, but said slow, sustained growth remains the norm.
While there are signs of strengthening, such as increased home sales in the first half of 2013 and a peak shipping bump, the growth hasn't been consistent. Manufacturing has increased slightly, but Wilson said it could decrease as the backlog of orders is shrinking and new orders are slowing.
Wilson does expect to see a 15 percent increase in online holiday sales, which she said bodes well for 3PLs as shippers tend to supplement their fleet during the holidays.
Given the economy, shippers continue to seek out ways to control costs. Lieb said, "Customers are saying, 'Do we need this product today or tomorrow or can we deal with it on a three-to-five day time frame?'
Many shippers are shortening contract lengths in an effort to contain costs and leverage the competitive environment among 3PLs, Langley said. However, that approach doesn't foster solid foundations for strategic shipper- 3PL relationships, he warned.
By "Move Ahead" Staff