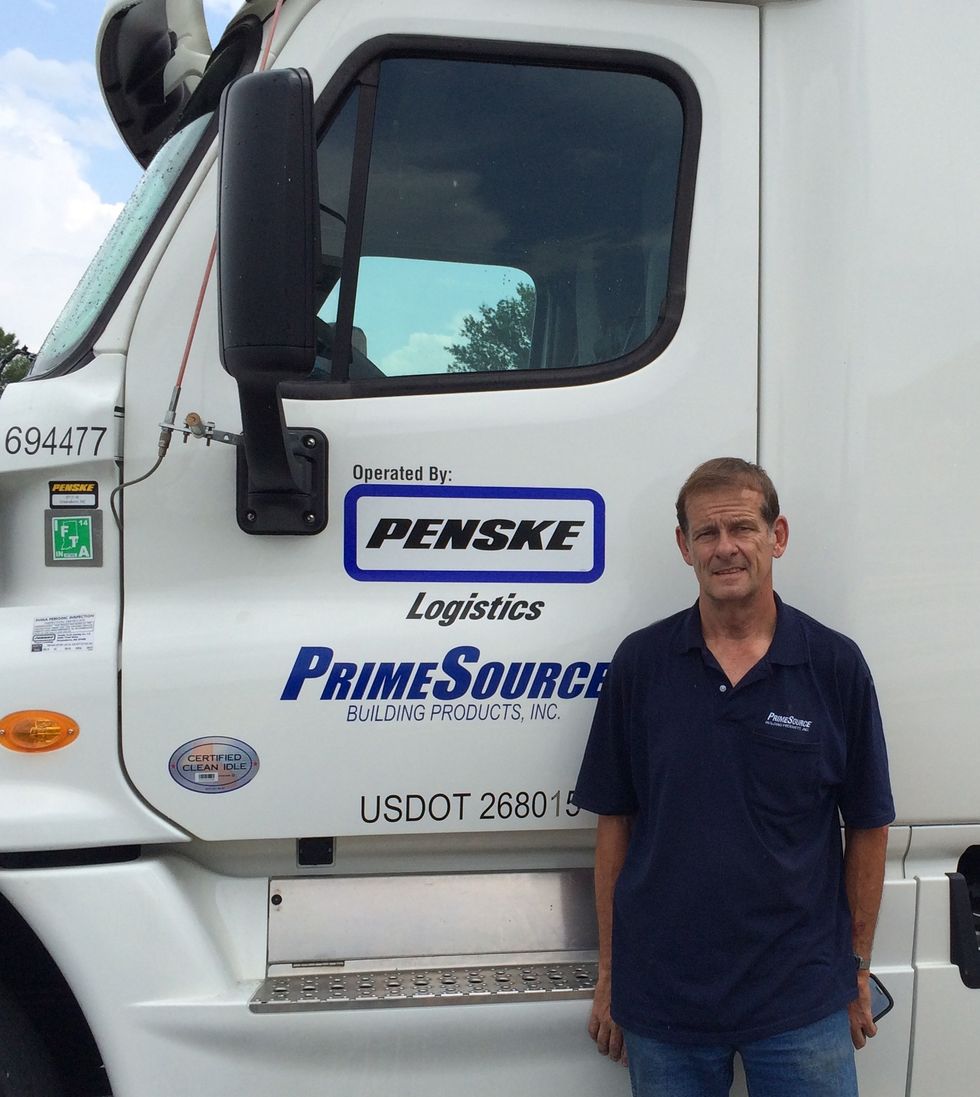 Proud To Be A Truck Driver
Penske Logistics driver Marvin Gallimore recently completed his 33rd year of driving and has no plans of stopping. He is now being recognized as one of the best of the best among fellow professional truck drivers during National Truck Driver Appreciation Week, Sept. 14-20.
---
This North Carolina-based truck driver takes great pride in having driven more the 2.25 million miles accident-free. He says that being responsible on the road is one of the most important aspects of the job.
"There are a lot of things to be mindful of on the road, but when you enjoy what you do, that becomes easy," explained Gallimore, who delivers for various Penske Logistics customers.
Gallimore's operations supervisor, Mikel Moorhead, believes that Gallimore has all the best qualities that a driver can exhibit.
"Marvin is an old-school driver," explained Moorhead. "He has a strong work ethic, and he believes in doing the job correctly the first time."
That strong work ethic has won the praise of many customers and is something that Gallimore continues even after he parks his truck at the end of the work day.
"When I'm done driving, I go home to 5 acres that need to be mowed," Gallimore said.
Although he is a driven worker, Gallimore still finds time for each person who crosses his path throughout the course of a day.
"I've had so many compliments about Marvin over the years from so many different people," Moorhead said. "He's just the kind of guy who can make anyone smile after a rough day."
Penske is celebrating safe drivers like Gallimore during National Truck Driver Appreciation Week, sponsored by the American Trucking Associations.
Are you a safe driver? Join our winning driving team. Penske offers competitive wages and a wide range of benefits. Penske is an Equal Opportunity Employer.
By Tony Kozuch