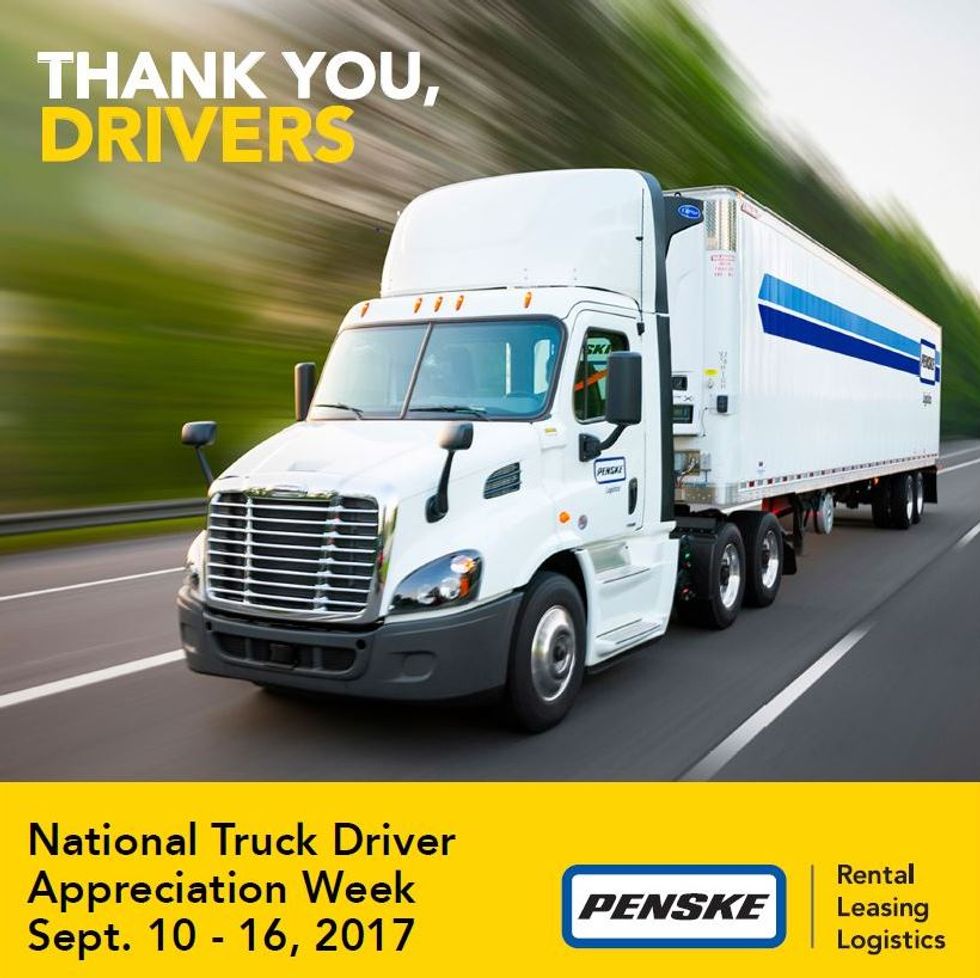 Professional Truck Drivers Move Our World Forward
Communities large and small depend on millions of professional truck drivers – dedicated men and women – to deliver both the staples of touchstone celebrations and everyday life.
---
Yet, the compassion and heart of professional truck drivers have never been more keenly felt than in the wake of devastation from Hurricanes Harvey and Irma, as thousands of drivers assist in relief efforts to bring comfort to survivors.
The trucking industry will pause this week – during National Truck Driver Appreciation Week (NTDAW) - to spotlight the contributions of the 3.5 million U.S. professional truck drivers who keep the industry strong. The celebration began Sunday and continues through Saturday, Sept. 16.
The American Trucking Associations (ATA), the largest national trade association for the trucking industry, hosts NTDAW each year to remind the public of the important role professional truck drivers play in our lives.
"Truck drivers are hard-working men and women who practice safety on the roads and serve as the faces of our industry," said ATA President and CEO Chris Spear. "These drivers improve our collective quality of life by making personal commitments to safety and delivering our critical goods like medicine, food, building supplies and clothing."
In fact, more than 80 percent of communities – some located in areas unreachable by other modes of transportation – depend exclusively on professional truck drivers to deliver their goods and commodities, according to the ATA.
Penske Logistics appreciates and recognizes the company's nearly 4,500 professional truck drivers who help keep the world moving forward.
"Thank you to all the drivers in Canada and the U.S. for your commitment to providing outstanding customer service while making safety a top priority," said Marc Althen, President, Penske Logistics.
Canadian professional truck drivers were celebrated last week during National Trucking Week sponsored by the Canadian Trucking Alliance.
Penske joined the ATA in expressing gratitude to professional truck drivers who are volunteering their time and talent to aid in hurricane relief efforts.
By Bernie Mixon