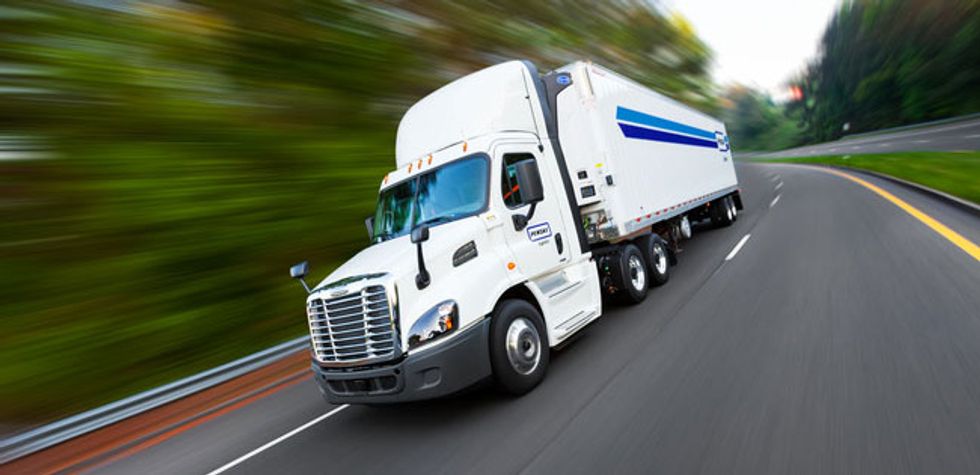 Professional Drivers Key Ingredient in Transportation Industry Success
A trip west through Wyoming and Montana provided Barry Lackey with more than just breathtaking views of America's Heartland under twinkling stars on a clear and beautiful night.
---
As the young truck driver made his way down the road, he marveled at the endless caravan of trucks traveling with him. For the first time, he realized the extraordinary responsibility shouldered by the nation's professional truck drivers.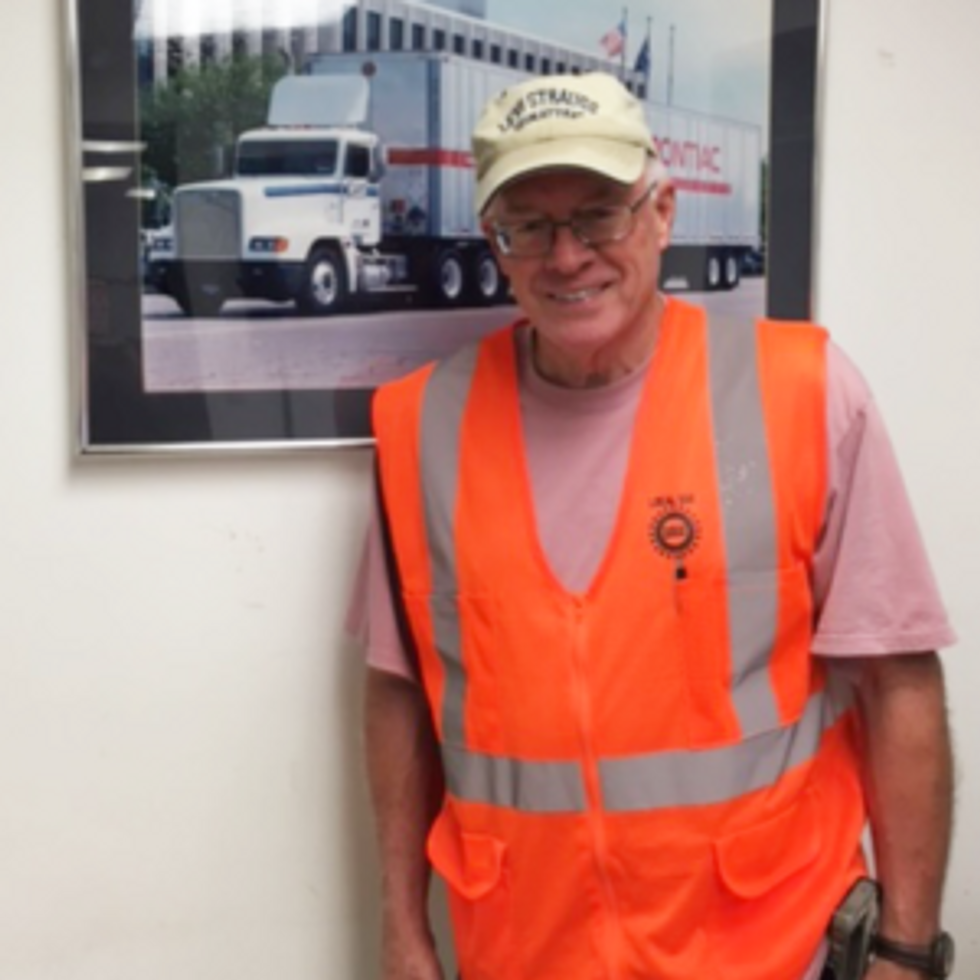 "I realized I was part of something important, a process that was moving the economy and keeping America strong," said Lackey, pictured right, who has worked as a driver for 14 years, including six with Penske Logistics.
Professional truck drivers are the life blood of the trucking industry, which, in 2015, generated $726 billion in revenue, according to the American Trucking Associations (ATA). The industry employs an estimated 3.5 million truck drivers.
For more than 80 percent of communities across the country, professional truck drivers are the sole providers of goods and commodities. In 2014, professional truck drivers drove more than 279 billion miles, more than double in the previous 25 years, according to the ATA.
Penske Logistics operates an extensive dedicated truck fleet of more than 7,000 vehicles for deliveries by well-trained, professional drivers, and it operates and manages more than 21 million square feet of both cold and dry warehousing space for its customers in a broad array of industry segments.
At the heart of the company's success are 4,400 drivers in the U.S. and Canada, men and women, who are not only responsible for shepherding freight but also serving as the public "face" of the company.
"Our drivers are out in front of current customers and potential customers daily and really are the face of Penske; the relationships they build, and going the extra mile, to help solidify that partnership with our customers," said Evan VanderEyk, area vice president for Penske Logistics.
More than just about any role with the company, Penske's drivers have the opportunity to provide brand reinforcement because of their public presence that extends beyond customer relationship- building.
Drivers have an opportunity to make an impression at every stage of their day, from driving on the road to making deliveries to customers who are open for business, serving customers of their own.
And this is where having a professional driver becomes so necessary.
"You are dealing with the public on the open road, so safety and professionalism and how you maintain yourself and your equipment is a key component to how the public views you," said Mark C. Smith, area vice president for Penske Logistics.
Professional drivers come to work for Penske because they want to be part of a company that places a high value on their contribution to the company's success.
"There is a lot of pride in the driving world, especially when you are driving for Penske," Smith said. "They know they are part of Roger Penske's team. They know they are part of the overall success of the company and the industry."
In return, Penske provides its drivers with training opportunities, including safety training from Smith System — a leading provider of collision avoidance driver training.
"The professional driver knows the role they play. They are highly skilled and highly sought after individuals, and they choose companies that fit their needs," Smith said. "The more professional the driver, the more professional company he works for."
Interested in a driving career with Penske? Visit gopenske.com/drivers for employment opportunities. The company offers competitive wages and a wide range ofbenefits. Penske is an Equal Opportunity Employer.
By Bernie Mixon