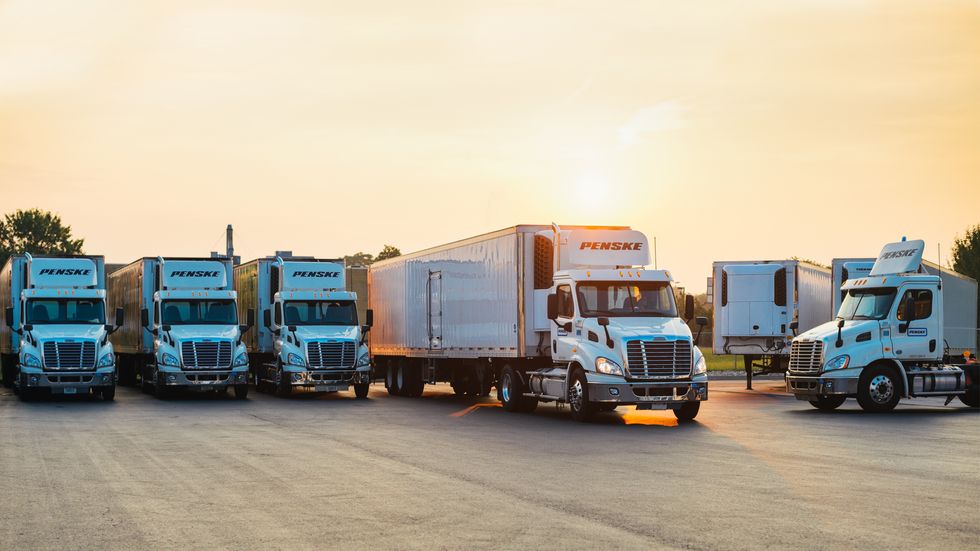 Penske Was Here. And So Were our Drivers.
Behind every successful delivery to a satisfiedPenske Logistics customer is one of our 2,900 dedicated, professional truck drivers who work hard to make sure the products consumers want are available when they need them.
---
"Our devoted drivers set Penske Logistics apart from our competitors," said Jennifer Biehn, Penske's Corporate Human Resources Director. "Our drivers are the life blood of our organization. They ultimately touch the lives of many consumers, just like Penske Logistics does."
Penske recently launched its "Penske Was Here" logistics ad campaign to emphasize its important behind-the-scenes role in ensuring the success of its customers.
According to Tom Scollard, Penske's vice president of dedicated contract carriage, Penske Logistics' drivers safely run over 2.6 million miles each week and make thousands of weekly deliveries and pickups, with an amazing 99.8 percent on-time rate.
Penske is joining the American Trucking Associations in celebrating National Truck Driver Appreciation Week Sept. 15-21 to recognize and thank America's 3.1 million professional truck drivers.
Some of Penske's dedicated drivers share why they enjoy keeping America moving:
Tom Ledford: Doing a job that needs to be done while working with people who know trucks.
Richard Werner: Good honest living, good honest wages and to look at a vehicle and think, "I'm part of that car."
Bill Hartman: We bring good stuff. It's a good feeling.
Michael McMinn: We keep America going and customers happy.
Do you want to join a driving team that helps deliver life's essential and non-essential goods? Visit GoPenske.com/careers for employment opportunities. Penske offers competitive wages and a wide range of benefits. Penske is an Equal Opportunity Employer.
By Kandace Wertz