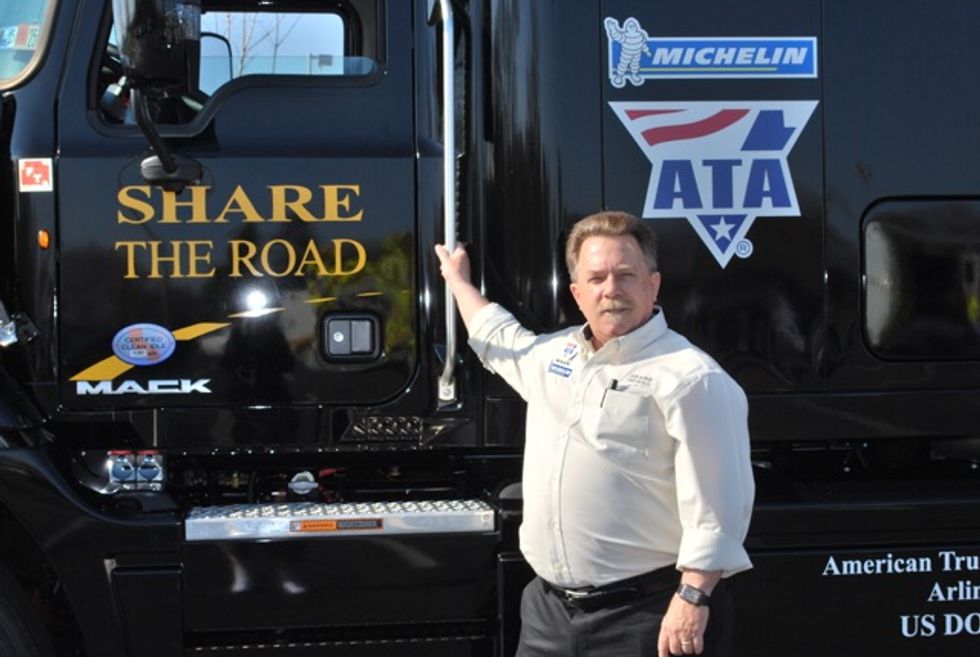 Penske Truck Driver Grows Personally & Professionally as Safety Ambassador
Neil Kirk, Penske Logistics truck driver.
---
Neil Kirk has definitely expanded his horizons as an America's Road Team Captain for the American Trucking Associations. "It has put me way outside my comfort zone," the Penske Logistics truck driver explained. "When I am driving down a road, all is right with the world," Kirk said. "A talk in front of hundreds of people – that's different."
Kirk was previously named one of 19 captains in January. Now eight months into a two-year term, he has enjoyed the opportunity to represent the company, see new parts of the country and "plant the seed" of safety for the next generation of the driving public.
Kirk has spoken to several hundred people in a single day.
"People listen when Neil starts talking about truck safety and the trucking industry because his passion and professionalism shines through," stated Elisabeth Barna, ATA senior vice president of communications and public affairs. "He is dedicated to his work and is a great advocate for the industry."
He has taught students in Virginia the importance of sharing the road safely with large trucks. "By slowing down, buckling up and being aware of traffic around you, you can do your part to ensure that everyone's journey is a safe one," is what Kirk recalled telling students.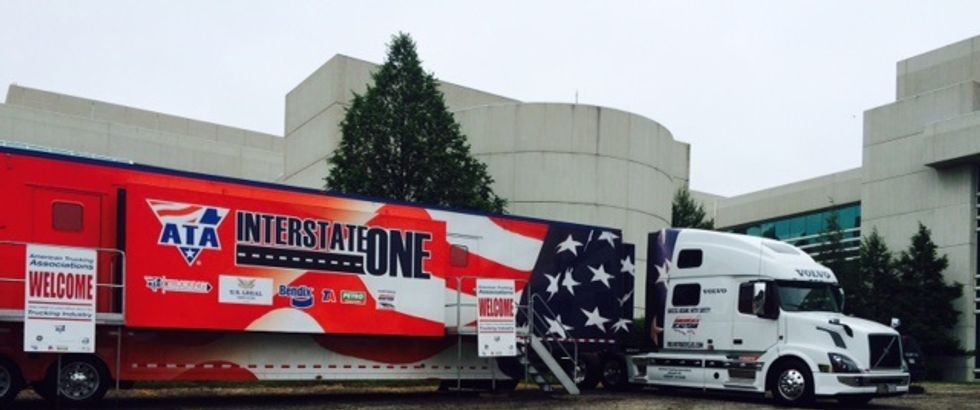 A highlight of his captainship was co-driving a tractor over 2,360 miles, from Pittsburgh to Reno, Nevada. He was sent to Pittsburgh for a FedEx safety event, where he was able to advise their fleet on best practices. From there, the ATA had asked the captains to deliver the truck out west for another event.
"I had never driven west of Ohio and I was like a kid on Christmas," Kirk noted (he is a lifelong resident of the Northeastern part of the U.S., and delivers medical supplies for a customer in Manhattan).
He was amazed while in Nebraska ("I had never seen anything so flat,") and regarded the Wyoming landscape as "absolutely gorgeous." He continued: "it's hard to explain just how beautiful Wyoming is. The snow-covered mountains off in the distance, as well as the rock formations we drove through, were nothing short of breath taking."
Kirk had three goals back in January for his time as a Road Team Captain: show the level of professionalism, explain the need for safety and illustrate how important trucking is within the fabric of the national economy.
In case you were wondering, Kirk now likes presenting. "My public speaking has gotten a lot better," he said. "I am more articulate.
"I am enjoying being an ambassador for Penske Logistics and representing the trucking industry as a spokesman for safety," he summarized.
By Alen Beljin