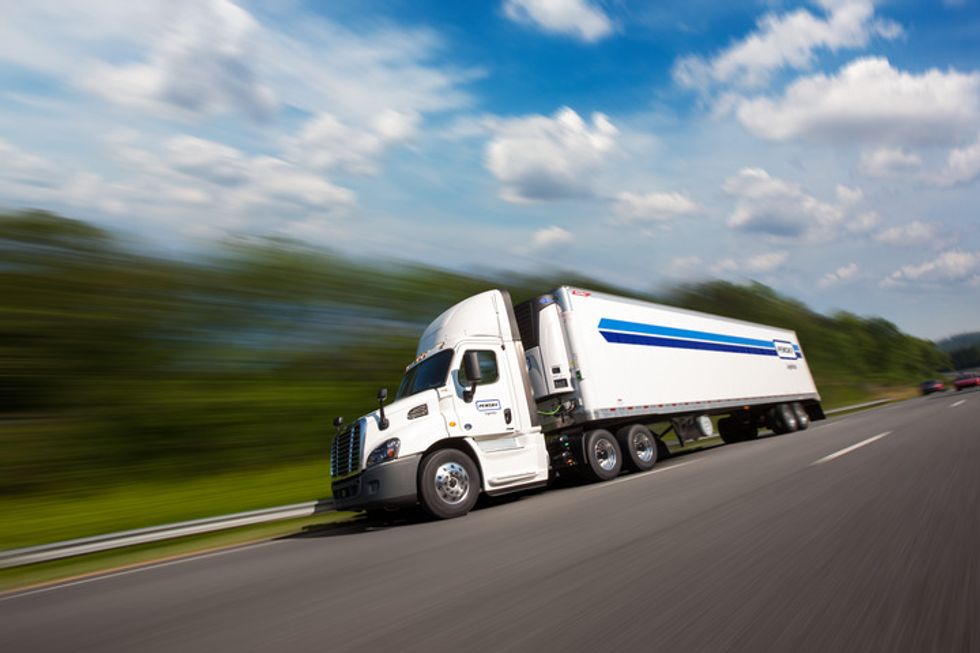 Penske Program Celebrates Elite Professional Drivers
Penske Logistics recognizes the challenges professional drivers face on the road, everything from weather, road conditions and the actions of other drivers.
---
Safe driving is not only a key component to the success of Penske Logistics, but it ensures the safety of other drivers as well as the company's nearly 4,500 professional drivers.
With this in mind, Penske has created the Premier Driver Recognition Program to recognize its elite drivers and celebrate their safety milestones.
Members of this unique group will have demonstrated the safest operation of Penske vehicles while operating in extremely challenging day-to-day environments.
"While our associates receive recognition on an annual basis for safe performance, the transportation industry regularly recognizes the industry's best," said Dennis Abruzzi, senior vice president of enterprise solutions and safety, Penske Logistics.
"Recognition of Penske drivers through this program allows them to be seen among their industry peers as being among the best and promotes overall safety and wellness benefits to our associates," he said.

The program has three distinct classes that will recognize drivers based on their number of consecutive years of accident-and injury-free performance.
Gold: After 10 years, drivers will be in the Gold class. These drivers will be recognized in the field by their area vice president of operations (coming in 2018).
Platinum: After 15 years of service, drivers attain platinum class status and are recognized by their senior vice president of operations (coming in 2018).
Diamond: At 20 years, drivers will reach the Diamond class and be recognized by the company president in a formal event at the headquarters in Reading, Pennsylvania (beginning this fall).
After more than 20 years – and an estimated 3 million accident-free miles - Larry Woodruff's safety recipe is simple: A positive attitude mixed with a healthy dose of respect for other drivers.
"I think the biggest thing is to have a positive attitude about your job and staying focused," said Woodruff, a driver based in Tipp City, Ohio.
A professional truck driver's success starts long before hitting the road.
Woodruff's keys to safety can be found in performing a good pre-trip inspection, keeping your truck clean, keeping your eyes moving and making sure other drivers see you on the road.
"You have to expect anything out there," Woodruff said. "You just don't know what can happen and you have to be ready for anything."
Interested in a driving career with Penske? Visit gopenske.com/drivers for employment opportunities. The company offers competitive wages and a wide range ofbenefits. Penske is an Equal Opportunity Employer.
By "Move Ahead" Staff