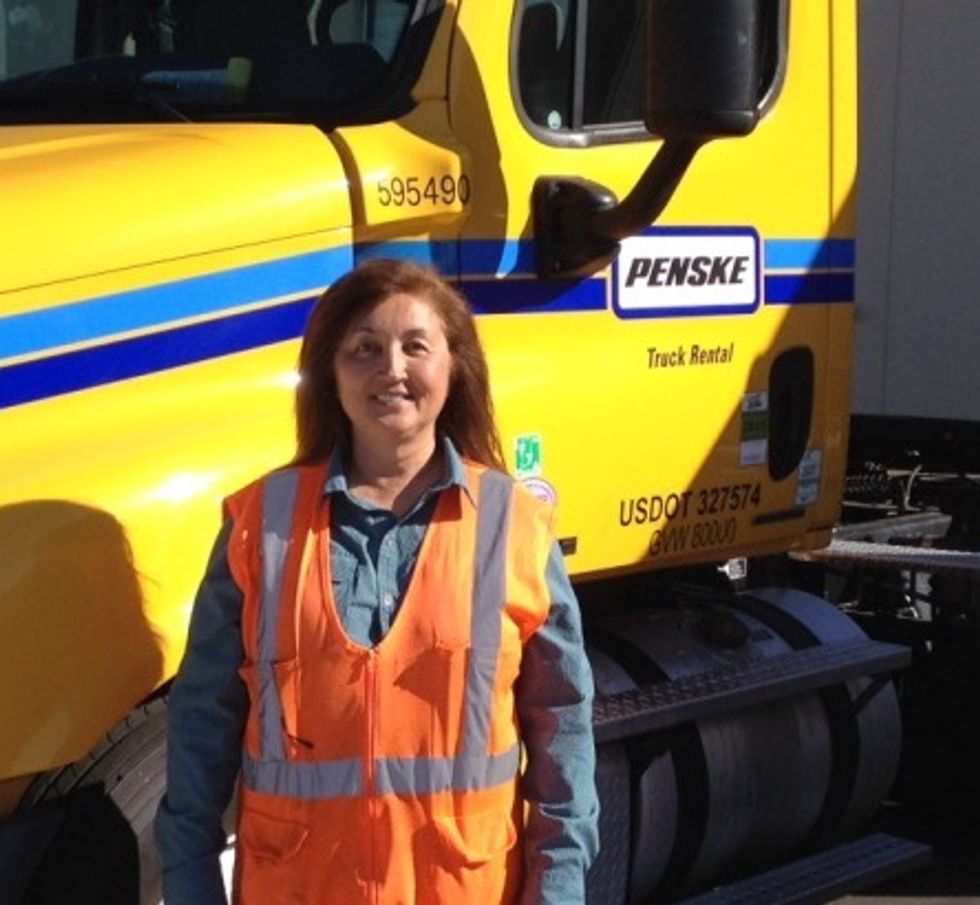 Penske Logistics Driver Enjoys the Scenic Route
As a professional driver forPenske Logistics, Barbara Deal considers herself lucky to have a job where she can see impressive sites and meet incredible people.
---
Deal has driven all over the Pacific Northwest delivering for a large grocer based in Lacey, Washington. The breathtaking scenery of her routes is one thing that keeps her motivated and happy.
"I absolutely love the landscapes of this part of the country," said Deal, who has been a professional truck driver for four years. She is approaching her one-year anniversary with Penske Logistics. "There are not only diverse neighborhoods, but also diverse people. I have met wonderful people from every culture just in this relatively small area of the country."
Deal also likes the camaraderie that is shared among her fellow drivers. One of the highlights of her day is speaking with them after a long shift and hearing their stories of the road.
According to Deal, though, the most important aspect of her job is safety.
"Safety is paramount among drivers," Deal said. "I have a family that I love and care about, and I want to come home to them at night and talk about my day. Everyone on the road has a family, and that's the most important thing to remember on the road."
Safety doesn't come without hard work. Deal says it takes a lot of preparation to make sure a trip goes smoothly.
"It's something you have to be aware of," she said. "I plan thoroughly before each trip and keep track of anything that may cause issues. I am always aware of my immediate surroundings."
Driving can be difficult, but at the end of the day, Deal says it is her true passion.
"Driving is what I love and family is who I do it for," she said. "I take pride in what I do and in learning each and every day."
Are you a safe, dedicated driver like Deal? Apply today at GoPenske.com/drivers. The company offers competitive wages and a wide range of benefits. Penske is an Equal Opportunity Employer.
Editor's Note: In recognition of National Truck Driver Appreciation Week Sept. 14-20, Penske is celebrating our 3000 dedicated drivers who ensure safe, prompt and seamless delivery of our customer's goods while maintaining the highest level of safety and customer service.
By Tony Kozuch