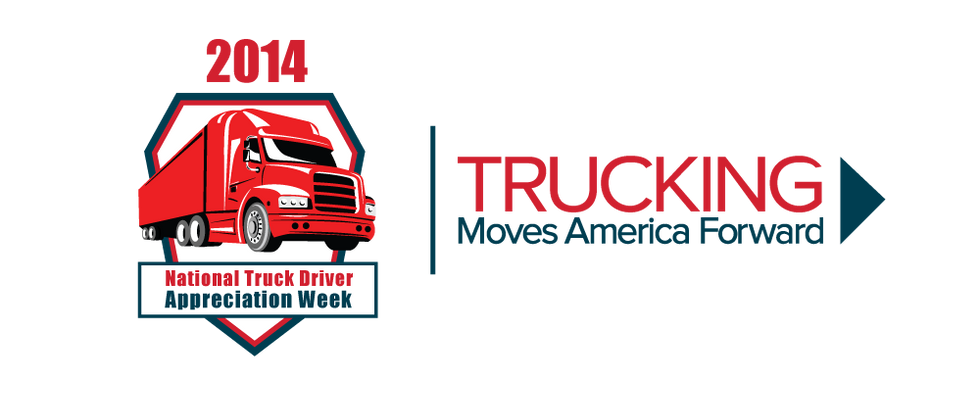 Penske Honors Drivers during National Appreciation Week
America's 3.2 million professional truck drivers help keep this nation moving – every day, rain or shine – by transporting the goods and services that are important to us.Penske Logistics joins the American Trucking Associations (ATA) to honor these hard-working truck drivers during National Truck Driver Appreciation Week, Sept. 14-20.
---
According to the ATA, professional drivers across America drive 421 billion miles each year, delivering roughly 70 percent of the U.S. freight tonnage or over 9.7 tons. Eighty percent of U.S. communities depend solely on the trucking industry.
Truck drivers at Penske Logistics safely drive more than 3.3 million miles each week and make tens of thousands of weekly deliveries and pickups, with an amazing 99.8 percent on-time rate. Penske Logistics truck drivers haul freight for some of the world's best companies in the retail, food, beverage, grocery, automotive and healthcare industries, plus more.
"You ensure the goods get delivered in a safe, efficient manner. And for this, I truly thank you," said Marc Althen, president of Penske Logistics, in a video message to Penske Logistics' 3,000 professional drivers. "Thank you for all that you do in your dedication to excellence." Watch the embedded video for more driver highlights.
Ensuring safe, prompt and seamless deliveries to its valued customers requires trucks drivers to focus on safety in every aspect of their job. Penske Logistics truck drivers practice safe-driving techniques to keep themselves, customers, pedestrians and other drivers safe on the highways.
"Our commitment to our drivers and the motoring public is to provide our drivers with continuous training, well-maintained late-model equipment, and state-of-the-art vehicle specifications that include stability control, collision warning/ collision avoidance technology and LED Headlights," said Tom Scollard, Penske's vice president of dedicated contract carriage. "We strive to provide our drivers with all the tools they need to be successful, safe drivers on our busy roadways."
Visit the blog throughout National Truck Driver Appreciation Week to learn more about Penske's safe, dedicated drivers.
Interested in a driving career with Penske? Visit GoPenske.com/drivers for employment opportunities. The company offers competitive wages and a wide range of benefits. Penske is an Equal Opportunity Employer.
By Kandace Wertz