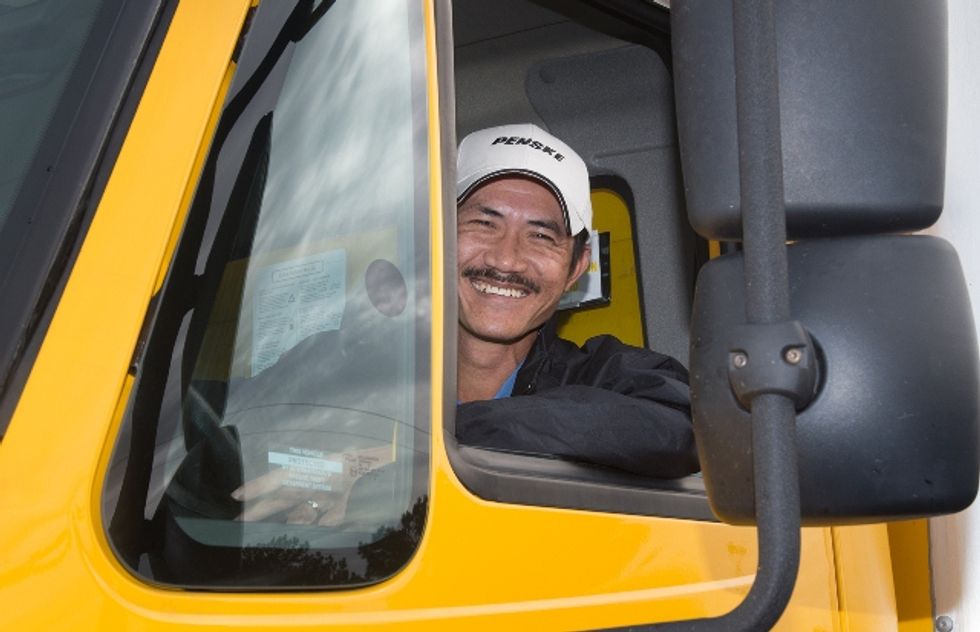 Penske Expands Driver Recruiting and Retention Efforts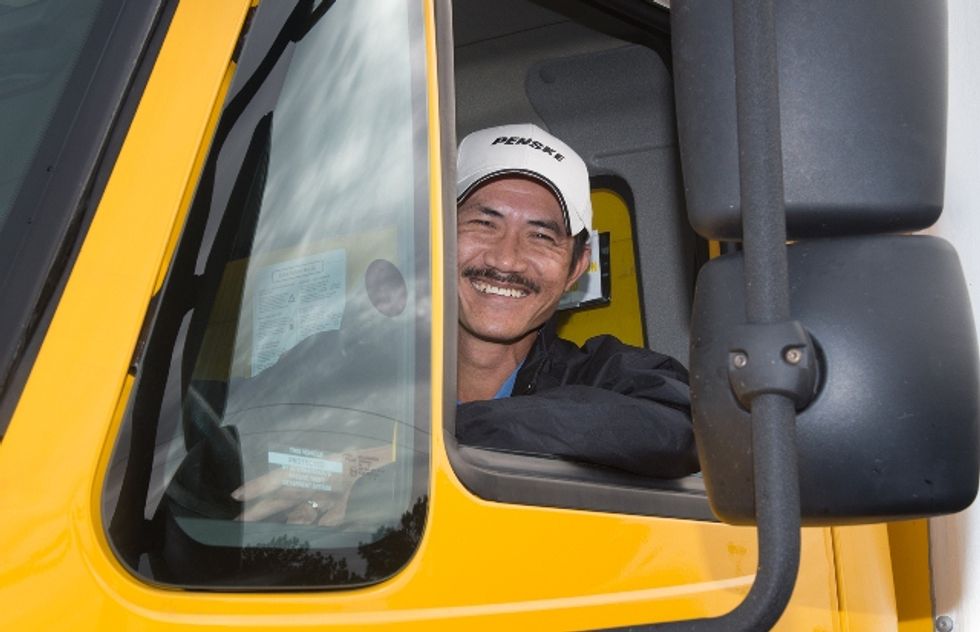 As the transportation industry wrestles with how to fill open truck driver positions, companies like Penske have adopted creative ways to recruit and retain experienced drivers.
Long removed from just posting newspaper ads seeking drivers, transportation companies like Penske are leveraging social media platforms, approaching non-traditional applicant sources and even putting boots on the ground in an effort to attract drivers.
---
"We are exploring all avenues to recruit and retain drivers. The competition for drivers is absolutely fierce in the marketplace. A driver can quit an organization today and be hired by tonight," said Steve Pitt, director of driver recruitment and retention, Penske Logistics.
According to the American Trucking Associations (ATA), more than 3.4 million drivers accumulate more than 169 billion miles each year. In 2013, trucking professionals delivered 68.8 percent of the U.S. freight tonnage, equivalent to 9.96 billion tons of freight.
"Everything we use on a daily basis has been for the most part delivered by a driver. If you get to the point where you do not have drivers available to do the jobs we need them to do, then the shortages in goods and services to the marketplace could have long-term economic impacts," Pitt said.
Penske is reaching out to potential driver candidates through social media, including Facebook, Twitter and LinkedIn. Ads are appearing on job boards, such as Indeed and Monster, as well as on radio.
"We are absolutely using all forms and methods to get the word out," Pitt said.
Penske has hired driver recruiting specialists, many of them drivers, to go out and meet as many potential applicants as they can to let them know about driving opportunities at Penske.
"They know the language. They know how to communicate with them. They know where they eat, sleep, and drive. They are on the ground level out there with the drivers on the road. They are recruiting and explaining to them the opportunities available at Penske," Pitt said.
The recruiters are also meeting with community and government organizations that extend assistance to job seekers to let them know about opportunities with Penske.
Penske's recruiting efforts have extended to reaching out to women and veterans – markets that Pitt said would help increase the pool of qualified truck driver applicants.
In addition to recruiting new applicants, efforts are underway to retain existing drivers by offering avenues to grow with the company and to transition existing associates – such as warehouse workers – into driving positions.
Most of all, Pitt wants drivers to know that Penske is a place where they can feel valued and that their efforts are appreciated.
"Drivers 'Move the things that move the world forward.' It's part of the Penske brand, and drivers are at the heart of it." Pitt said. "Everything we use on a daily basis is the result of a driver driving many times in the middle of the night and sometimes in harsh conditions making sure our customers goods are being delivered safely and efficiently. Anytime you go into a store to buy consumer goods, it is a professional driver that is making that happen."
Interested in a truck driver career with Penske? Apply today. Penske offers great pay and excellent benefits.
By Bernie Mixon