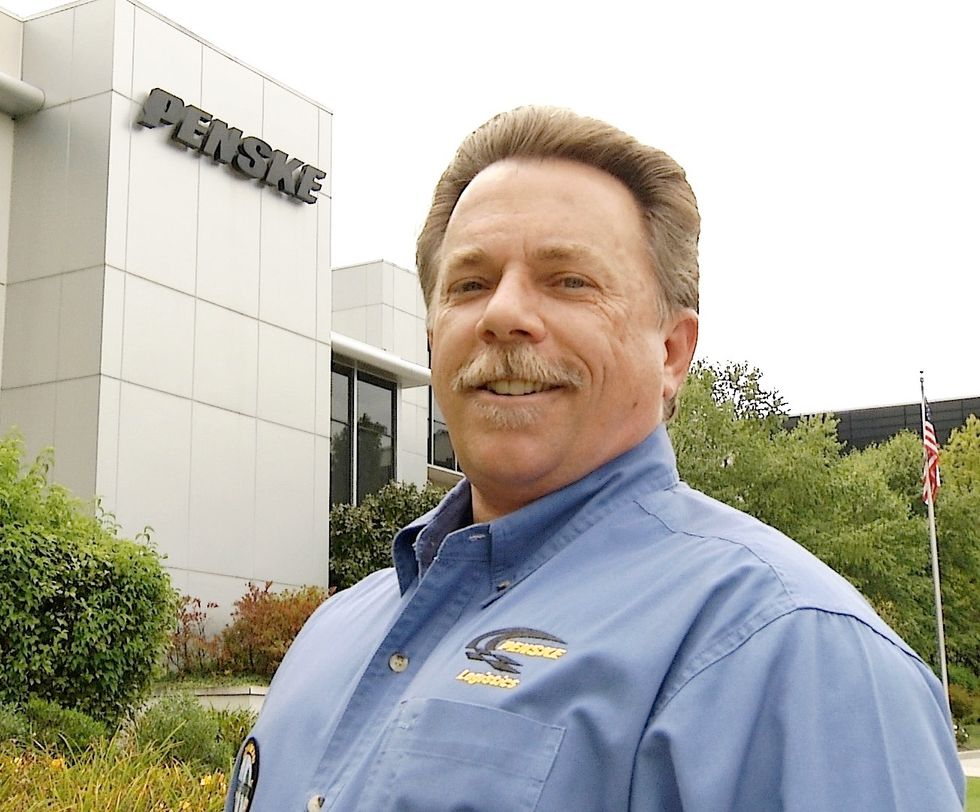 Penske Driver Nominated for America's Road Team
Every two years, America's Road Team conducts a search for the nation's best drivers. Penske Logistics driver Neil Kirk has been nominated to join this elite crew.
---
America's Road Team is a national public outreach program that consists of professional truck drivers who share both superior driving skills and safety records. These drivers are nominated by their employers as ambassadors of safety on the highway.
The most recent team has logged nearly a combined 40 million accident-free miles. The team's emphasis on safe driving is a badge of honor for truck drivers like Kirk.
"Because of the size of the vehicle, special training and special awareness are required," explained Kirk. "It's something in which me and all the other great drivers out there find a lot of pride."
Paul Emmert, operations manager at Penske, nominated Kirk for this honor. The two have worked together for several years.
"What makes Neil a special driver are his priorities," Emmert said. "Neil's priorities have always been safety and the satisfaction of his customers. He takes a lot of pride in what he does, and he constantly supports a positive image for Penske."
As an advanced instructor for professional driver training course Smith System, Kirk uses his passion for safety and gives hands-on safety training to the fleet's new recruits, plus the more seasoned drivers.
"Safety is so important to me because I have family that's on the road every single day," Kirk said. "Not only do I want them to be safe on the road, but I also want to make it home to them every night."
Kirk leads a group of 80 fellow drivers as elected shop steward and helps maintain the drivers' morale. His route includes the New York Metropolitan area, where he delivers medical supplies. When dealing with such important cargo, Kirk feels that being safe and timely are both critical.
"Many times I've backed up into a hospital loading dock, and people are in OR scrubs waiting for some vital equipment," Kirk said. "When people rely on your cargo that much, being safe and efficient really are the most important things."
America's Road Team finalists will be selected Oct. 20, followed by the announcement of the 2015-2016 America's Road Team in January.
Are you a hard-working driver who shares Kirk's passion for safety? Visit GoPenske.com/drivers for employment opportunities. The company offers competitive wages and a wide range of benefits. Penske is an Equal Opportunity Employer.
Editor's Note: In recognition of National Truck Driver Appreciation Week Sept. 14-20, Penske is celebrating our 3000 dedicated drivers who ensure safe, prompt and seamless delivery of our customer's goods while maintaining the highest level of safety and customer service.
By Tony Kozuch