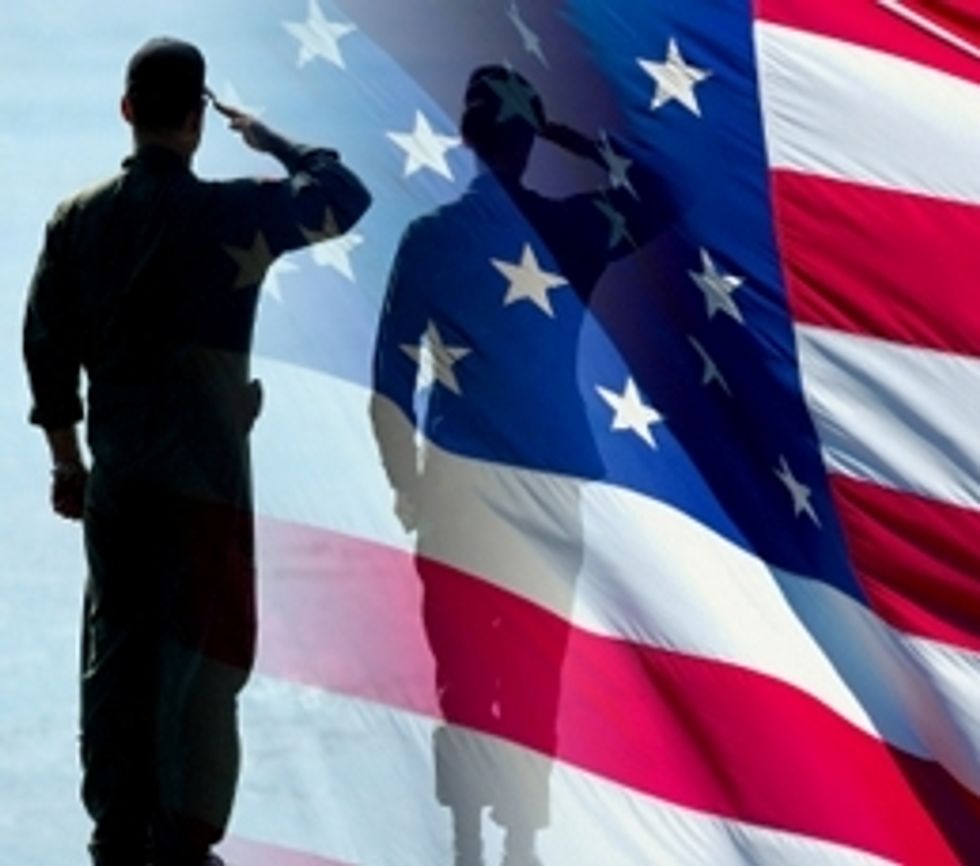 Military Service Laid Foundation for Penske Logistics Roles
With the din of his military Humvee echoing off the sunbaked Iraqi desert floor, Zeneido Gonzales, a young Army First Sergeant, was busy keeping count: One unit, 141 people, nine Abrams tanks and 13 Bradley Fighting Vehicles.
---
The mission carried the soldiers across more than 1,100 square miles of the unforgiving landscape and farther away from his base, as his unit engaged the enemy in an attempt to gain the upper hand.
Each fierce firefight consumed precious resources, including ammunition, food, water and fuel. After each encounter, Gonzales, responsible for ensuring critical supplies were available, would use a grease pen to write his supply count on his Humvee's windshield.
For Gonzales, now an operations manager with Penske Logistics, and other veterans, including Ronald Shun, a health and safety manager for the company's central region, the experience of meeting the supply needs of their units laid the foundation for their future roles in the logistics space.
"For mounted soldiers, if you don't have those critical things you need, such as fuel and ammunition, the operation comes to a grinding halt," Gonzales said. "In much the same way for the customers we serve, if they do not have what they need, it turns into a bad day for them and us but on a different scale."
Quest for Adventure turns into Calling
Gonzales' military career began soon after he graduated from high school.
"I joined the Army for adventure and as a way to grow up after my high school years," he said. "Well, I found it. Two months after graduation, I was on my way to Desert Storm. I knew this was going to be my calling. I knew this was what I wanted to do."
Throughout his 27-year military career, Gonzales found himself on the front lines of the Global War On Terrorism. He completed six overseas tours – including five in active combat zones and one peacekeeping mission to Bosnia.
The missions had familiar names: Operation Desert Storm (Saudi Arabia, Kuwait and Iraq), Operation Joint Forge (Bosnia, 1999), Operation Iraqi Freedom (2005-2006), Operation Iraqi Freedom (2007-2009), Operation Enduring Freedom (Afghanistan, 2013) and Operation Freedom's Sentinel (Afghanistan, 2015-2016).
Gonzales rose from an Armored Crewman to serving in Cavalry and Reconnaissance formations. "Early in my career, it was pretty much inside a tank and doing things that people on the platform do," he said.
As he moved through his military career, logistics took on a more important role.
"In a Tank Company or Armored Cavalry Troop, you have platforms that consume lots of commodities: fuel, lubricants, ammunition and repair parts," he said.
"Within this unit, you have people who need water, food and clothing. Soldiers in the field need medical supplies and mail brought to them to maintain morale. When we are out doing an operation, on a deployment, you have to learn how to forecast pretty quickly to enable mission success," Gonzales said.
Some missions could span long distances, so Gonzales planned convoys from where the units were operating to a large logistical or operating base.
"We are talking straight-line distance of two hours to two and a half hours, sometimes more. At times, we were in some of the most dangerous routes and hardest conditions that you can possibly imagine to get the fuel, water, parts and materials where needed," he said.
Gonzales developed a knack for forecasting that came in handy.
"For instance, the operating time for an Abrams tank was eight hours' worth of fuel. I knew that at a certain point in time I needed to bring a resupply considering where I was at the time, the operational need, and the distance to travel and pick up the fuel trucks before the tanks started running low on fuel," he said.
Gonzales also utilized the onboard computer systems in military vehicles to take notes and send messages over a military network to request the much-needed supplies. Sometimes that was the easy part.
"I had situations where we are doing a resupply, and the situation was not as secure as it could be," he said. "I had to find alternate locations to store the product and shift to where we were going to do the delivery. It gets a little stressful, but you get used to it."
It was a role that Gonzales knew he would continue long after retiring from the military.
"Within military logistics, you have people who have that as a functional area; however, I had tons of experience in getting things from point A to point B, and that is what drew me to logistics," he said. "I knew when I was going to retire that I had a future in logistics and I was really interested in it."
Gonzales sees similarities between logistics in the military and civilian companies like Penske Logistics.
"The biggest correlation between life in the military, doing military logistics and Penske is you are looking at mission, task and purpose," Gonzales said. "Now my mission is to get my products out on time and to the satisfaction of the customer."
While Gonzales encountered some stressors unique to military life, the stressors he has now are different. "It's about managing expectations," he said. "It is about being able to figure out what your challenges are and how you mitigate what risk is in front of you."
Charting a Similar Path to Penske Logistics
After spending 27 years in the Army, Shun decided to bring his wealth of military logistics to Penske Logistics. His military logistics experience included supply, maintenance and transportation logistics, with transportation logistics being his specialty.
"I can tell you every day in the Army was a great day because I really felt in my heart it was about giving back," Shun said. "When I went to places such as Haiti and Pakistan, it gave me a sense of how thankful I was to live in the United States."
Both Shun and Gonzales say they were drawn to Penske Logistics because of the company's deep sense of purpose and commitment to assisting customers, coupled with company leadership's deep appreciation for the service and sacrifice of veterans.
"Both the military and Penske share the same values of integrity, honor and commitment coupled with a main focus of taking care of our most precious resource: people," Shun said.
It is also a company that is very welcoming to military veterans. "Every person is very thankful for the service of veterans," he said. "I saw that from day one. I felt as a veteran on the team that Penske not only talks about appreciation of veterans but they show it."
Equally as important, veterans will be able to build on the skills gained in the military and use them in a new setting.
"We are taking the skills that we developed as a veteran and just using them in a different uniform. The challenge is the same in solving customer problems," Shun said. "There is a lot of thought to taking care of people. You are going to work hard and have fulfillment every day. That is one thing that the veteran will see and appreciate."
Penske Truck Leasing and Penske Logistics offer a range of career opportunities, including truck fleet maintenance technicians, truck drivers, fleet maintenance supervisors, operations management roles, logistics and supply chain operations roles and many others. Visit www.GoPenske.com/careers/veterans for more information on career opportunities.
By Bernie Mixon