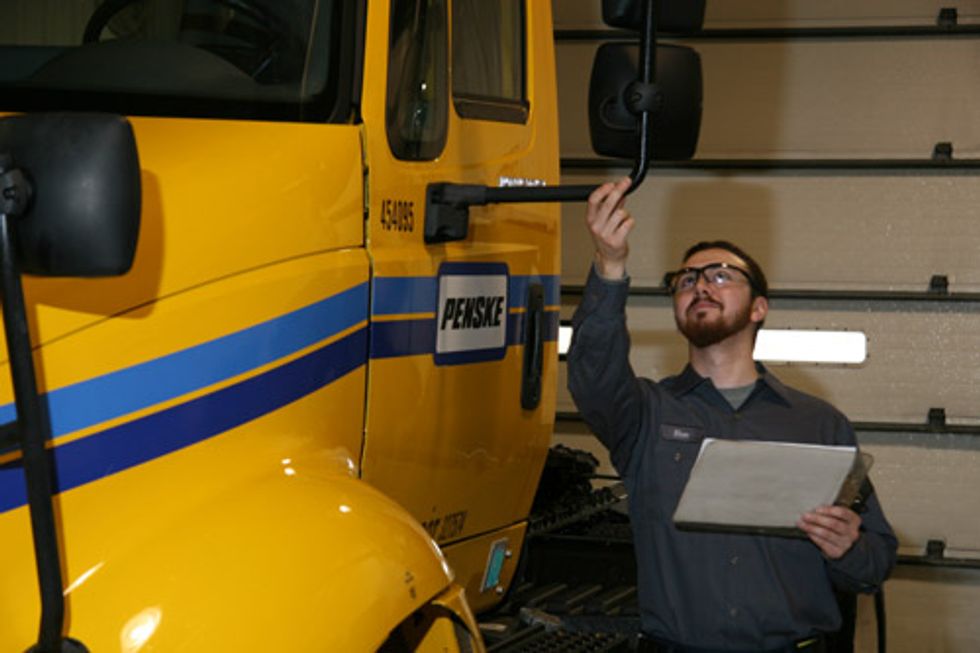 Why Driver Vehicle Inspection Reports Are Vital
Completing a Driver Vehicle Inspection Report (DVIR) is part of the Federal Motor Carrier Safety Administration'sCompliance Safety Accountability (CSA) program. Under these guidelines, drivers receive points for any regulation not followed under the Vehicle Maintenance Violations.
---
A DVIR acts as a communication tool for needed repair and actions taken between the driver and technician. Federal regulations require a written DVIR to be prepared each time a commercial motor vehicle is operated. The motor carrier must retain the report for 90 days from the date of inspection. This regulation applies to all commercial motor vehicles, motor carriers and drivers of commercial motor vehicles.
"We provide DVIR's to our customers if they don't have their own," said Mike Hasinec, vice president of maintenance systems and support at Penske Truck Leasing. "We encourage them to complete one each time they visit our service departments to have repairs made."
What you need to know about DVIR for compliance:
A DVIR must be filled out daily, regardless of repair needs or not
Upon completion of the DVIR, the driver must sign and date the report and submit it to the service manager or leave it in the vehicle if after hours
For on-site repairs, the customer should designate the location
Your company must retain the report for 90 days from the date of inspection
Before you drive the vehicle again, repairs must be made on any items listed on the DVIR that could affect its safe operation
In team operations, only one driver needs to sign the report, but both drivers must agree on the repairs
As a courtesy, Penske supplies these forms to all customers. For more information on DVIRs, contact your local Penske representative.
By Kathleen Walter