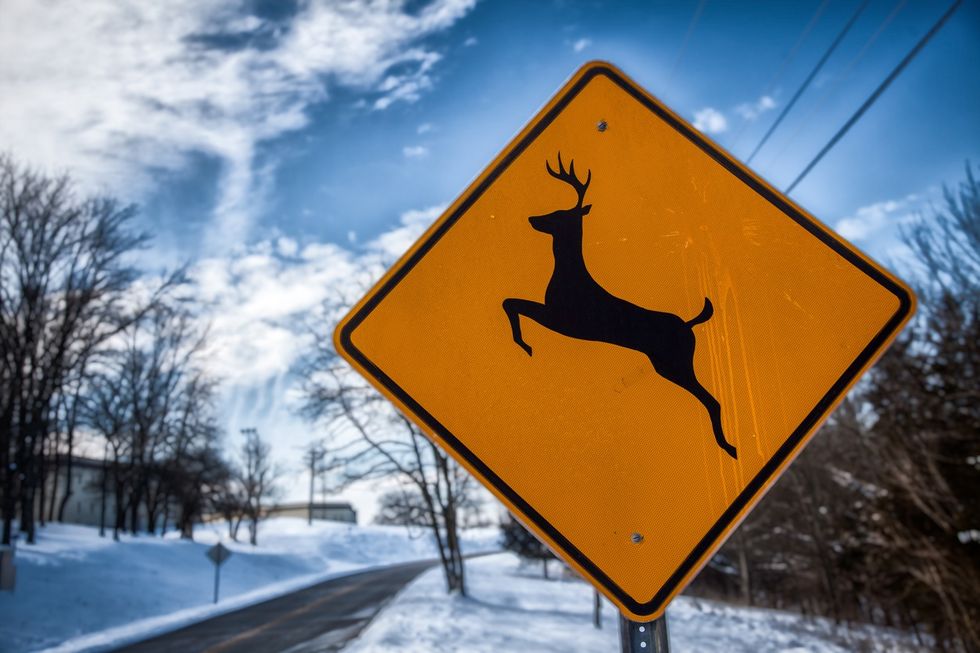 Watch Out for Wildlife on the Road
Deer, opossum and squirrels, oh my!
---
Wherever and whenever you are driving your Penske rental truck, wildlife poses a serious road hazard. Whether you're leaving early for work in the morning or returning home after staying late, you may want to drive a little slower. Animals can appear on the road when you least expect it.
"Be extra cautious at dawn and dusk," said an AAA spokesperson. "Most animals, especially deer, tend to be more active early in the morning and at dusk."
Slow down and use extra caution when traveling through areas with a high and active wildlife population. You can expect increased activity during the fall months. Hunting and mating season, for example, tend to be this time of year.
In the event you do see deer or smaller animals in the middle of the roads, AAA advises drivers to stay in their lane.
"Apply the brakes firmly and remain in your lane," the AAA spokesperson said. "Swerving to avoid an animal can often cause a more serious crash or result in drivers losing control of their vehicles."
That being said, be sure to leave plenty of braking distance between yourself and the driver in front of you. If an animal unexpectedly ventures out onto the road and the driver ahead of you comes to a sudden stop, increasing your braking distance will also increase your reaction time.
Penske realizes that accidents may happen, so if you're planning on driving your Penske rental truck from dusk to dawn, it may be a good idea to consider one of Penske's coverage options. Some options are a Limited Damage Waiver, Personal Accident Insurance and Supplemental Liability Insurance.
To further prevent an animal-vehicle collision, AAA suggests that you follow these additional tips:
Wear your seatbelt. Always remain alert while behind the wheel.
Scan the road ahead of you. Give yourself enough reaction time in case you have to brake suddenly. Keep in mind, some animals move in groups. When you see one, expect to see more.
Turn on your high beam headlights. Use these to help you spot an animal even sooner if there's no oncoming traffic. You may also be able to spot some animals' reflective eyes in the dark.
Are you an AAA member planning a household move? Penske is AAA's exclusive truck rental partner offering AAA members discounts on truck rentals and moving supplies.Penske Truck Rental offers free unlimited miles on all one-way truck rentals, discounts for college students and members of the military as well as packing supplies and 24/7 roadside assistance. Are you ready to make a reservation? Visit the Penske Truck Rental website for more information.
By Chris Abruzzo