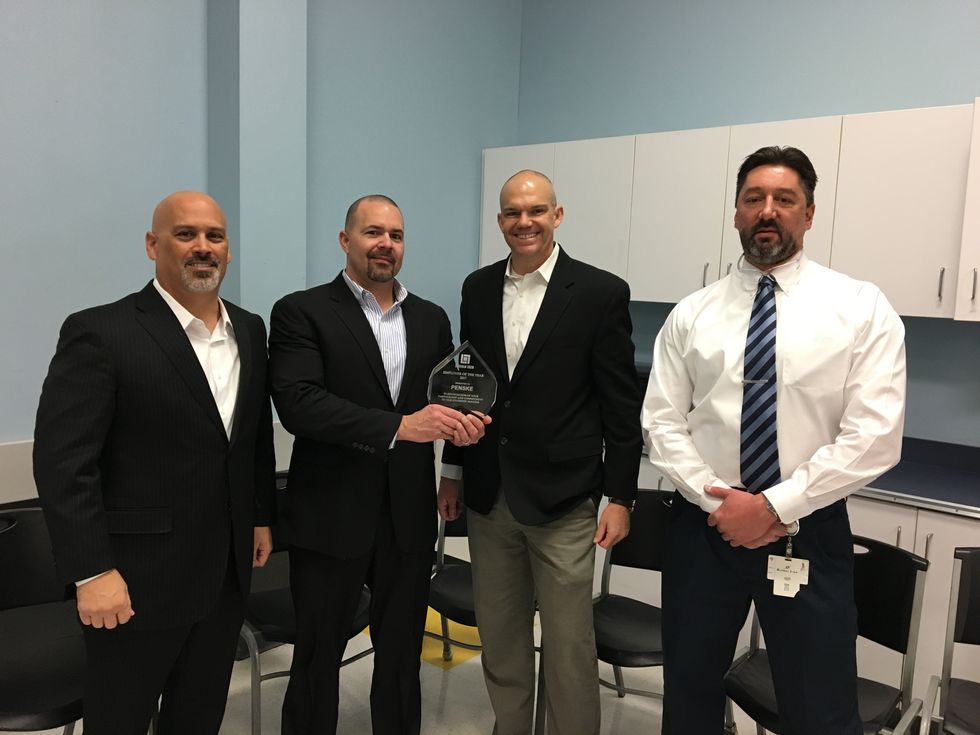 Twice as Nice: Penske is Lincoln Tech's "Diesel Employer of the Year"
For the second time in three years, Penske Truck Leasing was presented with the Diesel Employer of the Year Award from Lincoln College of Technology in Denver, Colorado.
---
This award is given to outstanding employers who demonstrate a long-term commitment to the school and their graduates by offering internships and employment and developing unique relationships with students.
Cecil Reed, Penske's district service manager at the Denver location, and his team make sure the students feel welcome by offering them a tour of the facility and showing them the different vehicles their technicians work on. Reed describes what the school's relationship means to his location and how they support the students.
"The collaboration with the school is highly valued and continues to grow and get stronger," Reed said. "We hire many students while they're in school to work as customer service representatives, so they get to learn our operations and become familiar with our processes and equipment."
As Penske's expansive and highly diverse fleet continues to grow beyond 266,000 vehicles, so does demand for a workforce of well-trained, professional technicians to maintain and repair these vehicles.
Zach Endicott, Penske's district manager in Denver, says that this opportunity with the school has been the perfect match for them in trying to recruit more technicians.
"We need to hire the best talent as we continue to grow, and the students coming out of Lincoln Tech are exactly what we're looking for," said Endicott.
This strong relationship often leads to most of the students staying with Penske upon graduation and transitioning to technician roles. It's been a huge benefit to both Lincoln Tech and Penske's Denver location.
"The quality of associates coming from our partnership with Lincoln Tech is outstanding," said Monty Younce, Penske's area maintenance manager in Tempe, Arizona. "They are highly motivated and have a great can-do attitude. We're proud to accept this award."
In the above image, associates from Penske Truck Leasing's Denver, Colorado, location and Lincoln College of Technology pose with the 2017 Diesel Employer of the Year Award. Pictured (left to right): Tony Crisci, recruiter; Zach Endicott, district manager; Cecil Reed, district service manager; and Ken Phipps, director of career services at Lincoln College of Technology.
Ready for a rewarding career as a diesel technician or another area of fleet maintenance at Penske Truck Leasing? Apply at GoPenske.com/careers today.
By Chris Abruzzo