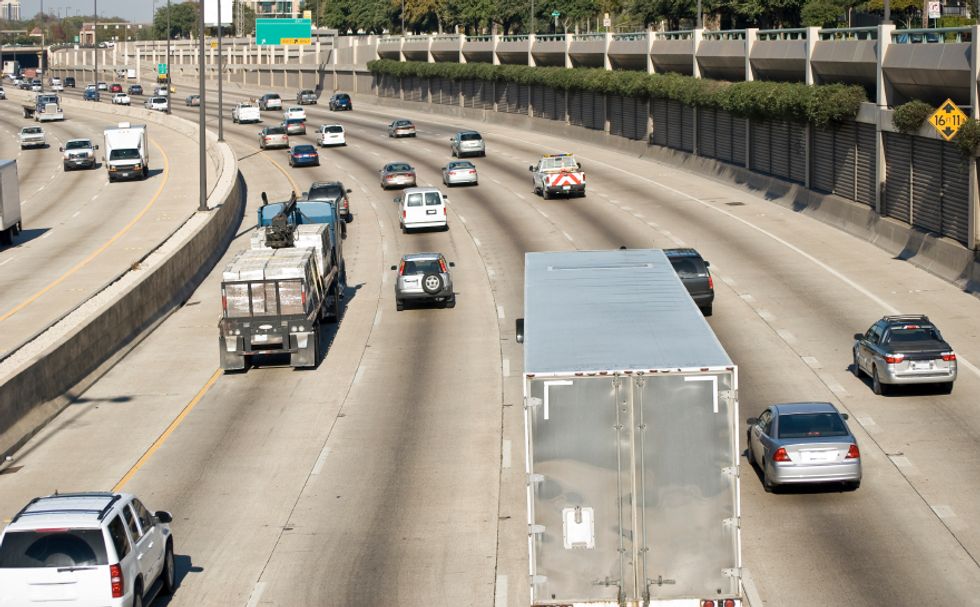 Trucking Industry Awaits Final EOBR Rule
The trucking industry continues to await a final rule on electronic onboard recording (EOBR) devices—electronic devices that attach to a vehicle and record the amount of time a vehicle is being driven—from the Department of Transportation's (DOT) Federal Motor Carrier Administration (FMCSA).
---
FMCSA had originally planned to release the rule by the end of 2013. The rule is expected to now be released this year, but no specific date is set.
The mandate requiring all trucks to have electronic logging devices was included in the latest highway reauthorization law—Map-21—that was signed in 2012.
FMCSA has been working towards an e-logging rule for years. In 2010 it wrote a rule that would have required the devices on trucks owned by carriers with poor safety records. In 2011, the agency proposed to expand the rule to nearly all interstate carriers.
After a court battle over the rule, FMCSA went to work revising it to ensure carriers couldn't use the devices to harass their drivers.
Even without government mandates, a growing number of carriers are using the devices. According to industry research, it's estimated that 35 percent of all carriers use EOBRs and 43 percent of large carriers have fully implemented EOBRs in each of their trucks.
Research also shows that 70 percent of carriers have at least tested or are currently testing EOBRs.
More and more fleets may take advantage of the technology as new models of EOBRs, particularly those with lower price points, enter the market. Device manufacturers have said that decreasing costs mean the mandate will cost the industry far less than the $2.4 billion the government estimated in 2011.
Users of EOBRs said the devices can help with CSA compliance, eliminate paper records to reduce driver admin time, and provide more visibility into safe-driving behaviors. There is also evidence that compliant drivers gain miles per month with EOBRs because they manage their time better and dispatchers better manage load assignments.
By "Move Ahead" Staff