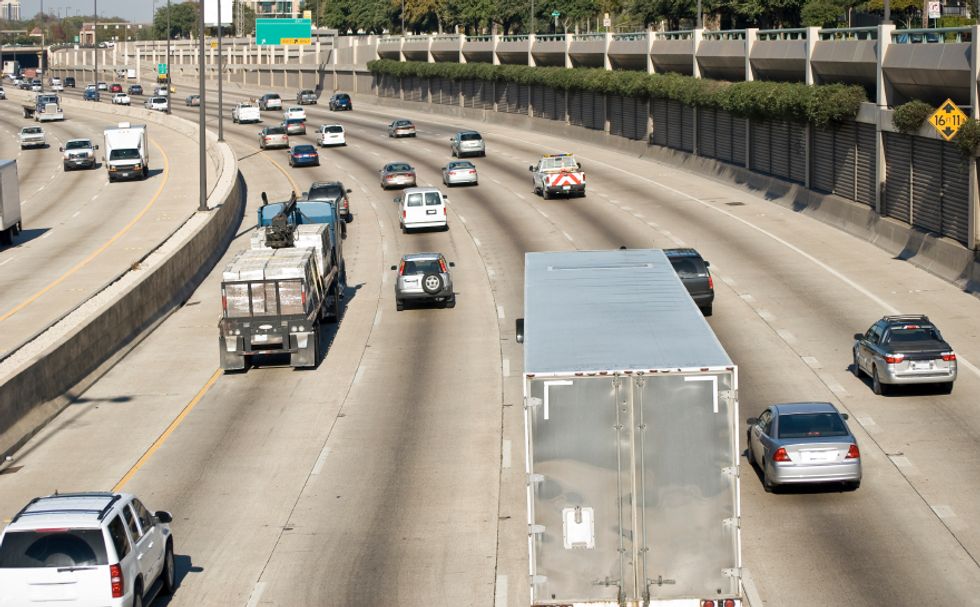 Transportation Survey Finds Onboard Technology Use on the Rise
TheNational Private Truck Council (NPTC) recently published its annual benchmarking survey of private fleets, where 95 percent of respondents reported adopting onboard technology. This high percentage shows that for the vast majority of private fleets, this technology is expected to make a significant business impact.
---
Mike Flynn, manager of onboard technology for Penske, felt that the survey showed the viability of this technology.
"The benchmarking survey is always an excellent group effort and it proves what we see in the market," said Flynn.
"It's interesting to see that private fleets are installing onboard equipment and reaping the management benefits they provide," he continued. "The fleets are also going to the next level and are now adding back office software to further aid their onboard technology."
Improving performance is a top concern that private fleets face on a daily basis. One of the most effective strategies in this regard has been the implementation of on-board technology.
Onboard technologies are designed to track and improve various elements of fleet performance. Truck fleet managers are turning to these technologies to increase operational efficiency and to cut fuel costs. All the information that is gathered is then used to make the best business decisions moving forward.
For example, onboard computers are a vital tool for managing fuel economy. These devices will gather results from the road which can then be used to coach drivers for better performance. This coaching cut costs by boosting fuel economy with the reduction of idle time and other driving characteristics.
Additionally, onboard technology is being used to monitor a driver's service hours electronically. Instead of relying on an inefficient paper logging process, this technology keeps better records while being more user-friendly to the driver.
The NPTC survey showed that more than anything else, private fleets are always looking for ways to improve.
"Private fleets are all about customer service, and the NPTC survey shows that fleets investing in fleet technology products are doing so to be ahead of the curve and remain competitive," explained Flynn.
Many Penske Truck Leasing customers use onboard technology. The critical performance data that is captured can help a customer's business run more effectively.
By Tony Kozuch