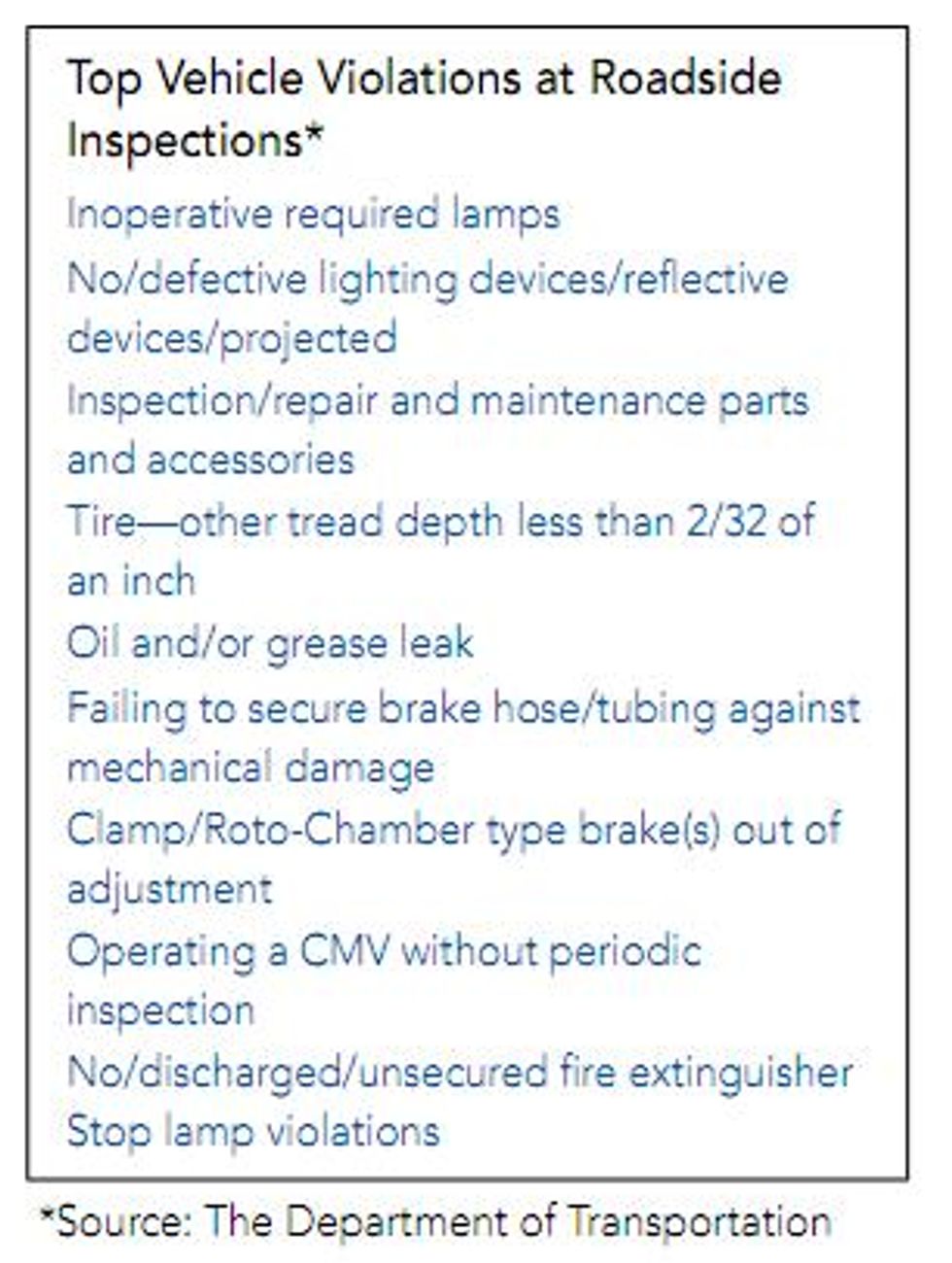 Tracking CSA Data and Top Violations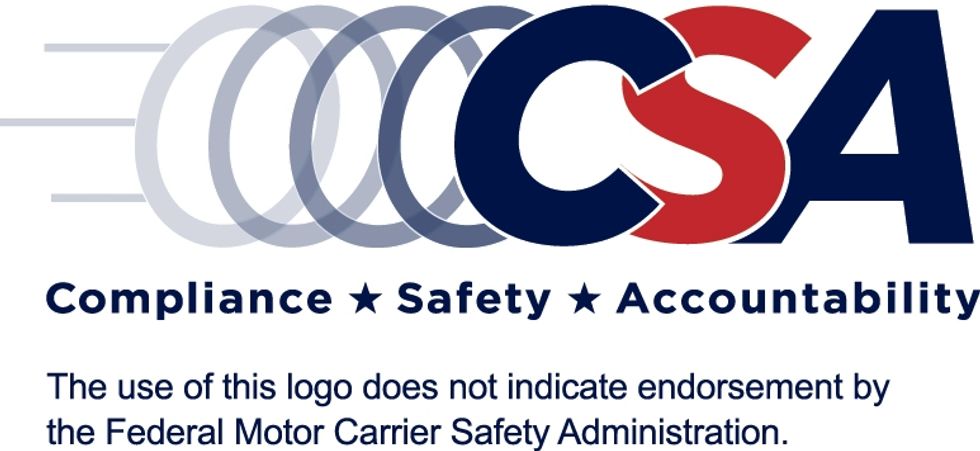 Compliance Safety Accountability (CSA), the Federal Motor Carrier Safety Administration's (FMCSA) program that calculates fleets' safety scores and determines which fleets warrant intervention, was introduced nationwide earlier this year, and carriers are continuing to review their safety data and determine what inspectors are focusing on at roadside inspections.
Since February, FMCSA has sent more than 40,000 warning letters to carriers. The warning letters alert carriers to safety compliance problems in one of the Behavior Analysis and Safety Improvement Categories (BASICS) that CSA tracks.
---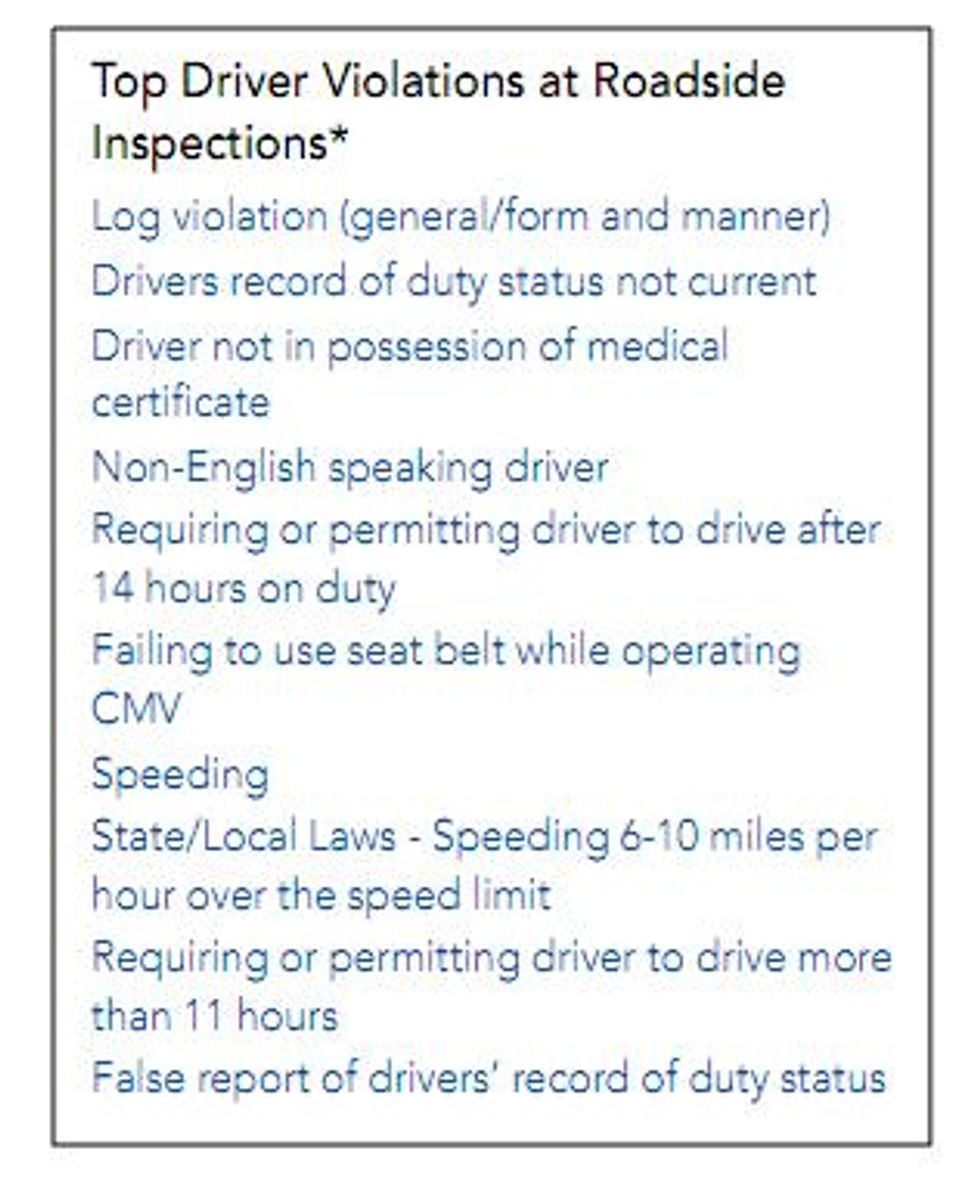 The BASICS are made up of seven areas, with fleets receiving a score for each. They include unsafe driving; fatigued driving; driver fitness; alcohol/drugs; vehicle maintenance; cargo securement; and crash history.
In addition to alerting carriers to compliance problems, the letters outline possible consequences of continued safety programs and instruct carriers on how to check their safety data in the Safety Measurement System (SMS) online. FMCSA looks at data from the past 24 months.
Under CSA, the FMCSA is collecting additional data and segmenting it down further than it has in the past. CSA is replacing FMCSA's SafeStat system, which counted only out-of-service and select traffic enforcement violations.
CSA incorporates all safety-related violations recorded in roadside inspections. So far in 2011, there have been 2,318,304 inspections and 4,511,539 violations. Top violations include inoperative required lamps, defective lighting, tire tread depth less than 2/32 inches and oil and/or grease leaks.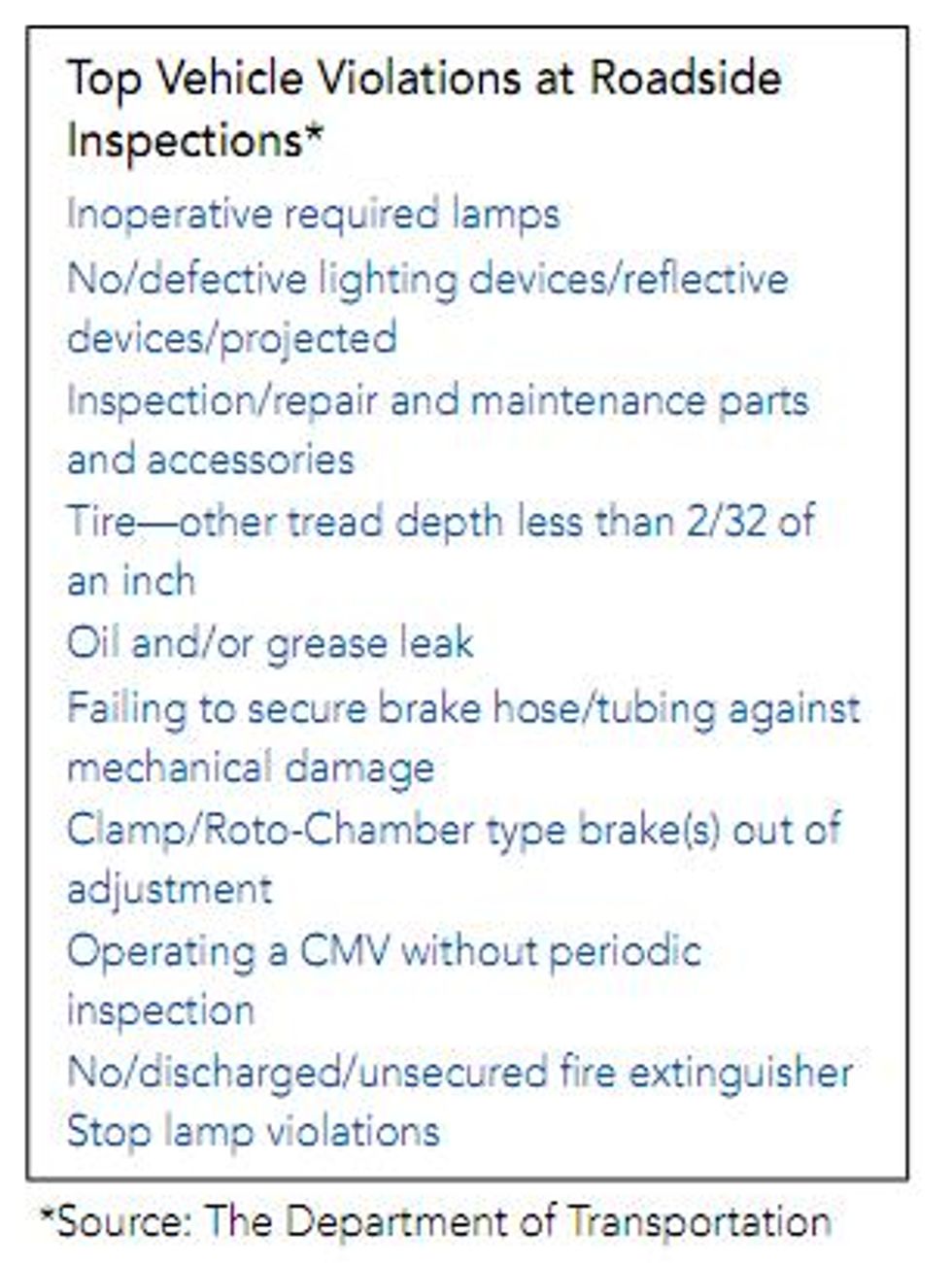 Violations found at roadside carry different weights. Knowing the values associated with specific components may help carriers identify areas they want to focus on during pre-trip inspections. For example, flat tires and/or audible air leaks are weighted as an eight, stop lamp violations a six and excessive oil leaks a three.
Carriers have reported that enforcement can vary widely from state to state. Steve Bryan, chief executive officer of software provider Vigillo, said Texas focuses on lights and lamps and Indiana focuses on speeding, while Oregon and Georgia focus on log violations.
"You need to understand where you're operating and what the focus areas in those states are and inform your drivers," Bryan said.
Carriers can review violations by state on FMCSA's website. Visit PenskeTruckLeasing.com for more information on CSA, which includes a video and downloadable report.
By "Move Ahead" Staff