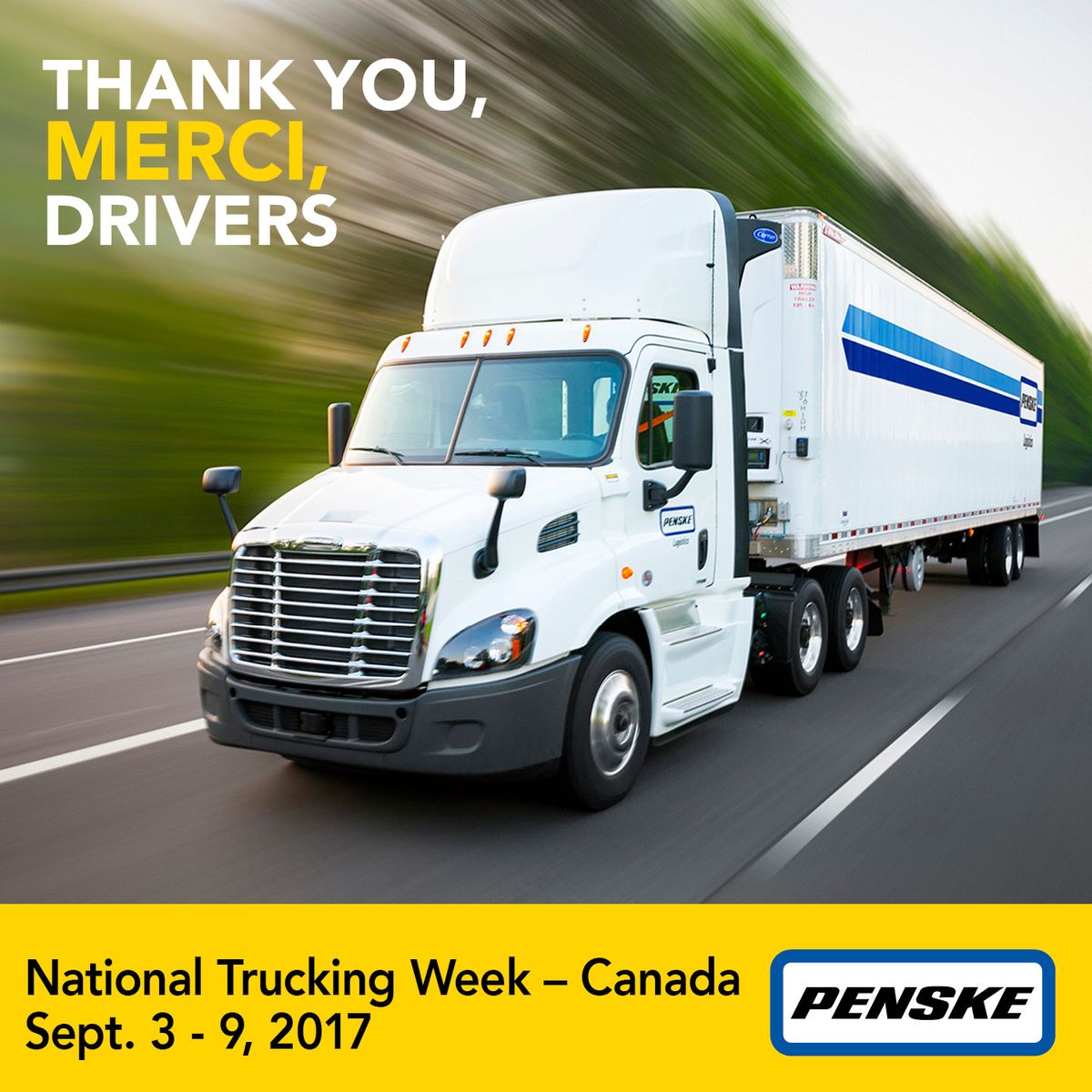 Thanking Truck Drivers for Moving Our World Forward
Life's touchstone moments – holiday gatherings and family celebrations – would be less festive without professional truck drivers.
---
The staples of both celebrations and everyday life are delivered each day by dedicated men and women who travel across roadways large and small to keep our lives moving forward.
This month, Canada and the U.S. will pay tribute to the millions of men and women who keep the trucking industry strong.
The celebration began Sunday, Sept. 3, and continues through Saturday, Sept. 9, in Canada with National Trucking Week sponsored by the Canadian Trucking Alliance.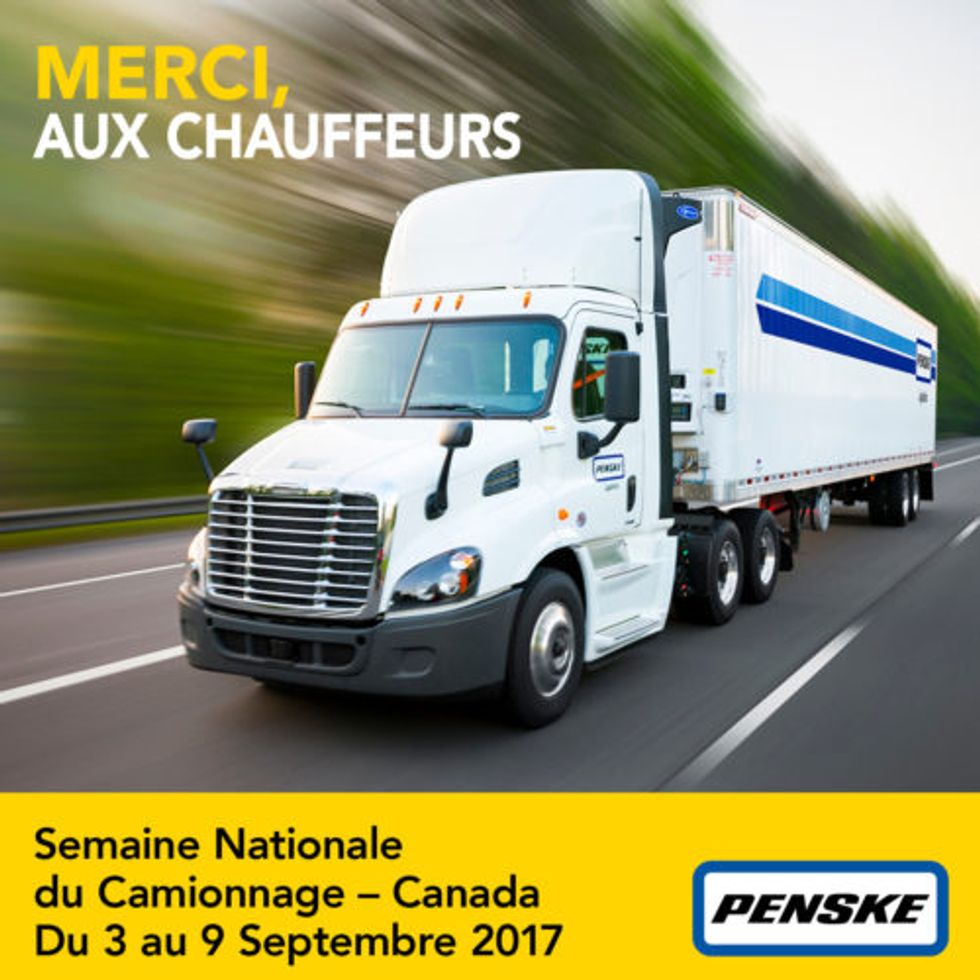 It will be followed on Sunday, Sept. 10, through Saturday, Sept. 16, in the U.S. by National Truck Driver Appreciation Week sponsored by the American Trucking Associations.
Penske Logistics appreciates and recognizes the company's nearly 4,500 professional truck drivers who help keep the world moving forward.
"Thank you to all the drivers in Canada and the U.S. for your commitment to providing outstanding customer service while making safety a top priority," said Marc Althen, President, Penske Logistics.
Penske is especially grateful to drivers who are volunteering their time and talent to aid in Hurricane Harvey relief efforts.
By Bernie Mixon