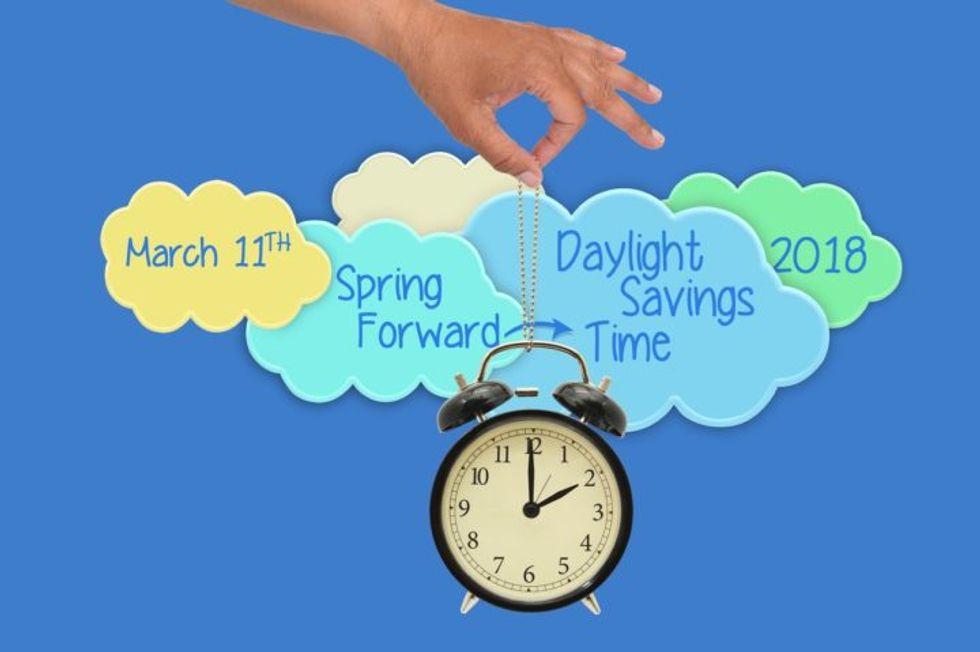 Spring Ahead: Tips to Help You Navigate the Time Change
Clocks and timepieces across the country are set to spring ahead at 2 a.m. on Sunday, ushering in daylight saving time, resulting in longer days and one less hour of precious sleep.
---
For many professional truck drivers, motorists and schoolchildren, commuting to their morning destinations may mean starting the day in darkness.
Earl Taylor, a Penske Logistics professional truck driver and one of American Trucking Associations' America's Road Team Captains, is offering some tips to help drivers navigate the spring time change.
"The first couple of days are crucial because of the time change," Taylor said. "I have been getting up and going to work for 40 years, and the time change is an adjustment for me, especially this one."
The federal government first enacted daylight saving time on March 19, 1918, during World War I as a way to conserve coal.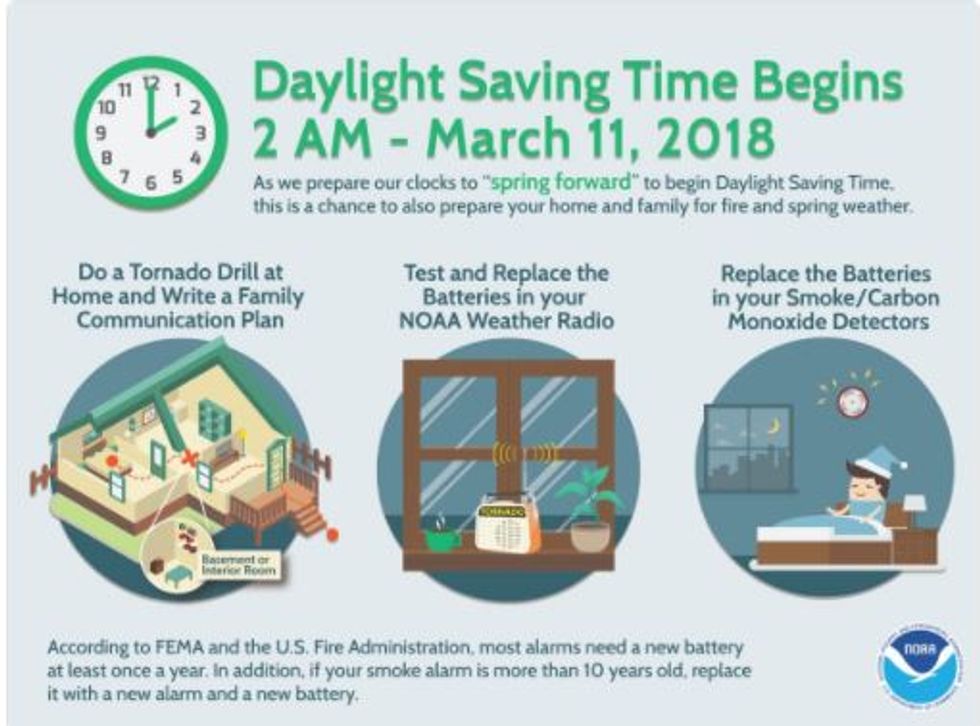 Credit: National Oceanic and Atmospheric Administration
Most of the country observes the annual springtime change. Hawaii and Arizona are the only two U.S. states that do not observe daylight savings time. They are joined by American Samoa, Guam, Puerto Rico and the Virgin Islands.
Indiana joined #TeamSpringAhead in 2006 when it enacted a statewide law requiring all parts of the state to observe daylight saving time.
Spring Ahead Tips
For professional truck drivers and motorists alike, it will take a few days to adjust to the time change.
"You will have to deal with the darkness in the morning, at the bus stop with kids going to school, that will be a challenge for most people because they are not used to seeing pedestrians walking at that time of the morning," Taylor said.
Many will gain a potential new companion on your ride home: bright sunlight.
"Depending on what direction you are riding in, you may experience more sunlight on the commute home," said Taylor, who suggested bringing along a pair of sunglasses and adjusting mirrors so the glare does not cause blind spots.
Yet for some, losing an hour of sleep will require the biggest adjustment.
"Losing sleep – you really feel it. Not having proper rest can make you easily irritated, become not focused and cause you to miss little details," said Taylor. "Getting the proper amount of sleep assures you that your body is rested and you can be focused and very alert while driving."
Taylor is also an advocate of keeping your same routine while your body adjusts to the time change.
"Some people, even me, want to hit the snooze button in the morning for that extra few minutes of sleep," Taylor said. "You have to keep that same routine. If you walk before work or take the dog out, keep to that same routine."
Here are some fun facts about daylight saving time:
The S. Department of Transportation is in charge of time in the U.S., including time zones and daylight saving time.
Eight months of the year are in daylight time and four months are in standard time.
During the energy crisis of the 1970s, Congress ordered states to go on year-round daylight saving time between January 1974 and April 1975.
Lamenting over your lost hour of sleep? Not to worry: We gain an extra hour when standard time begins on Nov. 5.
Interested in a driving career with Penske? Visit gopenske.com/drivers for employment opportunities. The company offers competitive wages and a wide range ofbenefits. Penske is an Equal Opportunity Employer.
By Bernie Mixon