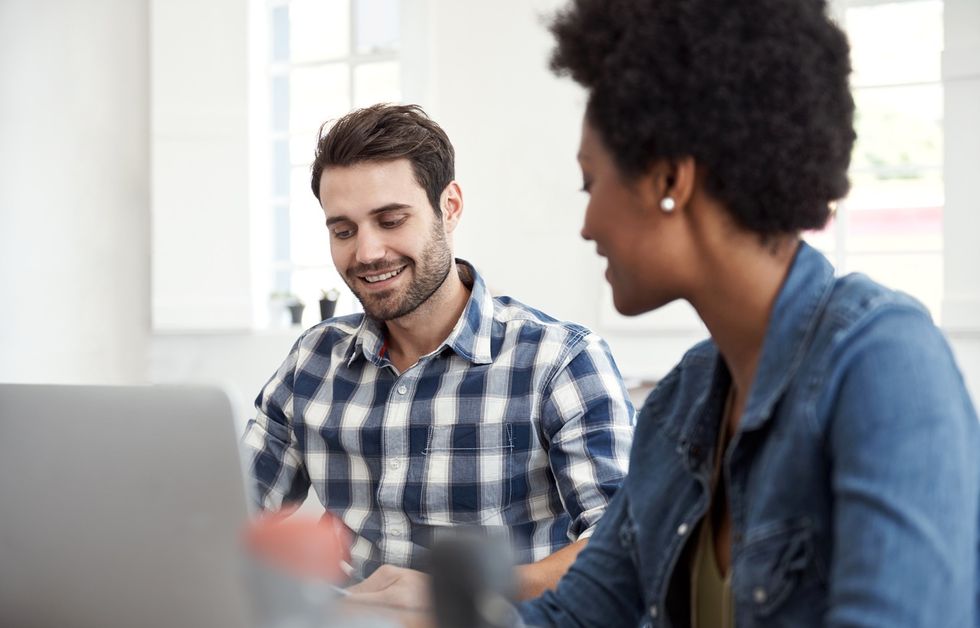 Sky is the Career Limit at Penske
They say if you love your job, you'll never work a day in your life.
---
That expression hits home for a couple of Penske associates in the Indianapolis District.
Brandon Zumbrun, a branch rental manager, has been with the company for 11 years. What he observes daily among his colleagues has been a constant theme since he first started working at Penske.
"Everybody has always been willing to work really hard," said Zumbrun.
That company-wide work ethic, he says, is what has been driving him through each fast-paced day at Penske since his early years in the Sales and Operations Management Trainee Program (MT) program. The cheek-to-cheek smile he has when assisting customers has not changed since his first day on the job as an eager new associate. It's proof of how much he loves his job and admires the people he gets to work with every day.
Fast forward 11 years, he now works as a branch rental manager and motivates other associates – whose shoes he was once in – to keep working hard. Company founder Roger Penske's "Effort Equals Results" message resonates deeply with Zumbrun. It's something Zumbrun continuously preaches to his team. He thinks the opportunities at Penske are endless.
"Penske is a great company to work for," Zumbrun said. "The sky is the limit for career growth, if you're willing to put in the hard work and the effort. You can really go anywhere here."
A strong work ethic can serve as the perfect tool for professional growth. The strength of the MT program taught Re'Nesia Brown, consumer development manager of the Indianapolis District, how to overcome certain obstacles. Brown credits the program's mentors and the skills she gained along the way for her development.
"You challenge yourself," Brown said. "At Penske, you never stop challenging yourself, and that helps so much with your growth."
Brown said she didn't anticipate a career in the transportation industry after college. She studied sports management, but through the MT program, she was able to apply what she learned in school and learn how our business works.
During her time at Penske, she has seen the improvement and great strides she's made in meeting customers' needs and developing a better understanding of the transportation industry.
"Penske provides you with so much knowledge of the transportation industry that you had no idea existed," Brown said. "Penske looks out for their employees. They support you."
Both Brown and Zumbrun admit they're appreciative of the people who encouraged them to apply for Penske's MT program from the beginning. They both say that they couldn't imagine a career without Penske. Today, they are doing their part in encouraging others to look into careers here.
"Come join our team," said Brown. "You'll love it, and we'll be happy to have you. There's not one thing you'll regret about it."
Zumbrun echoed Brown's remarks: "I would tell them Penske's a great company to work for."
For more information on Penske's MT program, check out our website. Discover what the program is doing for so many and what it can do for you.
By Chris Abruzzo