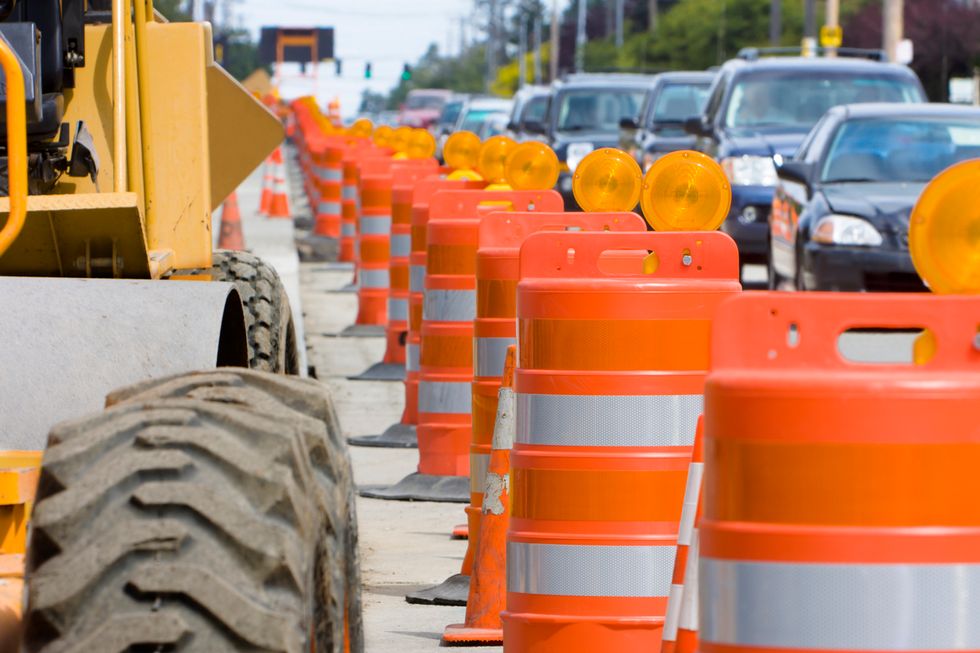 Safety Tips: Move Over. It's the Law.
When you hit the road as a professional truck driver or as a consumer with a car or Penske rental moving truck, you may encounter roadside work or emergency responders working along the way. Did you know there is a correct way to approach these situations? According to the National Safety Commission, 71 percent of Americans do not know this.
---
On multi-lane roadways, "move over" laws require drivers to merge away from vehicles working alongside the highway. This helps provide an empty travel lane of safety for emergency responders, tow truck drivers or other workers. In some states, this is called a "steer clear" law.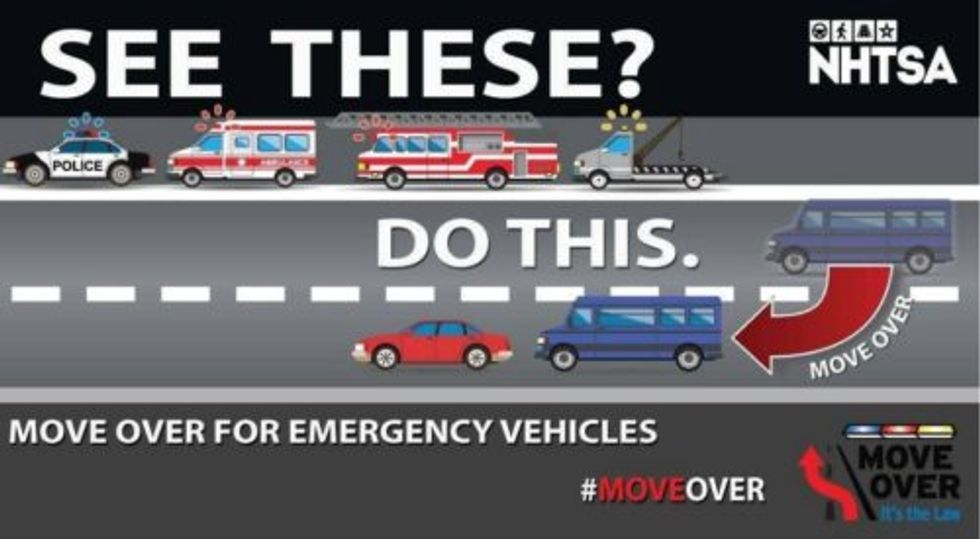 Credit: National Highway Traffic Safety Administration
Being alert and knowing what to do in case an emergency or stopped vehicle is parked roadside is something Penske takes very seriously.
"Penske Logistics is committed to providing safe conditions for both our drivers and the general motoring public," said Rob Helstrom, Penske Logistics' safety and training director.
When changing lanes is not possible, drivers must reduce their speed while they are passing the roadside workers. The American Safety Commission encourages you to slow down or merge as far away as possible from roadside work when you see flashing lights or signs.
Helstrom says that when it comes to approaching a stopped vehicle on the side of the road, Penske Logistics drivers proceed with caution and continue safe driving habits. One way they do that is by following the five-step process known as the Smith System.
"The Smith System fundamentals of space cushion must be applied by the driver, and we encourage drivers to move over safely to give the stopped vehicle room," said Helstrom.
The five steps to the Smith System include:
Aim high in steering. Look beyond the vehicle that is in front of you.
Get the big picture and look for surrounding hazards.
Keep your eyes moving and use your peripheral vision.
Know the space around you. Leave yourself an out.
Make sure other drivers see your signals (headlights, brake lights and directional).
In addition to knowing their surroundings, motorists driving through the U.S. and Canada should keep in mind that each state and province has different "move over" laws. They may not be consistent with another state's or province's law.
For example, according to Florida's state law, drivers are required to reduce their speed to 20 mph under the speed limit. They must also move out of the lane closest to the emergency vehicles. While in West Virginia, state law requires drivers to move to the farthest lane away from the accident or slow down to 15 mph on a non-divided highway or 25 mph on a divided highway.
In Canada, only some provinces require drivers to move to the farthest lane away from the accident or emergency vehicle. British Columbia's law requires drivers to reduce their speeds, but if traffic permits, they can drive in the lane next to the accident in order to pass.
In the Northwest Territories, drivers passing within 120 meters of a stopped emergency vehicle must reduce their speed to half the posted speed limit. In the Yukon, however, there are no "move over" laws.
Regardless of which country you're driving in, professional truck drivers and consumers with Penske rental moving trucks should know the importance of finding a safe place to pull over if an emergency arises. Helstrom makes note of one option in particular.
"Select a location that allows the vehicle to be fully off the roadway and completely away from traffic," said Helstrom. "The preferred option is for drivers to utilize designated areas such as rest stops, truck stops and emergency pull-off areas. This will help ensure they are free and clear of moving vehicles."
Failure to follow each state's or province's procedure can result in a fine or, worse, an injury.
Remember to drive safe and know how to react when you see the flashing lights. Check out the American Safety Commission's interactive map and AAA's breakdown of each state's and province's laws to learn more.
Are you an AAA member planning a household move? Penske is AAA's exclusive truck rental partner offering AAA members discounts on truck rentals and moving supplies.Penske Truck Rental offers free unlimited miles on all one-way truck rentals, discounts for college students and members of the military as well as packing supplies and 24/7 roadside assistance. Are you ready to make a reservation? Visit the Penske Truck Rental website for more information.
By Chris Abruzzo