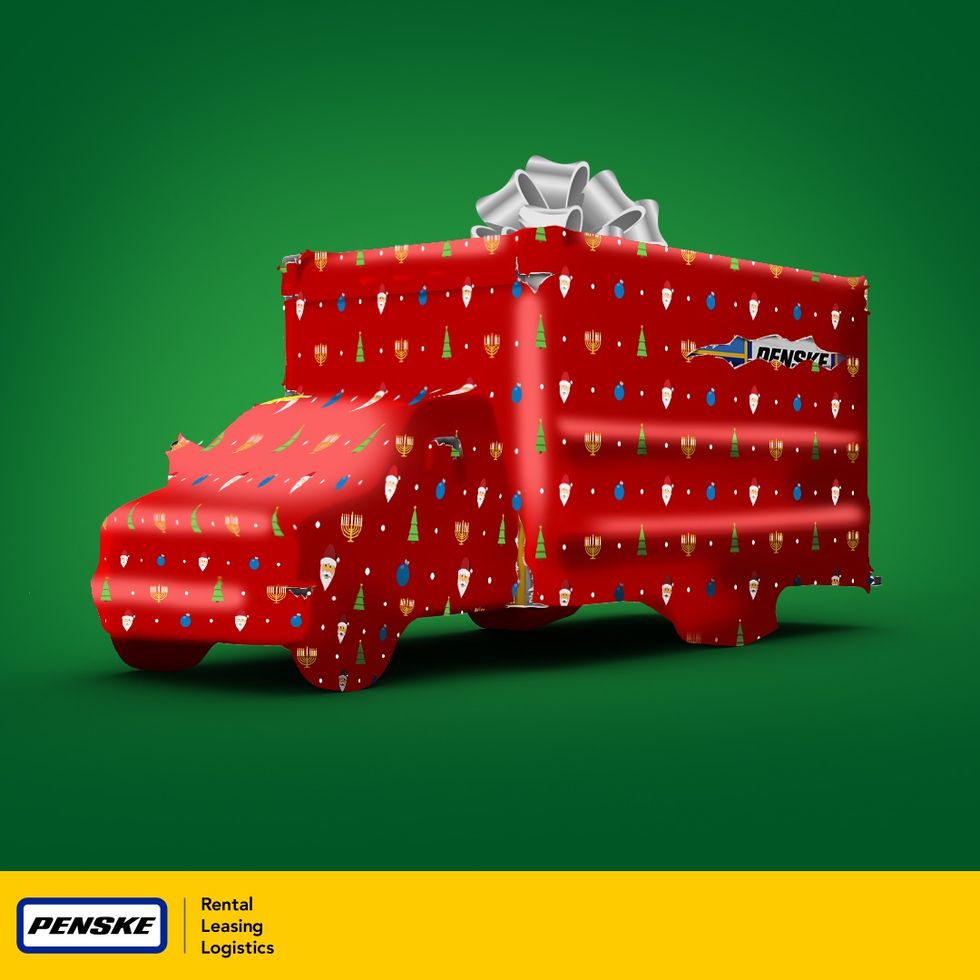 Rental Trucks Help Fleets Deliver for the Holidays
With the holiday shopping season in full swing, attention turns to retailers and parcel delivery companies, charged with making sure those packages arrive in time for holiday celebrations.
---
Record-setting Cyber Monday sales signal increased demand for deliveries, as well as higher consumer expectations, as more shoppers ventured online to find the perfect holiday gift.
Many retailers and parcel delivery companies will turn to Penske Truck Rental to provide the much-needed additional commercial trucks to help meet the holiday demand.
"We work closely with some of the largest companies in the world to make sure they are able to get packages to their customers," said Zac Bugay, manager of national rental accounts for Penske Truck Rental.
Holiday Shopping Snapshot
The National Retail Federation (NRF) credited good weather and a robust economy with drawing shoppers to brick-and-mortar stores as well as online.
"All the fundamentals were in place for consumers to take advantage of incredible deals and promotions retailers had to offer," said NRF President and CEO Matthew Shay. "From good weather across the country to low unemployment and strong consumer confidence, the climate was right, literally and figuratively, for consumers to tackle their holiday shopping lists online and in stores."
More than 174 million consumers shopped in stores and online between Thanksgiving Day and Cyber Monday, according to a survey by the NRF and Prosper Insights & Analytics.
The most popular day for in-store shopping was Black Friday followed by Cyber Monday, while Cyber Monday and Black Friday were the top two days for online shoppers, according to the survey.
Meeting the Need
Well before thoughts turn to holiday shopping, Penske Truck Rental's Bugay said the company is preparing to accommodate the expected need for additional rental trucks.
"There is a lot of build-up going into the holiday season, and we are working with the large packaging companies to make sure we provide them with what they need," Bugay said.
The preparation includes initiating contact with parcel delivery companies as early as August. "We start talking about peak season in the second quarter at a national level to see what they will need year over year," Bugay said.
The need for more trucks does not just extend to delivering consumer purchases, but also includes inventory deliveries to restock retail shelves and online retailer warehouses.
"Volume increases, which means more trucks need to be on the road to deliver more, which means normal fleets for our customers won't handle the volume, so we need to provide them with rentals," Bugay said.
So, don't be surprised if a Penske truck shows up to your door to deliver your holiday packages.
"I think about the young child whose parents want to get him or her the latest toy that will make their day on Christmas morning. Our trucks help do that," Bugay said.
Penske offers a wide variety of rental trucks from large commercial semi-tractors and trailers to small box trucks. Penske encourages retailers and businesses to make reservations by calling its hotline for business rentals, 1-800-PENSKE1. New business truck rental customers can enjoy an additional 20 percent off your first truck or tractor rental.
By Bernie Mixon