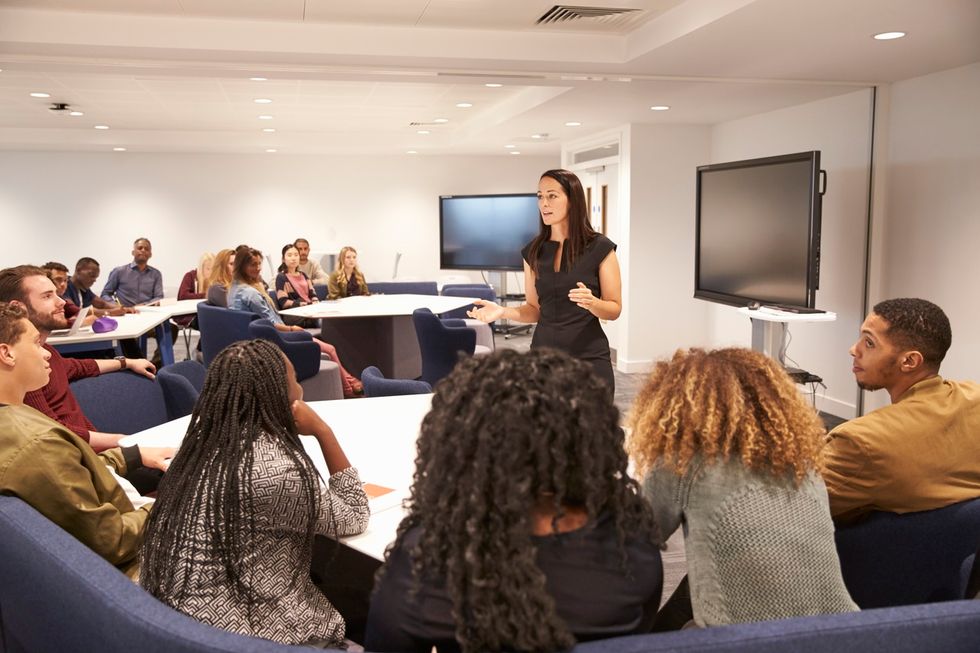 Penske's Management Trainee Program Gives Associates the Tools to Succeed
Take charge. Think fast. Move forward. A career at Penske can expose you to many opportunities and put you on the fast track to achieving your professional goals.
---
Every day, thousands of people on our team are passionate about changing lives and moving our customers forward. Technicians, drivers, customer service representatives and clerks are just some of the people who make that happen on a daily basis.
However, folks in our Sales and Operations Management Trainee Program (MT Program) also play a key role in this process.
But, what is the MT Program?
The MT Program is a chance for people to learn more about our company, get exposed to the transportation industry and have step-by-step training on how they can best execute their role. The program's fast-paced environment assists the trainees in generating new leads to help our company grow. They do it while enjoying ongoing personalized training and coaching in sales and operations.
As a way to check on our trainees and get a pulse of how things are going, Penske's recruitment team and area management work together to plan the annual Career Day in the company's five areas across the United States. In addition to introducing the trainees to senior leadership, the recruitment team met with current associates to hear what they had to say about their experiences in the MT Program.
Career Day helps current MTs and assistant rental managers in a variety of ways. Area Rental Manager Dan Fogarty of Dublin, Ohio, says the event exposes the associates to different career paths they can take within the company.
"The purpose of Career Day is to introduce the MTs to as many available career opportunities as possible," said Fogarty. "We bring in department heads, as well as area, region and corporate leadership, so the associates hear where their career paths took them while at Penske. Everyone is here to support each other."
Branch Rental Manager Deeanna Bunton of Lexington, Kentucky, knew she wanted to apply for the program after she completed her internship at Penske as a rental representative. She says it gave her the perfect taste of what a career at Penske could be like.
"I fell in love with the company," said Bunton. "I realized how much I enjoyed being at Penske and how much I felt valued there. I've been in the Management Trainee Program for almost a full year."
Bunton admits that before she attended the Career Day, she wasn't aware of all the other career opportunities within the company while starting out as an MT. However, it definitely opened her eyes to all the countless career paths.
"I discovered other avenues to where my career could take me at Penske," said Bunton. "I realized I could explore different options and roles here. I also realized I could pursue a career in rental or a career in maintenance. It wasn't like I was limiting myself or had to stay on one single path to move up in the company."
Similar to how Career Day shows trainees how they can grow their careers and earn different salaries along the way, the MT program provides continuous support for them.
"There are modules in the functional training where MTs have to meet with their personnel throughout their district and the area," said Fogarty. "They get to meet people in other departments, which makes the transition of going from an entry-level position to a higher one a lot smoother."
The MT program values the importance of working with familiar and friendly faces. Penske associates aren't strangers to one another. They treat each other as they would their family, working together to achieve one common goal.
Top performers in the program can achieve more than one promotion a year, especially if they are open to relocation. As some MTs have already expressed, the skills, tools and experiences you will take from the MT Program will be with you throughout your career at Penske.
If you are interested in applying for Penske's management trainee program, visit our program page and see how it can launch your career to the next level.
By Chris Abruzzo