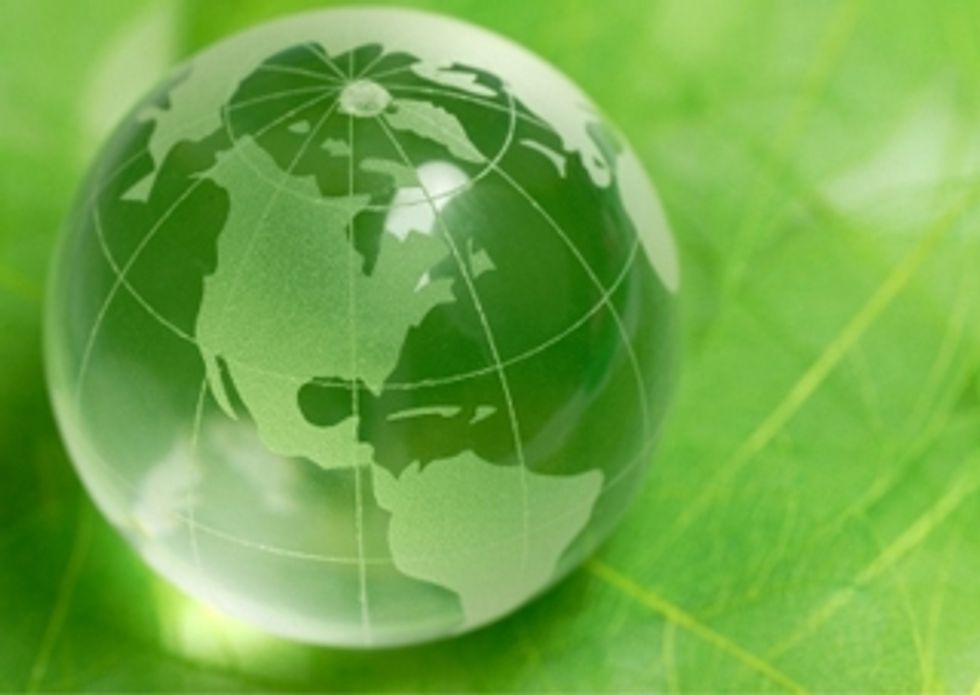 Penske's Earth Day Tip: Join SmartWay. Save Fuel. Help the Environment.
As Earth Day 2011 approaches, Penske Truck Leasing,Penske Truck Rental and Penske Logistics encourage everyone in the transportation and logistics sectors to consider joining the EPA's SmartWay Transport Partnership to help further reduce fuel consumption needs and emissions.
---
Fuel is one of the largest costs of doing business in our industry, and the emissions generated by burning fuel needed to deliver goods and keep our economy moving pose an important environmental and economic challenge. As anyone who runs a single truck or a fleet of trucks knows, diesel fuel and gasoline are once-again approaching record highs, leaving many transportation companies looking for solutions to help reduce costs.
In a recent interview with "Move Ahead" regarding the sharp run-up in diesel prices Bob Costello, chief economist and vice president for the American Trucking Associations, said: "diesel fuel is often the second-highest expense for many carriers, after driver wages, and depending on the type of operation, diesel can account for as much as 20 percent of operating expenses. This percentage can vary dramatically depending on the type of operation, the average length of haul, etc."
One of the first simple steps any transportation company can take to help with fuel conservation is to join SmartWay, a unique public-private partnership, created by the U.S. Environmental Protection Agency (EPA). There is no cost to join and the benefits are numerous. Most useful are the quantification tools, guidance and assistance provided by the EPA to help truck fleets improve the efficiency of their operations.
These tools – designed with input from the freight industry – help to benchmark fuel consumption and emission rates for individual fleets (truckload, less-than-truckload, etc.) and truck improvement. Upon joining, you will be asked to complete the data assessment tool using basic operational data, such as fleet type, class and age, fuel use, idle times, number of miles traveled, payload, transportation modes and related information.
Once your data is inputted into SmartWay's calculator tool, a series of calculations are run and a fleet is provided with an assessment that details fuel consumption patterns, CO2 and other air pollution outputs. The program also offers guidance on strategies for lowering fuel use and emissions, such as truck and equipment upgrades, modal shift alternatives, and others.
After completing the tool for the first time, fleets check in annually to update their operations data and check on the progress they are making to achieve their fuel-savings and environmental performance goals.

For companies that achieve their goals and contribute to other elements of the SmartWay program, the EPA offers opportunities to participate in various program development activities, webinars, and workshops. The agency also acknowledges and publicly recognizes the progress its partners are making on its website, at industry conferences and through other channels.
Already, more than 2,700 organizations participate in SmartWay, including many of our customers. For those that haven't joined, Penske invites you to check out EPA's SmartWay website to learn more about how you can start saving fuel, money and the environment.
Industry Recognition
Penske Truck Leasing, Penske Truck Rental and Penske Logistics have been active participants in the SmartWay program since 2008 as affiliate, carrier and shipper partners in the program. Penske Logistics currently has the program's highest possible rating of 1.25 as a carrier and shipper partner.
In 2010, Penske was recognized as a Top 50 Green Supply Chain Partner by Inbound Logistics magazine. The magazine's editors named Penske to the list for the approaches it takes to improve miles per gallon (MPG) performance and reduce emissions of its own truck fleet. Penske was also recognized for the strategies it applies in helping its own customers relative to fuel economy and also for its promotion and participation in EPA's SmartWay Transport Partnership with customers.
By Randy Ryerson