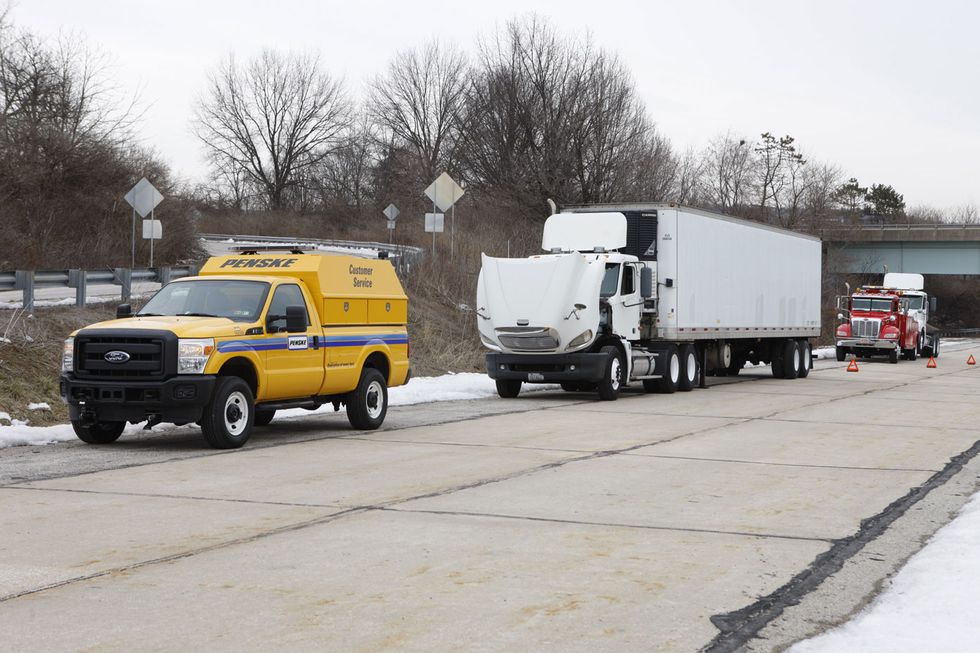 Penske's 24/7 Roadside Assistance Team is Always On Call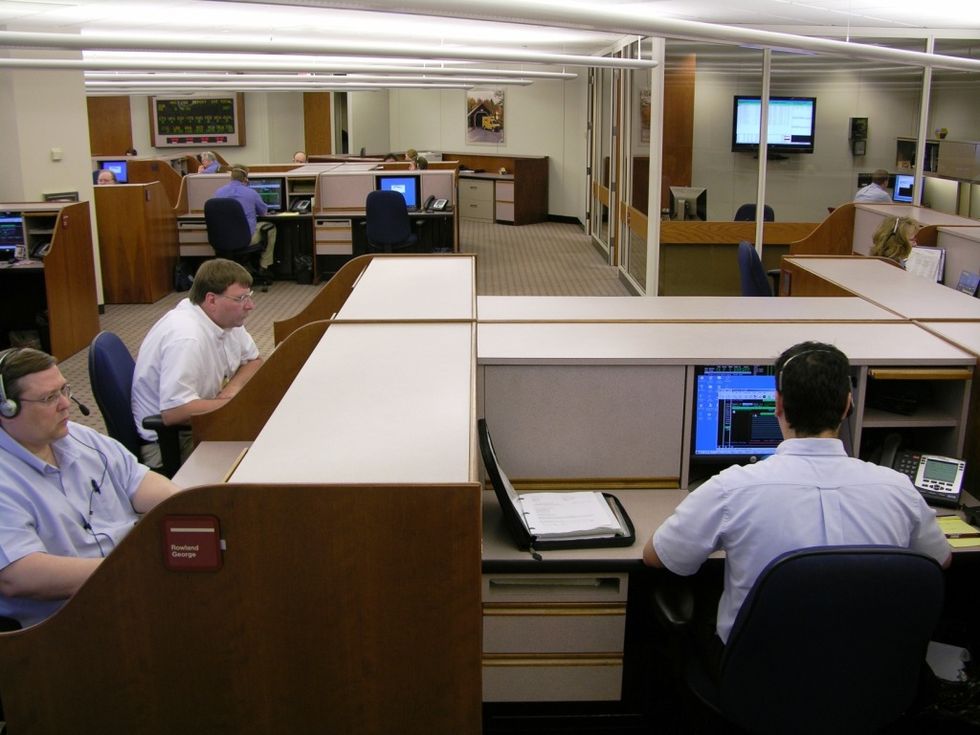 This is part one of a two-part series. Please click here to read part two, a profile on Penske over-the-road coordinator Scott Brightbill.
Rain? No problem. Snow? Still here. Sleet and freezing rain? Bring it on. Sunshine? Let the phones ring. This is the commitment and dedication it takes to keep more than 200,000 vehicles up and running around the clock 365 days a year across North America.
---
"We never have down time – even when the sun is shining," said Julie Levering, director of maintenance services at Penske Truck Leasing. "Winter is definitely a challenge though. Someone else's snow day could be our busiest day of the year."
This Penske Truck Leasing24/7 emergency roadside assistance operation, located at the company's global headquarters in Reading, Pa., will be there to take a call every time the phone rings.
When " Move Ahead" visited recently, there was a constant buzz of chatter and ringing phones. This noise never goes away, and the longer one is immersed in this area, it eventually just becomes a part of the background noise.
As most of the U.S. was recently hit with some of the worst winter weather in decades, it was all in a day's work for Levering's team.
"We really have to work as a team to make this all possible for our customers, who always come first," she explained. "This job is definitely not for everyone. It takes a certain kind of person to be able to deal with the different stress levels every single day."
But Levering tries to keep the atmosphere as light as possible with pizza parties and really getting to know her staff. She tries to communicate with them and listen to what they have to say. "I feel like if my staff is happy, our customers will be happy, too," she noted.
Steve Reichert is one of four lead over-the-road coordinators. His job is to "run the floor" and make sure that calls are being answered and ultimately resolved.
"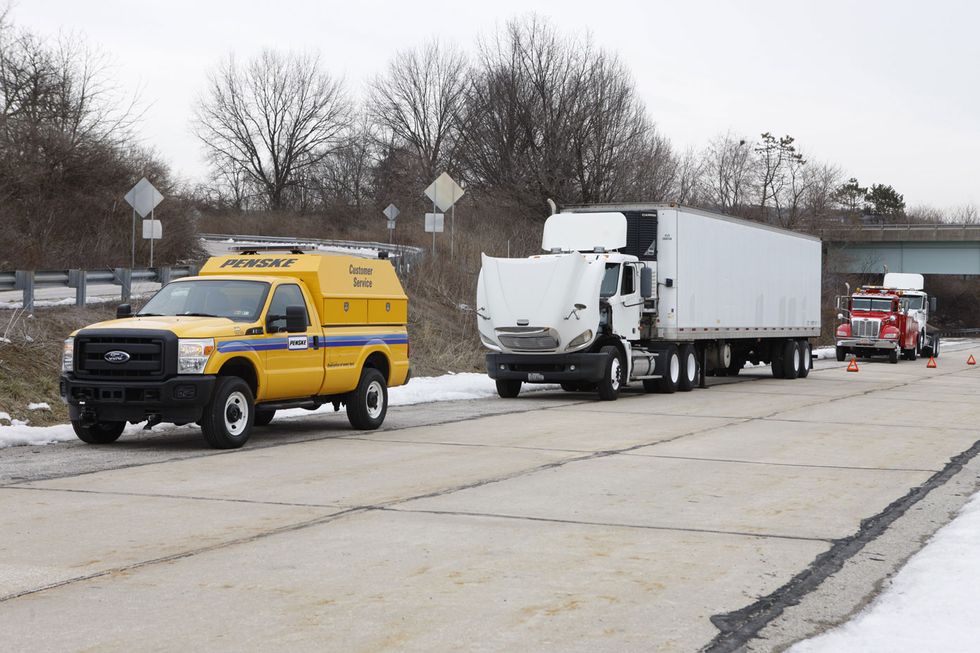 It's a tough job," Reichert stated, who has worked in the department for 13 years. "You really have to learn fast and act quickly on what the customer's needs are and what they want."
Reichert's main goal when he's "running the floor" is call resolution. "It's important for us to help the customer in the most positive way, and that's to resolve what their issue is as fast as we can," he said.
And issues include: locking the keys in the cab, running out of fuel, being stuck on the ice, overcharged batteries, requiring directions, and of course, accidents.
"They (accidents) are the tough ones, but you learn with experience how to handle and move on from those calls," Reichert said. With accidents, the goal is to make sure the driver is okay and to get them what they need quickly.
Reichert explained that one of the most rewarding aspects of his job is when new call center associates, who endure an intense four-week training program, no longer ask him questions. "That tells me that they have gained the confidence in what they are doing to help the customer on their own," said Reichert.
Kevin Zserai often wonders how customers manage after an accident. "I do think about them (drivers) and hope everything works out for them," said Zserai. "It's always important to keep moving and help the next customer."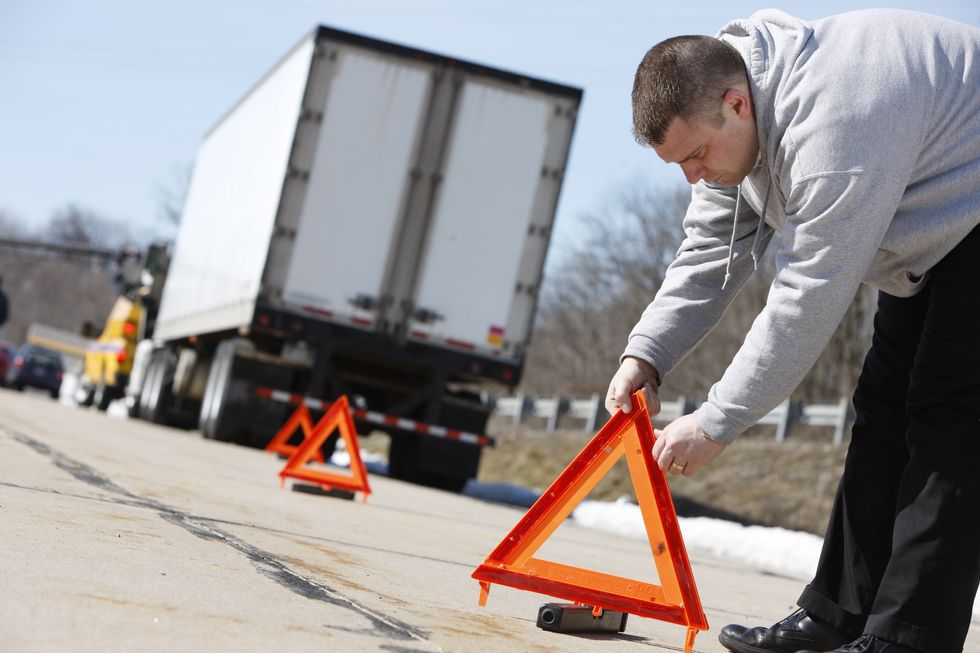 So how does this department thrive day after day? Nearly one hundred emergency roadside assistance employees help keep Penske's truck leasing and truck rental customers on the road and moving.
Missee Kahler, a workforce analyst, is responsible for forecasting the amount of staff needed based on nationwide weather conditions. Her office, which overlooks "the floor," includes a large flat-screen TV on the wall. It displays the weather for North America, singling out sections of the country that could potentially become weather issues.
"It's really difficult to research different weather patterns and forecast what's going to happen," Kahler explained. "I want to make sure that we have the right amount of people ready to handle the phone calls that will be coming in."
And when bad weather hits the Reading, Pa. region, staff members will actually stay the night. Each employee has the needed items required for an overnight stay.
Levering mentioned that supervisors will pick up staff members in an SUV to get them here if they can't make it on their own. "We really have the most willing and dedicated staff," exclaimed Levering.
Penske also uses service partners throughout different regions of the country.
"During this time of year our partners play a vital role, but they are critical to our success year round," explained Levering.
When a breakdown occurs, the company will use a Penske service location within 25 miles. Ideally, a Penske associate will always be at the scene, but sometimes they must defer to their partners for assistance. From small businesses to national dealers, both help with jump starts, tow-outs and other breakdown related issues.
Perhaps Reichert summed it up best about his position: "I love my job. I honestly work with the best group of people and everyone here wants to work and help our customers, and that's what it's all about."
By Kathleen Walter