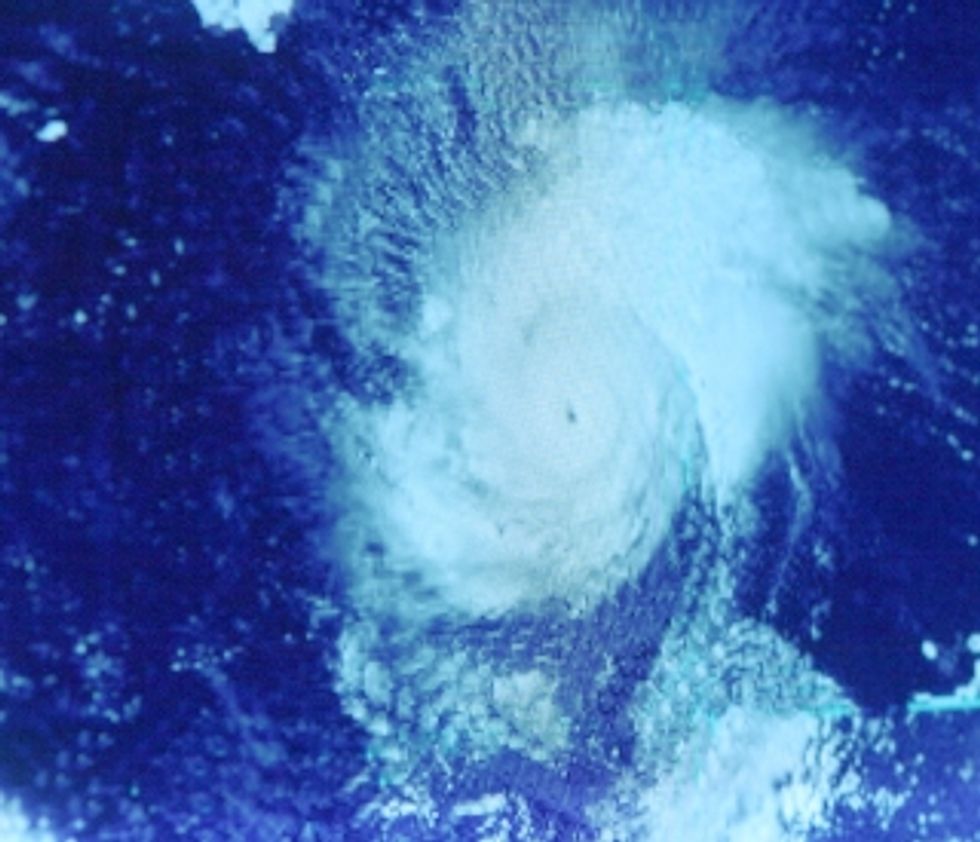 Penske Weathered Irene, Focused on Customer Service
In preparation forHurricane Irene, which wreaked havoc up and down the Eastern Seaboard of the United States in late August, Penske Truck Leasing had many moving parts to contend with.
---
It mobilized its contingency plans at hundreds of possibly affected locations ahead of the pending storm, which entailed moving trucks and equipment, stocking up on fuel and coordinating closely with its customers.
Local Penske offices proactively contacted consumer rental customers and asked them to either pick up their rental trucks early, or to delay pick-up, until the hurricane had passed over their respective region.
Penske also had additional staff on-hand at its Reading, Pa. global headquarters to handle increased customer issues related to the storm. Penske's leaders met to monitor the storm and respond to any special situations that could have developed.
24/7 Response to Impending Storm
The central hub of Penske's response efforts was the 24/7 emergency roadside assistance center. The center had several tasks to concern themselves with.
The first? Ensuring that all Penske leasing, logistics, rental and contract maintenance customers were assisted during times of inclement weather.
"In some cases, we're emergency responders for the emergency responders," stated Julie Levering, Penske's director of maintenance services. She was referring to a customer base of medical supply companies that keep hospitals well stocked, and utilities needing rentals to fix downed lines.
The second task? Serve as the disaster command center for all leasing and logistics operations in North America.
Penske locations were required to report in to the center any power outages, damages and closures, etc. The information was then compiled as hourly reports during the most sensitive times.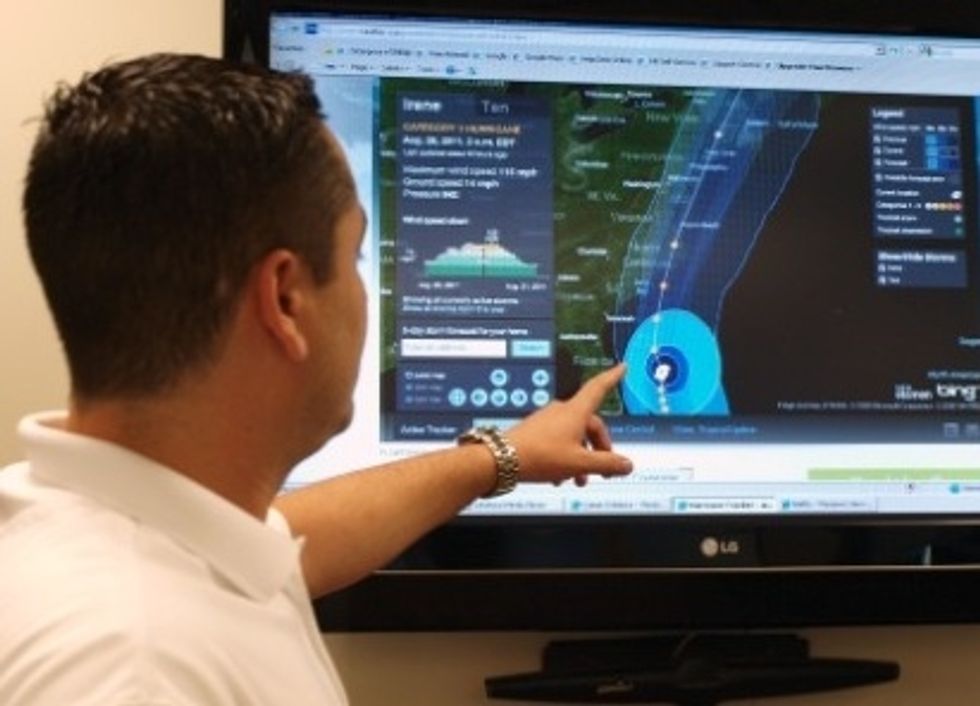 Since the hurricane path could have included Penske's corporate headquarters in Reading, Pa., during the weekend, Levering and her team also rolled out contingency plans. On-site generators were checked, and rechecked.
In the photo at right, 24/7 center supervisor Rowland George checks on weather patterns during Hurricane Irene.
Irene Did Not Seriously Affect Penske Operations
The 24/7 team did not see a noticeable spike in customer calls. There were maybe two dozen temporary closures of Penske facilities and there were no issues at headquarters.
Penske's vice president of security, Drew Parenti, served as facilitator for this crisis management plan: "as a company, we were concerned with the safety of our associates, properly serving our customers and protecting our facilities and assets from damage. The field did a terrific job and it was very impressive to see."
Levering's thoughts on how Hurricane Irene affected the company: "It was relatively uneventful. People took the warning seriously and took the steps to be prepared, which was the smart thing to do. I think many companies and individuals diverted their operations," around the hurricane's path.
Now that Hurricane Irene has come and went, there is still work to be done.
"Our crisis management team will meet for an after-action briefing," said Parenti. "We'll look for opportunities to improve and streamline our crisis response plans, make those plans uniform across the enterprise, and automate the most critical processes. In my experience, the best emergency response plans are those that address the relevant issues, yet are relatively brief and easy to follow."
By Alen Beljin