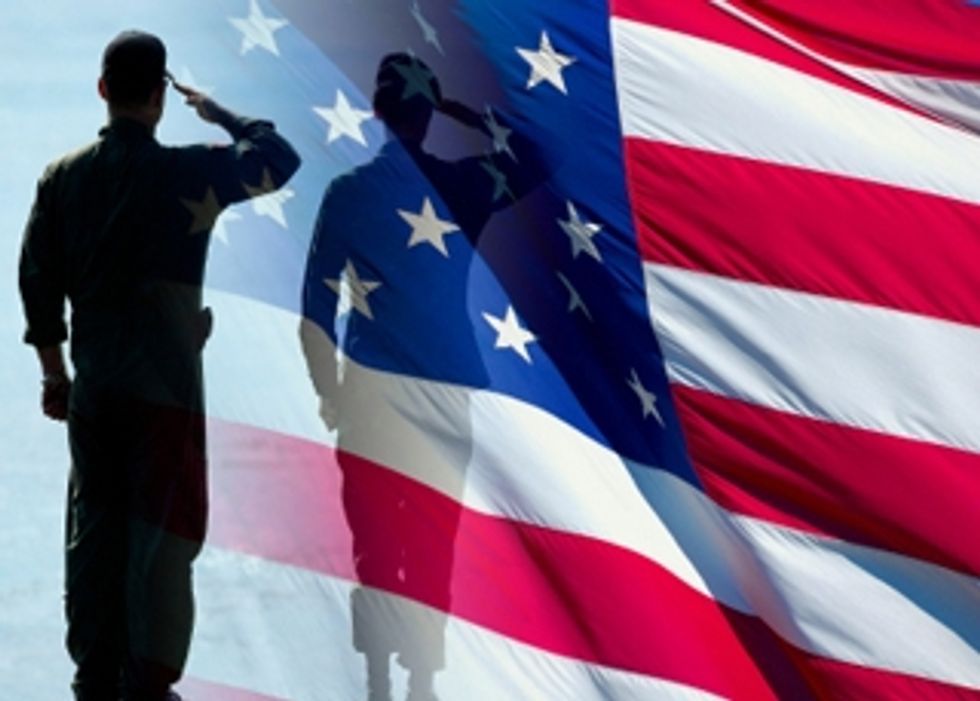 Penske Veteran Awarded Purple Heart for Service in Afghanistan
Just as he had many times, Jeff Rutkowski slipped into the driver's seat of his military security vehicle and headed out from his Afghanistan Marine base to help watch over a supply convoy bringing much-needed supplies to infantry units on the front lines.
---
"There was only one road in Afghanistan," Rutkowski said, "and other than that, we created our own roads just driving through the desert, and pretty much they were laced the whole way with mines."
It was during this supply run in October 2009 that Rutkowski suffered a concussion when his vehicle struck one of those mines and soon after came under mortar fire overhead from the Taliban.
Now a Tech II at Penske's Montgomery, New York, district, Rutkowski received a Purple Heart for his service, an honor that the humble veteran cherishes.
"I debated whether to apply for it because there were people who lost their arms and legs, more severe than a concussion," he said. "But not many people can say that they have a Purple Heart."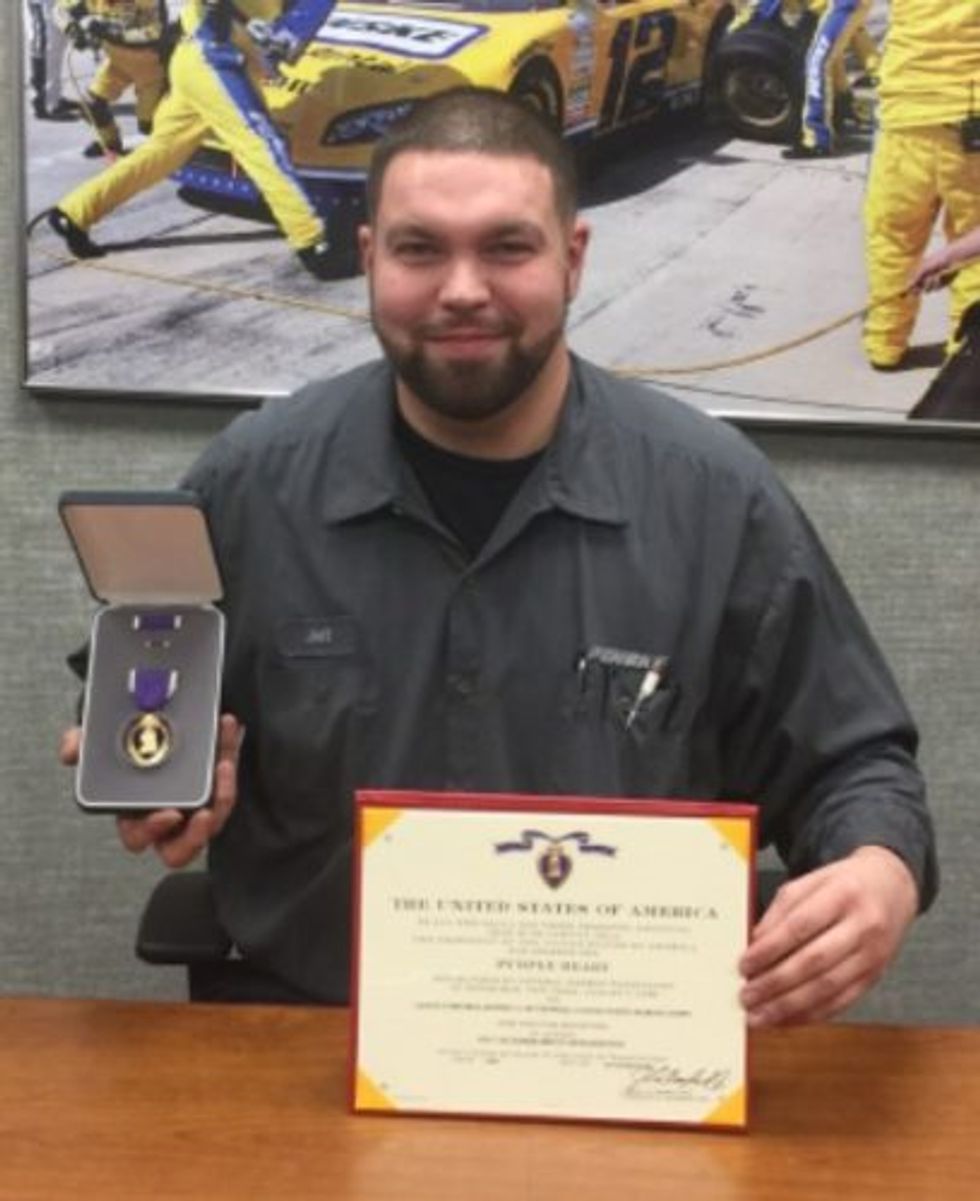 The Purple Heart is awarded to members of the U.S. Armed Forces who are wounded by an instrument of war in the hands of the enemy and posthumously to the next of kin in the name of those who are killed in action or die of wounds received in action, according to the Military Order of the Purple Heart.
After joining the Marine Corps in 2007, Rutkowski, a newlywed with his first child on the way, worked as a diesel mechanic stateside before he was deployed to Afghanistan, where his job changed to convoy security.
It was not uncommon to have trucks come in contact with roadside improvised explosive devices (IED).
"We lost about 35 trucks that deployment," he said. "That was probably in about six months. We hit 35 IEDs; some of the trucks we were able to salvage, but most of the time we had to borrow trucks from the Army and the Navy."
On the day of his injury, Rutkowski's truck began as the second in a convoy that left for the treacherous drive to Now Zad in Helmand Province, along a dirt road littered with explosives beneath and the threat of mortar shorts from the Taliban overhead.
It would soon become first.
The lead vehicle struck an IED, the force of the blast ripping off the front of the truck. Rutkowski's vehicle was now on point, leading the convoy. A half-hour later, Rutkowski's truck was the next to be claimed by a roadside explosive.
"We were trying to recover the vehicle," he said. "We started getting random mortar shots. We called for a helicopter to give us ground cover while we tried to recover the vehicle. Then they had to leave. As we took off, they started shooting again, and we carried on with our mission."
Rutkowski arrived at his destination suffering from a concussion as a result of the blast. After a few days, he was transferred back to his base and then eventually stateside, arriving in time to celebrate Thanksgiving Day in 2009 with his loved ones. "It was a present for us," he said.
He would later decide to remain stateside and finish out his enlistment. Since retiring from the Marines, Rutkowski, a father to a son and two daughters, has spent the last three years as a Penske associate.
Mark Weiss, Branch Service Manager at the Montgomery district, said Rutkowski is a natural leader based on his qualities he brings to team building, attention to detail and focus to the task at hand.
"Jeff is a very hard working, dependable, caring, kind and compassionate individual," Weiss said. "He absolutely deserved this award. Fighting for our country while his wife was pregnant with his first child shows his loyalty to our country."
When Rutkowski became injured, his son was just 2 years old. Now 9, he understands the role his father played in serving his country.
"I have a shadow box of my military service. It has my uniform and all the ribbons and medals that I have; my dog tags, part of the IED, part of the truck that was blown up," Rutkowski said. "Anytime his friends come over, he tells them 'My Dad is a Marine.' He is so happy to tell them about it."
"I didn't think that I could be like that for my son," Rutkowski said. "He calls me his hero."
As part of Penske's recognition of Veterans Day, we are profiling associates who are military veterans. Penske has earned recognition as a top military-friendlyand vet-friendlyemployer. Over the last three years, veterans have represented 11.4 percent of all new hires. For more information about Penske's open positions for veterans, visit Penske's post-military careerspage. Penske offers competitive wages and a wide range of benefits. Penske is an Equal Opportunity Employer.
By Bernie Mixon