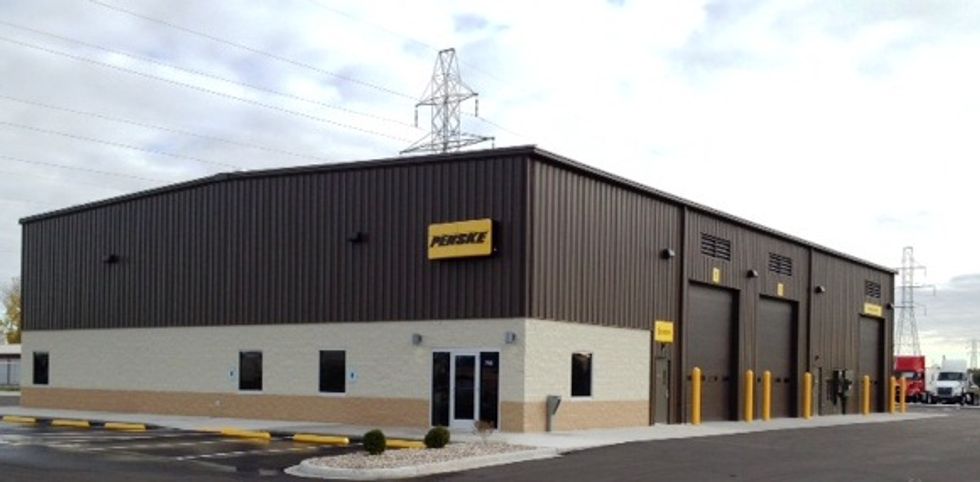 Penske Truck Leasing Opens Neenah, Wisc., Facility
Penske TruckLeasing has opened a state-of-the-art facility in Neenah, Wisc. Financial terms of the facility were not disclosed. Situated on 4 acres, the 11,000 square-foot structure provides full-service truck leasing, commercial truck rental and contract maintenance services.
---
This facility has two service bays, a wash bay and a one-lane fuel island with bulk diesel exhaust fluid (DEF) available at the pump. The building was designed and constructed to be capable of servicing natural gas vehicles. The maintenance shop utilizes leading-edge wireless technology that enables Penske's service technicians to automatically connect vehicles for service with diagnostic and analytic software.
"The opening of this new facility in the Neenah market will allow us to expand our services to meet our customer's needs, "said Mike Pritchard, Penske area vice president. "We are now able to offer commercial truck rentals and meet the market demand for servicing natural gas vehicles."
By "Move Ahead" Staff