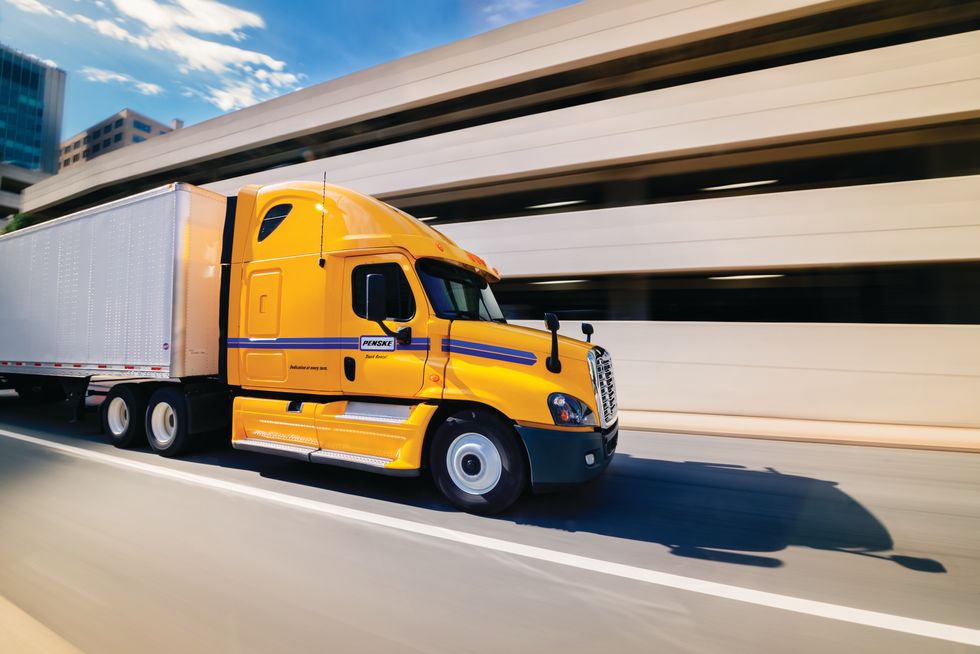 Penske Truck Leasing Opens Amarillo, Texas, Location
Penske Truck Leasing announces the opening of its new facility in Amarillo, Texas, offering full-service truck leasing, consumer and commercial truck rental and contract truck fleet maintenance services. Located in the Texas Panhandle, it is close to the borders of New Mexico, Colorado, Oklahoma and Kansas.
---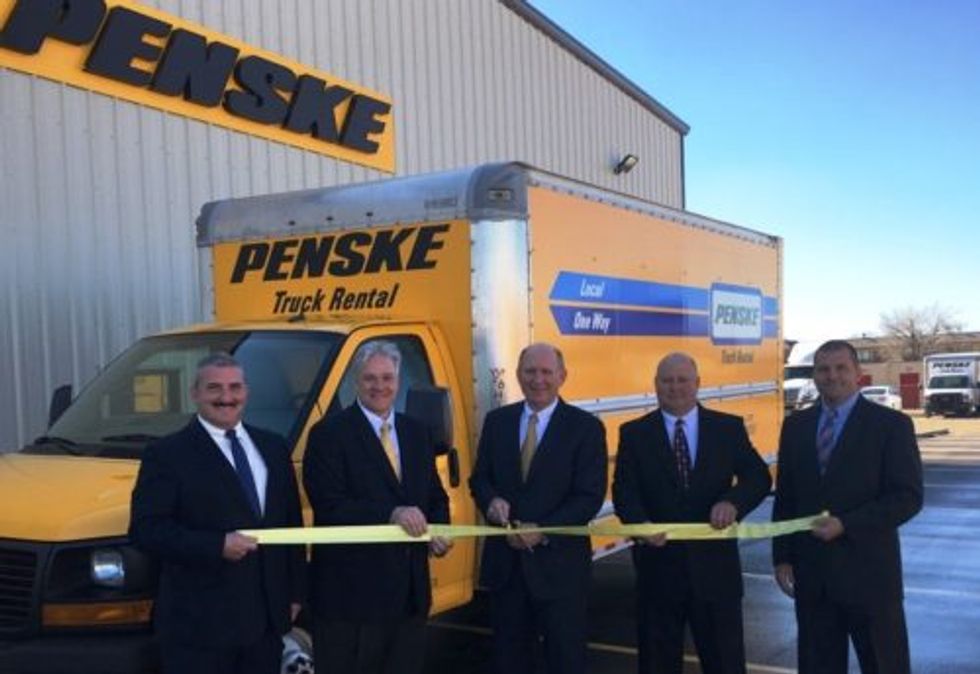 Penske Truck Leasing held a grand opening for a new location in Amarillo, Texas, today. Here is a ribbon-cutting photo. From left are Penske associates: Bryon Weinheimer, assistant district manager; Jed Pilato, area vice president; Terry Scott, senior vice president; Bruce Waller, branch manager; and Tony Williams, district manager.
The building at 2004 S. Bolton Street in Amarillo features two service bays, a truck wash bay and a fuel island including diesel exhaust fluid (DEF) pumps for fast and efficient service. The 9,900-square-foot facility is on a 5.5-acre tract of land.
"We are pleased to expand farther into the northern part of Texas with this state-of-the-art facility in an area that serves as a major hub of trucking activity," said Chip Jensen, senior vice president for Penske's south central region. "Our new Amarillo facility will provide a convenient location for our customers. It is along Interstate 40, a major corridor for trucks traveling from California, Arizona and New Mexico."
To contact the truck rental department, please call 806-731-8790. Hours are Monday through Friday, 8 a.m. to 4:30 p.m.; Saturday from 8 a.m. to noon. The service department phone number is 806-731-8792. Hours are: Monday, 8 a.m. to 4:30 p.m.; Tuesday through Friday, 8 a.m. to 6 p.m.; Saturday 7 a.m. to 3:30 p.m.
By "Move Ahead" Staff