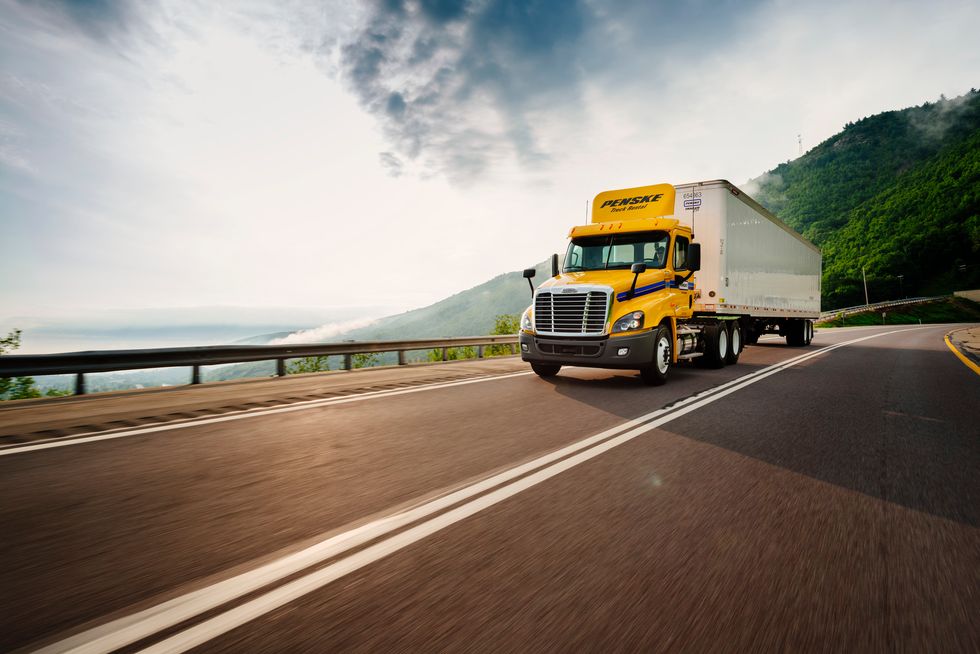 Penske Truck Leasing Moves into Loveland, Colorado
Penske Truck Leasing recently marked the opening of a new state-of-the-art facility in Loveland, Colorado, with a ribbon-cutting ceremony at the new facility. Officially open for business on March 5, 2018, the new location offers full-service truck leasing, consumer and commercial truck rental, contract truck fleet maintenance and connected fleet solutions, a value-added resource to help customers address issues and options related to onboard technology systems (ELDs, telematics, on-board cameras, etc.).
---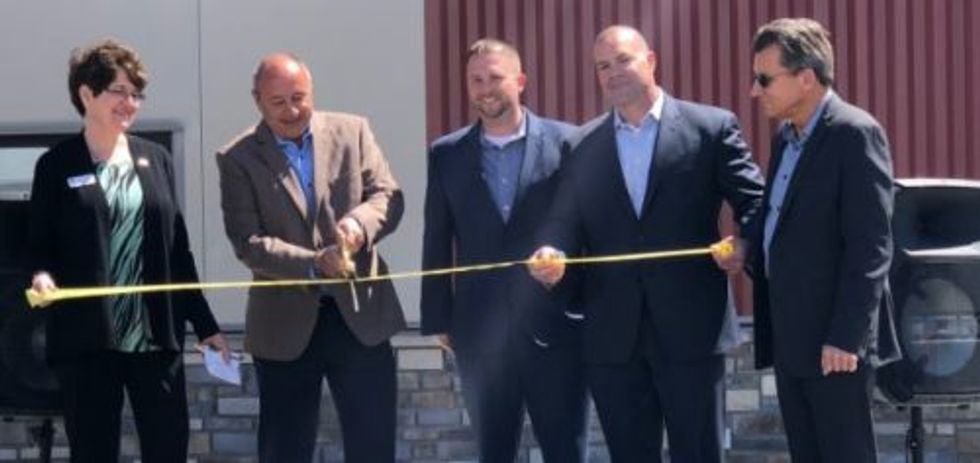 Penske Truck Leasing held a grand opening celebration in Loveland, Colorado. Taking part in a ribbon-cutting ceremony, from left: Loveland Mayor Jacki Marsh; Fred Haddad, Penske Mountain Area Vice President; Andy Miller, Penske Branch Manager; Zach Endicott, Penske District Manager; and Rick Pytlik, Penske Senior Vice President, Western Region.
"This is a new market for Penske and adding this facility positions us to service our existing customers in a state-of-the-art facility and expand our business in Northern Colorado," explained Rick Pytlik, senior vice president for Penske's western region. "We are conveniently located near I-25 and offer easy access to I-80, which supports our customers with routes that take them coast to coast."
Located at 6310 Byrd Drive in Loveland, the building sits on 4 acres and is 9,450-square-feet with two truck bays and one automatic wash bay. Penske currently has 13 employees headquartered in Loveland and has plans to hire for the rental office as well as the maintenance department as business grows in the area. For a list of open positions visit gopenske.com/careers.
To contact the truck rental or maintenance departments, please call 970-278-3179.
By Kim Harmsen