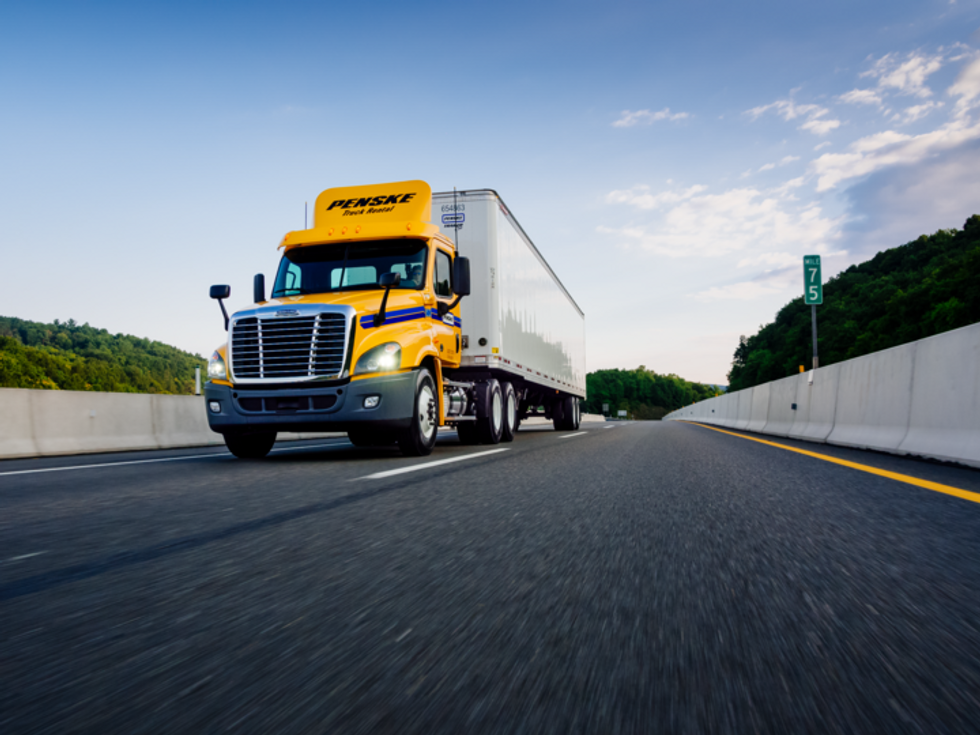 Penske Truck Leasing Forms Onboard Technology Consulting Group
Penske Truck Leasing has established an onboard technology consulting group within its existing operations. The group was created as a value-added service to help Penske's customers to address the proliferation of technology choices and questions fleet operators have about selecting, evaluating, implementing, and using onboard systems. Penske takes a device-neutral approach when helping its customers evaluate on-board systems.
---
"Onboard fleet technology systems and options are changing rapidly," said Art Vallely, executive vice president and COO at Penske Truck Leasing. "Many fleet operators simply cannot keep up with the rate of change. Our goal in creating this expert team is to provide customers with an objective, fact-based view of the various onboard technologies such as telematics, ELDs, in-cab cameras, and other emerging technologies going forward."
Penske Truck Leasing's fleet includes more than 240,000 vehicles across North America and its customers use a variety of onboard systems on these vehicles.
"We have in-depth and road-tested experience with all of the major onboard technology service providers," added Vallely. "We're now bringing this experience together as a value-added service to our customers."
Representatives from Penske Truck Leasing will be available for on-site consulting and to discuss onboard technologies during the National Private Truck Council's (NPTC) Annual Education Management Conference and Exposition held in Cincinnati, April 30 – May 2.
By "Move Ahead" Staff