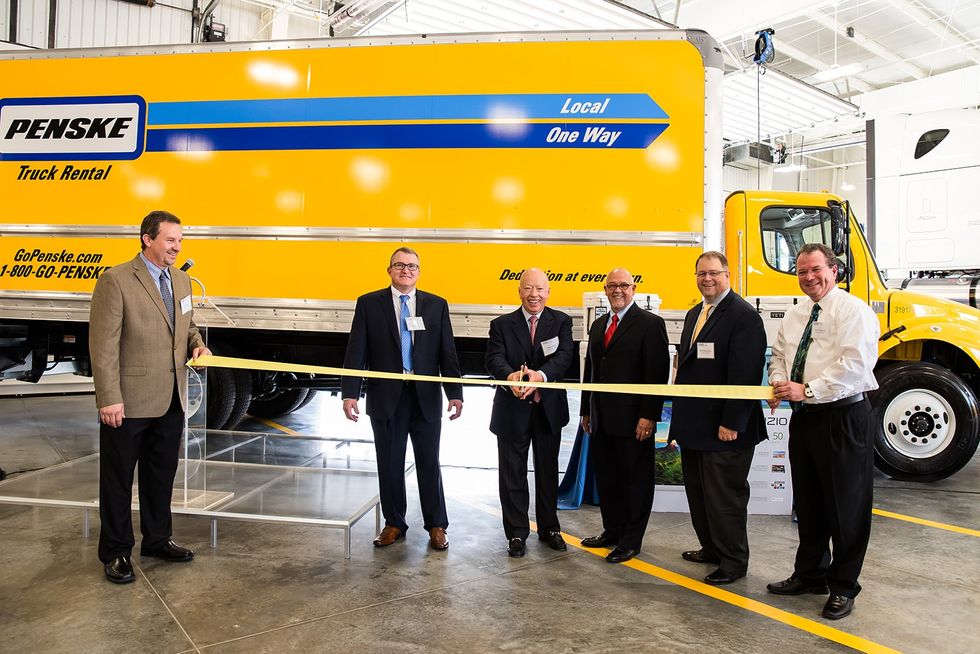 Penske Truck Leasing Expands Into North Houston
North Houston is home to a new Penske Truck Leasing facility offering full-service truck leasing, consumer and commercial truck rental, contract truck fleet maintenance and connected fleet solutions, a value-added resource to help customers address issues and options related to onboard technology systems (ELDs, telematics, on-board cameras, etc.). It's Penske's largest facility in the Houston area.
---
The company hosted a grand opening event, with an estimated crowd of 225. Brian Hard, Penske Truck Leasing president and CEO, spoke of the company's history and its capabilities in the marketplace. Upon thanking the assembled audience he stated: "We wake up every day thinking of how we can do a better job for you."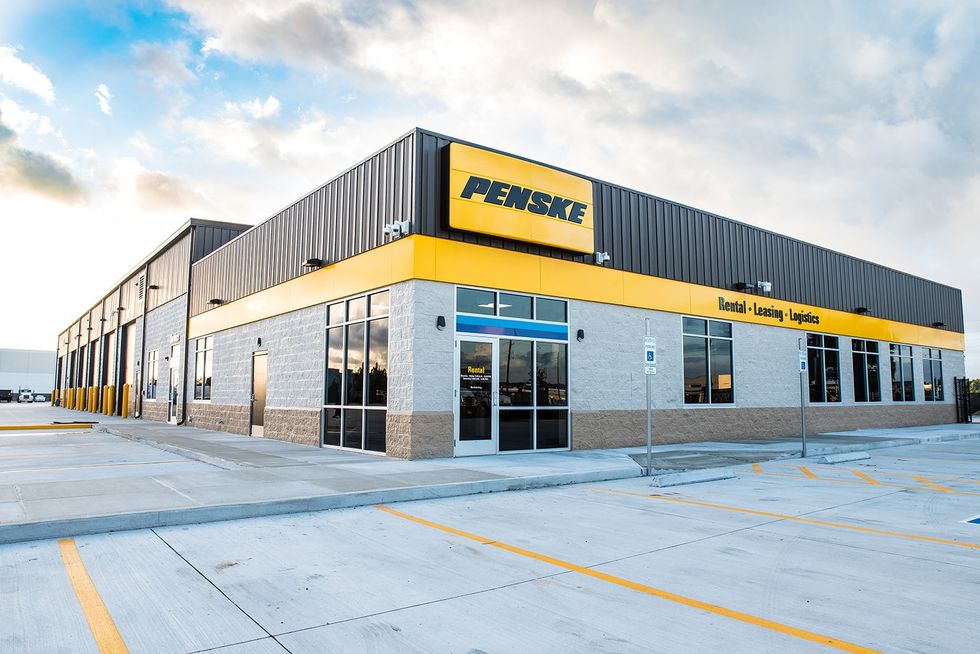 North Houston is home to a new Penske Truck Leasing facility; It's the company's largest in the Houston market.
Conveniently situated off I-45 north of the Beltway, the state-of-the-art building is located at 221 E Airtex Dr. The facility, which is 22,658-square-feet and sits on 9.5 acres, has ten truck bays, an automatic wash bay and a three-lane fuel island.
"The new location offers our Northside commercial and consumer customers easy access to the fast- growing Bush Intercontinental Airport business community and a convenient location for rental and service," explained Chip Jensen, senior vice president for Penske's south central region. "We look forward to serving our existing customers in the area and welcoming new customers to Penske North Houston."
Penske is currently hiring for its rental office as well as the maintenance department, filling new positions created by the expansion. For a list of open positions visit gopenske.com/careers.
Photo caption: Penske Truck Leasing recently opened a new location in Houston. Participating in a ribbon-cutting ceremony, from left are Penske leaders: Jeff Myre, district operations manager; Tom Mulle, district manager; Brian Hard, president and CEO; Chip Jensen, senior vice president of south central region; Keith Brasington, area vice president for gulf states; and Pedro Sagarra, district service manager.
By "Move Ahead" Staff