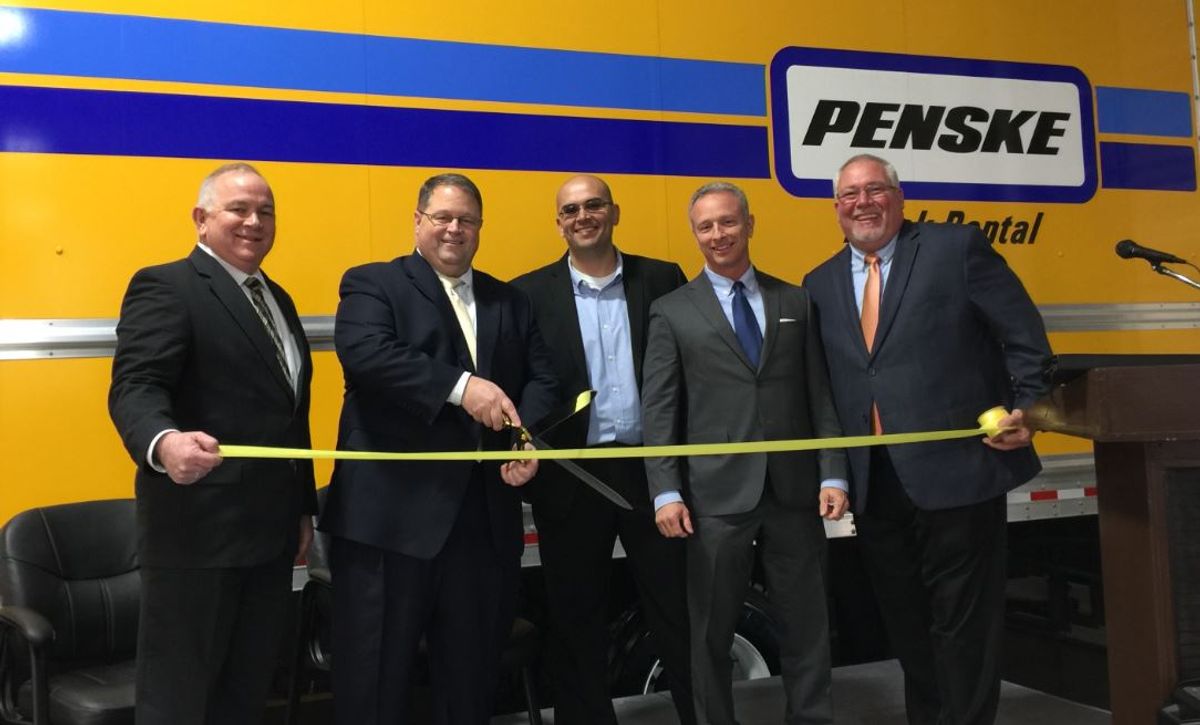 Penske Truck Leasing Expands Facility in Laredo, Texas
Penske Truck Leasing celebrated the opening of its new facility in Laredo, Texas, with a grand opening event. Located at 8401 Killam Industrial Blvd, the new location is situated on 10 acres and offers customers easy access to Interstate 35 and Loop 20.
---
The building will offer full-service truck leasing, consumer and commercial truck rental, contract truck fleet maintenance and Connected Fleet Solutions, a value-added resource to help customers address issues and options related to onboard technology systems (ELDs, telematics, on-board cameras, etc.).
"We've been growing steadily in the region and required a larger space to accommodate our increasing customer base," explained Chip Jensen, senior vice president for Penske's south central region. "Our new location is conveniently located near major highways for our commercial customers and also located close to downtown for our consumer rental customers."
This site contains a 12,000-square-foot office/warehouse building and a 15,000-square-foot maintenance shop with seven service bays and one wash bay.
To contact the truck rental or maintenance departments, please call 956-723-4339.
By "Move Ahead" Staff
Participating in the ribbon-cutting ceremony at the new Penske Truck Leasing location in Laredo, Texas are (from left) Robert Chastain, district manager; Keith Brasington, Gulf States area vice president; Camilo Lopez, district service manager; David Jeffries, lease sales representative; and Lyndon Law, assistant district manager.