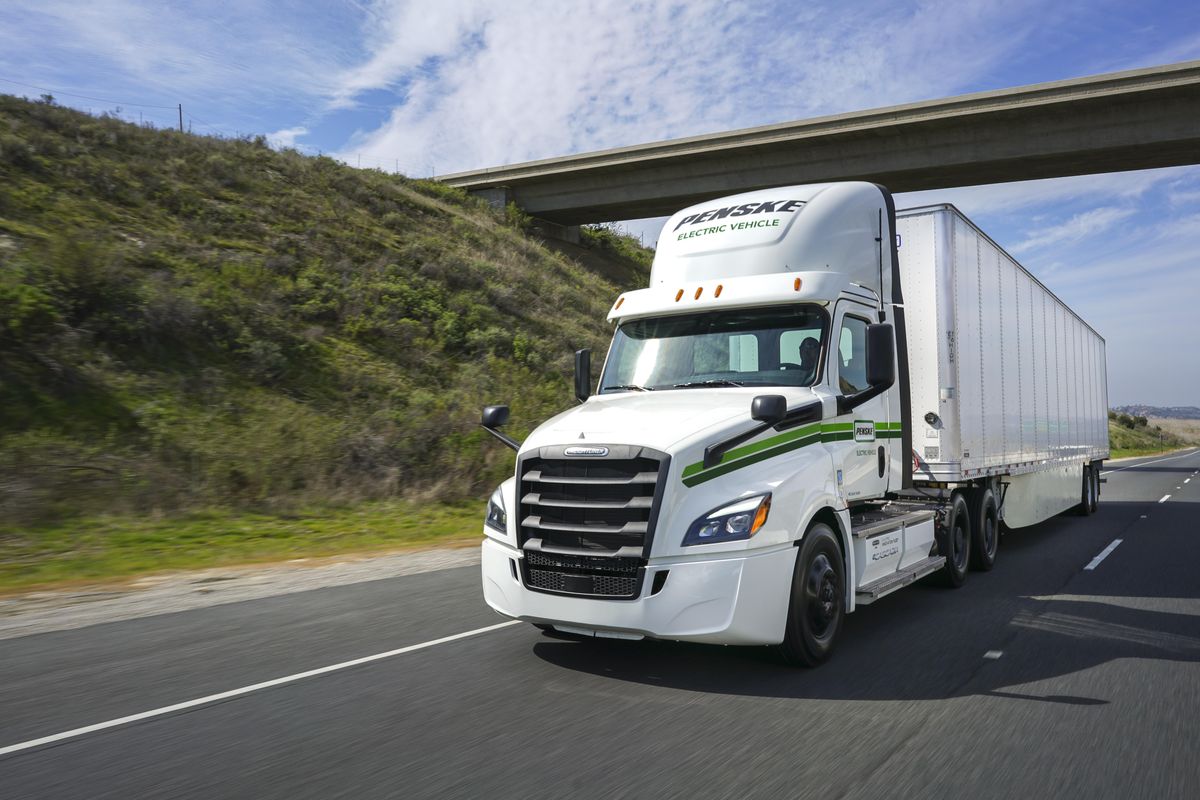 Penske Transportation Solutions to be Featured on EPA SmartWay Freight Matters Webinar
Mike Costanza, Penske's director of environmental services, will take part in the U.S. EPA SmartWay Freight Matters webinar series. Click here to register for the March 16 event, Alternative Fuel Adoption Accelerates: Discussion with Penske and GNA.
---
The series explores freight sustainability, why it matters to the economy and the environment, as well as how companies, organizations and individuals can make a difference.
Joined by Nate Springer, director of market development for Gladstein, Neandross and Associates (GNA), a leading clean transportation firm, Springer will discuss content from GNA's first-ever State of Sustainable Fleets Report.
Costanza will highlight the successes of Penske's work with commercial electric trucks, its own network of electric truck charging stations, and enrolling customers in the SmartWay program.
Penske Transportation Solutions is a State of Sustainable Fleets report sponsor. Click here to access the publication at no cost.
By "Move Ahead" Staff