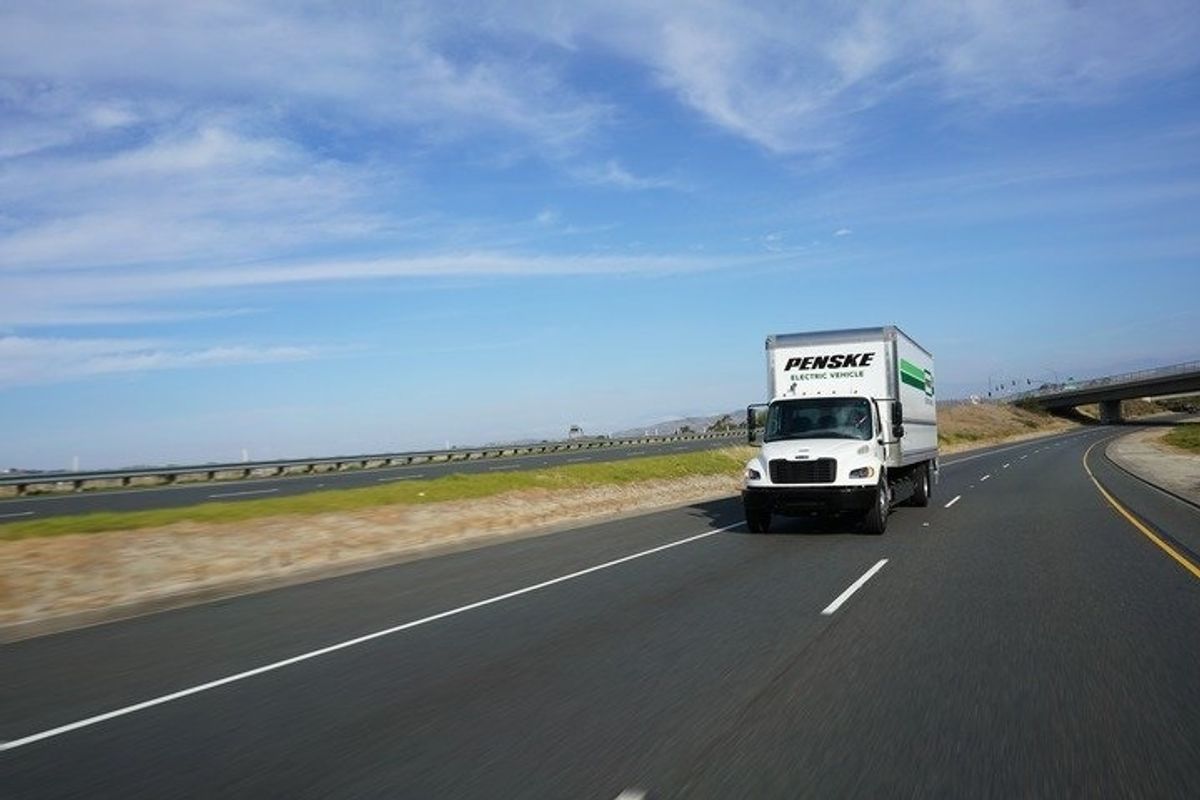 Penske Transportation Solutions Sponsored GNA State of Sustainable Fleets Report is Available
The first-ever State of Sustainable Fleets Report is now available at no cost for download at www.StateofSustainableFleets.com. In addition to support from Penske Transportation Solutions, this new publication has the backing of major corporations like Daimler Trucks North America, Shell Oil Company and Exelon Corporation. California-based clean technology consulting firm Gladstein, Neandross & Associates (GNA) created this groundbreaking new work.
---
"We are very pleased to serve as a sponsor of the inaugural State of Sustainable Fleets Report," stated Drew Cullen, senior vice president of fuels and facility services for Penske Transportation Solutions. "We are here to advise and support our customers in navigating the complexities of operating and managing the latest vehicle technologies as they seek to reach their sustainability goals."
The report will be presented to the general public in two events: A panel discussion later today and a second event on the 13 that is COVID-19 focused. Visit www.StateofSustainableFleets.com to sign up.
The publication offers insights into the current and future adoption of four sustainable fuel and vehicle technologies: natural gas vehicles (NGVs), propane (LPG) vehicles, battery electric vehicles (BEVs) and hydrogen fuel cell electric vehicles (FCEVs).
As fleets adopt these technologies, they are inevitably compared to baseline diesel and gasoline vehicles, which have historically—and will continue to—dominate the commercial fleet market.
This report also summarizes sustainability trends in these baseline technologies that serve as a benchmark for emerging alternative fuel vehicles and advanced technologies.
The debut report finds that while diesel and gasoline vehicles have led the medium- and heavy-duty fleet markets in terms of vehicle and fuel sales for decades, fleets are now testing and purchasing sustainable vehicle technologies in record numbers.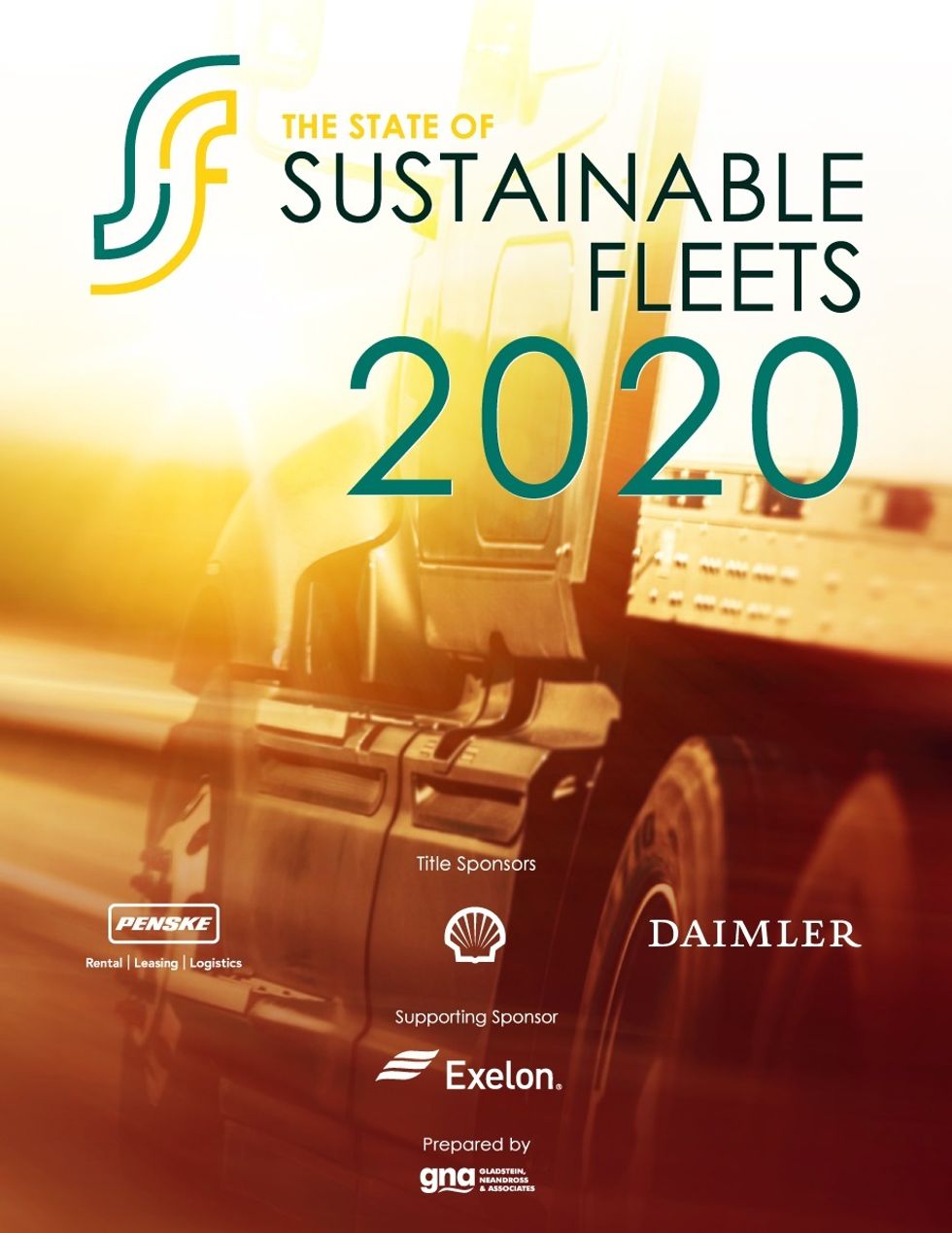 The authors note the industry is experiencing a critical inflection point where alternative fuel vehicle adoption is expanding from the gradual uptake in niche applications seen over the past several decades, to faster and broader adoption within the last few years, supported by four key findings:
Across a broad spectrum of fleets surveyed, approximately 98% expect to increase or continue the same level of use of sustainable vehicle technologies and fuels.
Natural gas, propane, battery electric, and hydrogen fuel cell electric vehicles, the four sustainable vehicle technology platforms covered in the study, are all growing in terms of vehicle sales, fuel sales and investment.
Sustainability is the top motivator for purchasing decisions among early adopter public, private, and even for-hire fleets in deploying clean vehicle technologies. Many U.S. fleets are now transitioning to clean vehicle technologies not just to reduce total cost of ownership but to meet sustainability objectives.
Fleets confirm there is no material performance loss when switching to most renewable fuels— renewablediesel, natural gas, and electricity—and would use more when it is a cost-neutral, drop-in replacement.
Here are the panelists for today's report unveiling virtual event:
Brian Cota, vice president of sales for national accounts for Daimler Trucks North America
Drew Cullen, Penske
Giorgio Delpiano, vice president of fleet solutions for Shell Oil Company
Erik Neandross, chief executive officer for Gladstein, Neandross & Associates (GNA) will moderate the discussion
Representatives from leading fleets will join a follow-up panel, the State of Sustainable Fleets in a COVID-19 World, on Thursday:
Carlton Rose, president of global fleet maintenance and engineering for UPS
James Cade, vice president of fleet services for Ruan Transportation
Darryl Spencer, senior assistant vice president of engineering for Dallas Area Rapid Transit (DART)
Penske's Drew Cullen will moderate the discussion
Through interviews and surveys, the report gathers data from stakeholders who have real-world experience deploying sustainable vehicle technologies, including progressive fleet owners and operators, original equipment manufacturers (OEMs) and infrastructure providers.
The analysis includes public, private, and for-hire fleets, including school, municipal/shuttle, urban delivery, refuse, utility, transit, short-haul and long-haul sectors. It also includes unique insights into vehicle sale trends, anticipated vehicle development timelines, real-world infrastructure and fuel costs and the growing adoption of renewable fuels.
By "Move Ahead" Staff