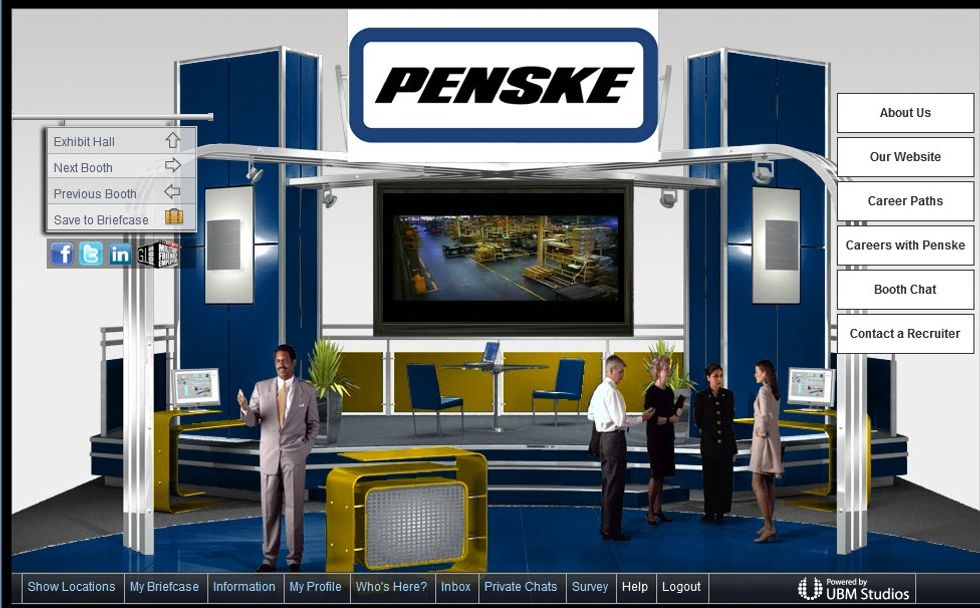 Penske Participating in Milicruit Online May Career Fairs
Penske will participate in two Milicruit online careers fairs during the month of May.Milicruit is a website devoted to pairing U.S. military veterans with prospective employers through online employment fairs.
---
On Monday, May 7, from 1 p.m. to 4 p.m. ET, Penske will take part in Milicruit's online career fair for Military Spouse Appreciation Day. On Wednesday, May 23, also from 1 p.m. to 4 p.m. ET, Penske will be seeking new associates.
Penske human resources staff will host real-time chats with prospective associates for both online fairs.
Currently, Penske is seeking to fill openings across the U.S., for jobs such as technicians/mechanics, vehicle maintenance supervisors/managers, drivers, sales and customer service.
Penske is on the current G.I. Jobs magazine Top 100 Military Friendly Employers ®list, placing 83rd on the overall list, and 10th in the transportation industry.
For more information about open positions, visit Penske's careers page or follow the company on Twitter, @GoPenskeCareers. We offer competitive wages and a wide range of benefits. Penske is an Equal Opportunity Employer.
https://twitter.com/#!/GoPenskeCareers/status/194460627828355072
By Alen Beljin