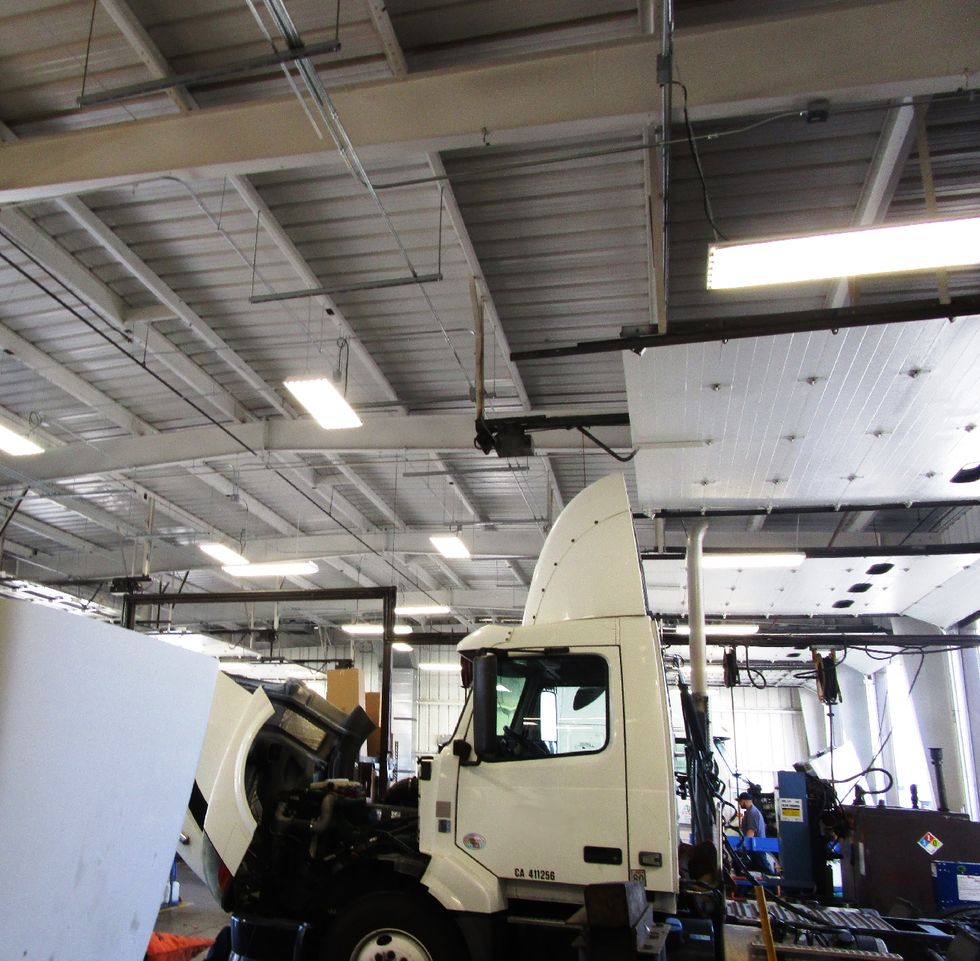 Penske Modifies Two SoCal Locations to Service Natural Gas Trucks
Penske Truck Leasing has completed the first of several grant-related facility modifications to provide maintenance to natural gas vehicles as part of its award from theMobile Source Air Pollution Reduction Review Committee (MSRC) in California.
---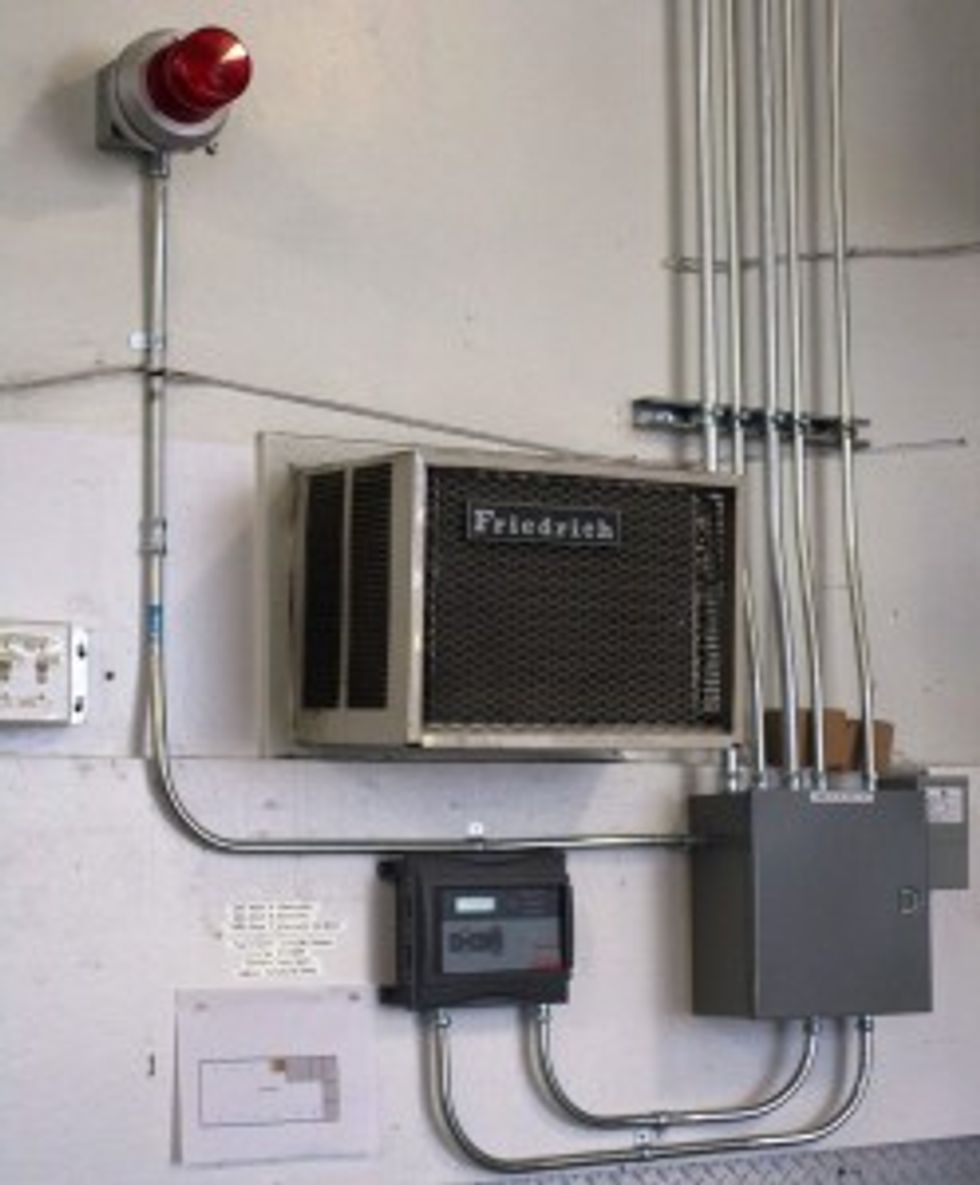 In 2014, the company announced it received $525,000 from MSRC to retrofit several Southern California locations. Penske buildings in Santa Ana and Vernon are now servicing trucks powered by compressed natural gas (CNG) fuel.
As can be seen in photos of the company's Vernon location, the maintenance facility received modifications to electrical circuits within 18 inches of the ceiling (top photo), a methane detection system was installed (right) and a new ventilation system (left) was created.
By Alen Beljin