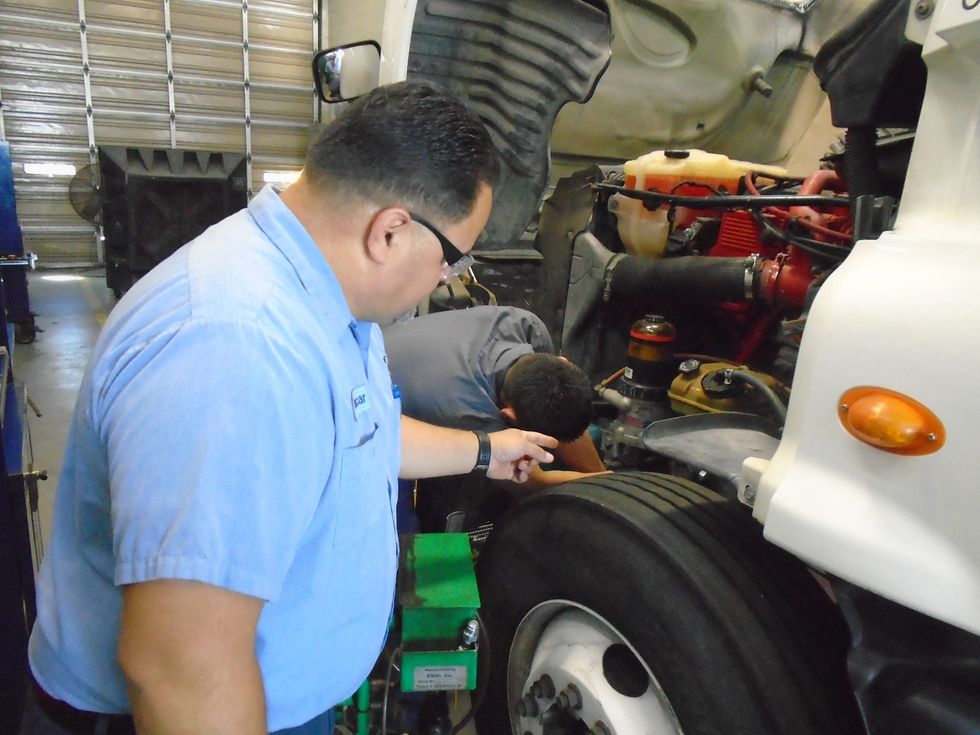 Penske Maintenance Supervisor Promotes Team Atmosphere
Penske values and emphasizes a strong workplace culture.
---
"Hey, great job," says Oscar Rivera, a maintenance supervisor in Penske's southeast region, as he observes one of his technician's repairs.
"A simple 'way to go' can really go a long way with motivating a team," Rivera says. He thanks, praises and supports his team of technicians, knowing that happy associates lead to some of the most productive employees.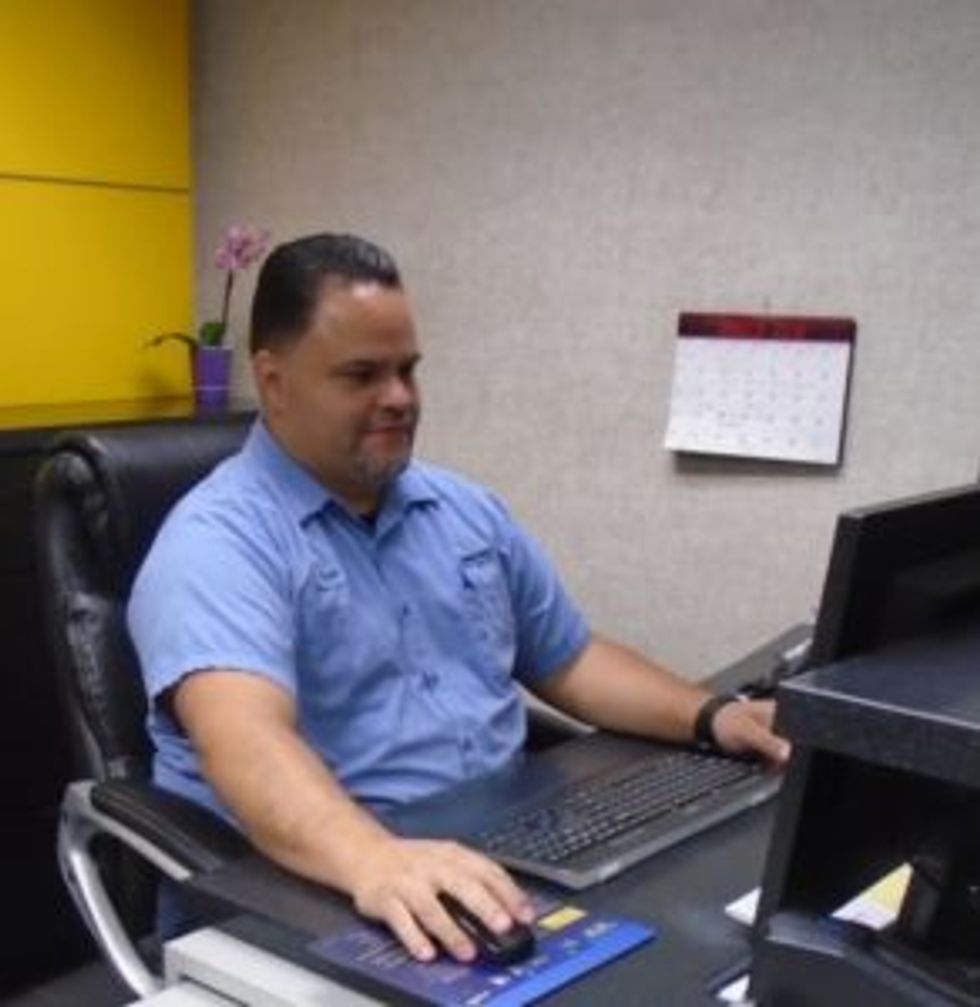 Thinking back to his first day at Penske 16 years ago as an entry-level technician, he remembers how supportive and collaborative his teams were. He recalls the many experienced co-workers who helped train him to get to where he is today. Now, he tries to do the same for new technicians whose shoes he was once in.
"The knowledge I've been able to gain is incredible, and I owe it to the company," Rivera said. "They really support you, and they bring in the right people to help get the job done. This was a great place to work when I arrived here, and I want to keep it that way for the new techs today."
Rivera and his co-workers know how important a strong workplace culture is. But, just how important is it? He stresses that having the right attitude can make all the difference.
"I like to maintain a positive atmosphere at work," Rivera said. "These techs know that I'm here for them if they have any questions or need any help."
This positive atmosphere is vital not just for Rivera's team, but also for customers. Paul Johnson, a district manager at Penske, says that when you have a strong team culture, customers notice.
"For the most part, everything we do – whether it's in our rental facilities or in the shop – is customer-facing," said Johnson. "Customers tell me – that at other companies – they can tell if associates don't get along with each other. They admire what we've been able to do here."
Rivera says he makes an effort every day to show each technician how much he wants him or her to grow professionally. Technicians receive training on the computers and the maintenance equipment. Many of the technicians on Rivera's shift are entry-level associates, so he tries to work closely with them throughout the training process.
"I have meetings with them every day to see how they're doing," Rivera said. "I tell them to help each other out, and that is the best way to learn – as a team. The production flows easier if we all help each other out."
The group also appreciates how much Rivera cares about them on a personal level.
"I'll ask them how they're doing and how their family is," Rivera said. "That stuff is important. We all care about each other."
Johnson recognizes Rivera's efforts and knows just how important a strong workplace culture is at any Penske facility. He feels lucky to have Rivera as one of his maintenance supervisors.
"Our message to our team is to make the workplace what you want it to be," Johnson said. "If you can have a supervisor who can encourage their team and teach them how to have a positive attitude and act professionally, it's fantastic. I wish I had a few Oscars."
Start a career at Penske and see firsthand how much we value a strong workplace culture and a supportive team atmosphere. If you're interested in joining our great team, visit our careers website.
By Chris Abruzzo