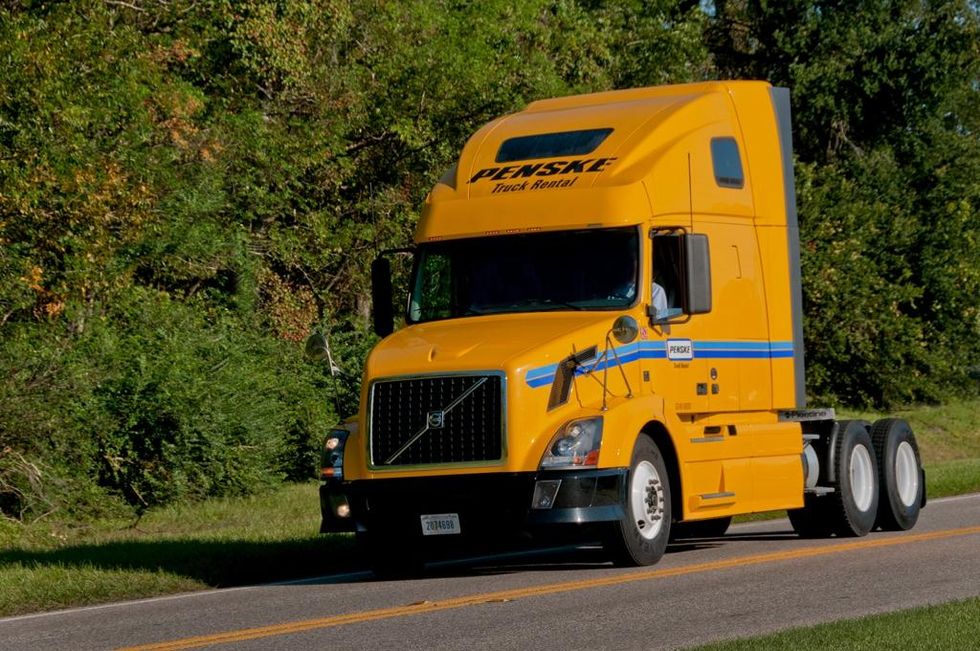 Penske Honored with EPA SmartWay Affiliate Challenge Award
Penske Truck Leasing's environmental stewardship efforts have been recognized by the United States government by being named a 2013 Environmental Protection Agency (EPA) SmartWay Affiliate ChallengeAward winner.
---
"We are proud of our partnership with SmartWay and we're very pleased to win this award," said Drew Cullen, Penske Truck Leasing vice president fuels and telecommunications. "We take pride in assisting our customers with becoming more sustainable while incorporating triple bottom line best practices within our own truck rental, truck leasing and logistics operations.
"Approximately 75 percent of the carriers that Penske Logistics utilizes to transport freight for its customers are SmartWay partners," he explained.
Cullen went on to say that Penske Logistics has realized a 24 percent reduction in CO2 emissions on a grams-per-mile basis and experienced a 16 percent drop in idle hours per truck annually.
As part of the company's field operations, Penske has been refining its solid waste and trash removal program and fine tuning a waste management effort that recycles used oil, oil filters, antifreeze and batteries that are used to maintain a vehicle fleet of 215,000. It has also implemented energy efficient lighting at many of its North America locations.
As one of seven organizations nationwide to win this award, Penske is the only transportation company to receive this honor.
The SmartWay Affiliate Challenge is a national challenge developed by EPA to acknowledge SmartWay Affiliates that have initiated and executed exceptional recruiting, promotional and marketing activities in support of the EPA's goals to reduce truck emissions and improve freight efficiency.
There were several ways that Penske promoted the SmartWay Transport Partnership:
The hosting of educational events for customers via webinars and one-on-one education, strategy and recruiting sessions
Attending and presenting at sustainability conferences and college symposiums
Ongoing recruiting of customers to join SmartWay
Assisting customers with the completion of the program's Truck Carrier FLEET models and helping them to establish Miles Per Gallon (MPG) and emissions benchmarking that correlate with SmartWay Carrier Performance Rankings
Penske Truck Leasing and Penske Truck Rental are both SmartWay affiliate partners. Penske Logistics is both a trucking carrier partner and a logistics partner in the program.
"I commend Penske for promoting sustainable transportation to their members through the SmartWay Transport Partnership," said Christopher Grundler, director of the office of transportation and air quality for the EPA.
"The level of commitment, enthusiasm and creativity demonstrated by this year's honorees are helping us achieve our mutual goals for cleaner air and a more sustainable transportation supply chain," he said.
By "Move Ahead" Staff