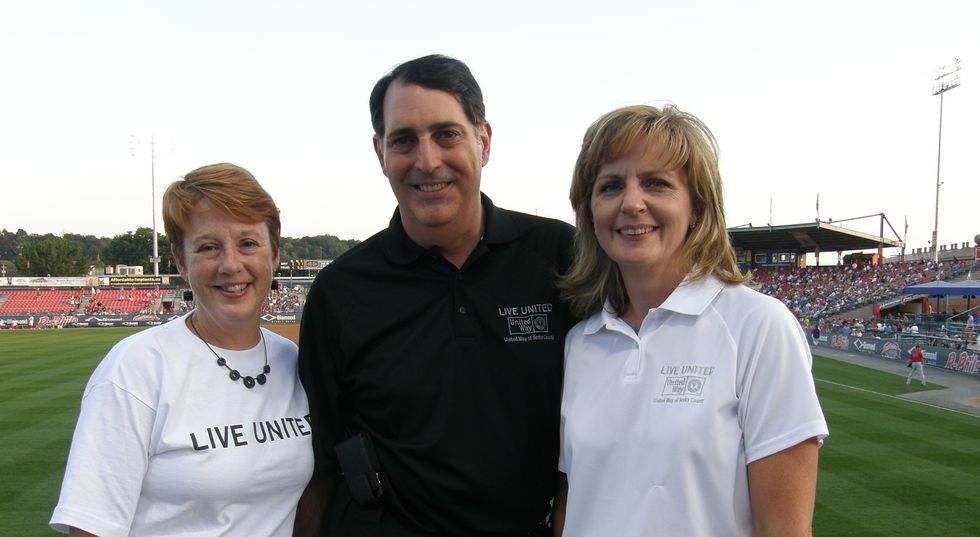 Penske Executive Encourages United Way Support
Mike Duff, Penske Truck Leasing's senior vice president general counsel, and his wife Diane, are serving as co-chairs for the United Way of Berks County fundraising campaign currently underway in Pennsylvania.
---
As Penske's senior attorney, Mike has spent over 20 years at the company's global headquarters in Reading, Pa., managing the company's legal and government affairs activity.
Mike and Diane are on the local United Way's board of directors and they are loyal contributors.
"We're very committed to the great work that the United Way does," said Mike Duff. "We thought that being campaign chairs would be a really good opportunity to give something back to the community and to step up in a very public way on behalf of our community and our Penske associates."
Each year, Penske Truck Leasing and Penske Logistics associates in the greater Reading area combine with the company to contribute to the United Way.
"We're honored to work with Mike and Diane this year," said Tammy White, United Way of Berks County president. "They provide great leadership, energy and dedication in leading the charge to achieve campaign success."
The United Way last week held a kickoff day, where Mike and Diane announced a fundraising goal of $8.95 million dollars at the home of the Reading Phillies, a professional baseball franchise.
The day's events, which included assembling school supplies for underprivileged children and beautifying row homes, were covered in the press locally on WFMZ Channel 69 and in the Reading Eagle newspaper.
"Penske has a respected history of demonstrating a phenomenal commitment to United Way's annual campaign and generously supports our loaned campaign specialist program and participates in year-round volunteer events," stated White.
Mike and Diane have raised two children in Berks County and are strong believers in the power of coming together for a greater cause.
"The United Way was able to teach me that no matter what your level of income is, no matter what your employment status is, or your education level, everyone can make an impact in improving the quality of life here in Berks County," said Diane Duff.
By Alen Beljin
In the photo at right, White and Mike and Diane Duff pose for a picture during a Reading Phillies game.