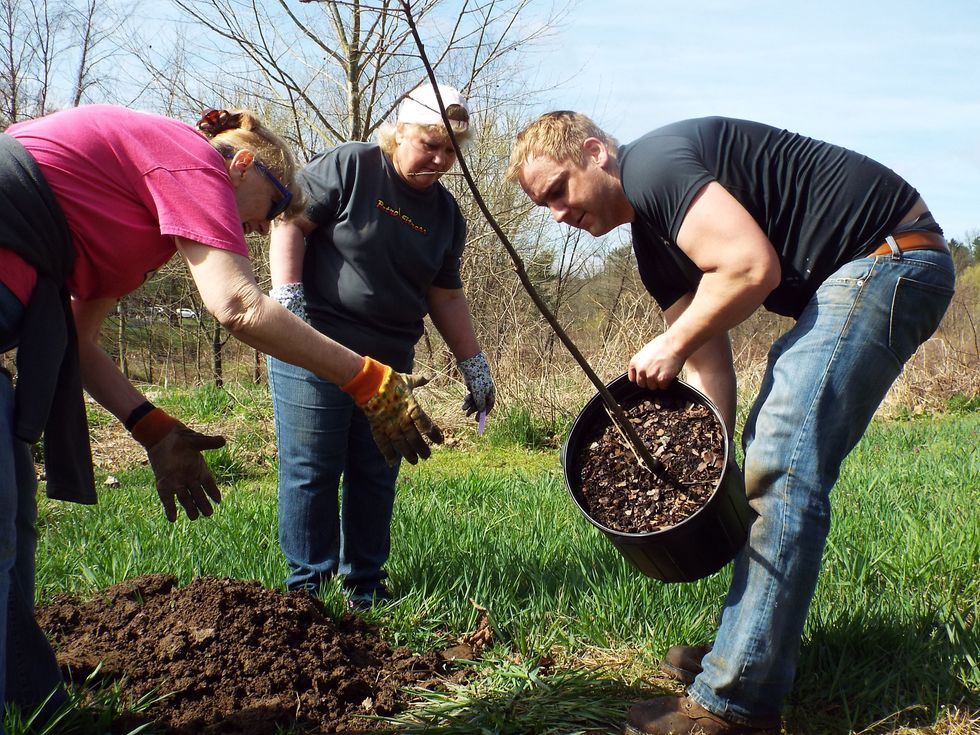 Penske Associates "Leaf" a Legacy of Environmental Stewardship
Trees, among nature's more visible testaments to springtime renewal, are once again beginning to cast a robust silhouette as branches, once ravaged by winter, are beginning to fill with leaves.
---
On a recent Saturday morning. a new generation of trees took root as a group of Penske associates, family and friends planted 65 new trees in Angelica Creek Park in suburban Reading, Pennsylvania.
Tree-planting events like these, as well as preserving existing trees, are vital to sustaining the earth's tree population.
"With the critical need to deal with climate issues including atmospheric warming and carbon release into the atmosphere, it is more important than ever that all communities do their part to plant trees and to protect existing forests," said Larry Lloyd, a senior ecologist with Berks Nature.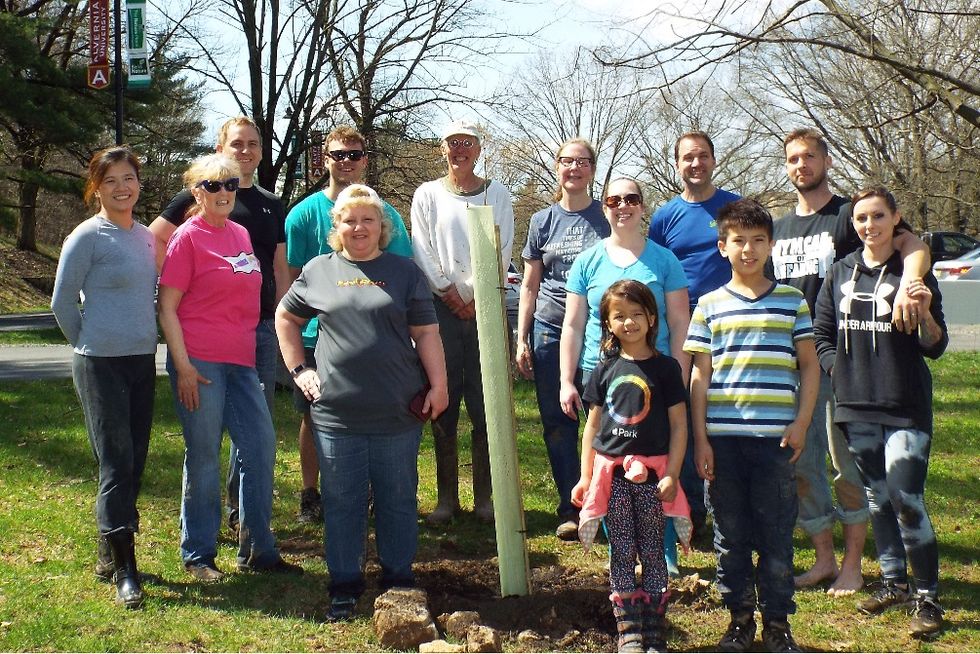 The tree-planting event was a joint venture between SAARA (Social Activities for the Associates of the Reading Area), Penske's Environmental Services department and Berks Nature.
"Those 65 trees we planted, onward for the next 10 years, will sequester five metric tons of carbon dioxide from the environment," said Christopher Hawk, senior environmental compliance engineer with Penske's Environmental Services department.
Environmental Impact
More than offering shade from the heat of the day, trees also play a significant environmental role, absorbing carbon dioxide and saturating the air we breathe with life-sustaining oxygen.
"Trees provide multiple life-giving environmental services. Trees store rainwater, which feeds our streams and acts as water reservoirs, slow down stormwater which filters pollutants and reduces run-off and flooding of streams," Lloyd said.
"Trees shade and cool the land surfaces for air temperature moderation. They shade water surfaces, which keeps water cooler, and cooler water holds more oxygen for more abundant aquatic life," he said.
The trees included varieties native to southeastern Pennsylvania.
"The native tree species we planted are matched to the conditions in which they thrive. Some trees like wet conditions and some well-drained," Lloyd said. "By matching the trees species to the conditions, a better survival rate is possible."
Driving Environmental Stewardship
The tree-planting event was an example of environmental stewardship, which is central to Penske's role as a good corporate citizen - spearheading events where associates can give back to the community.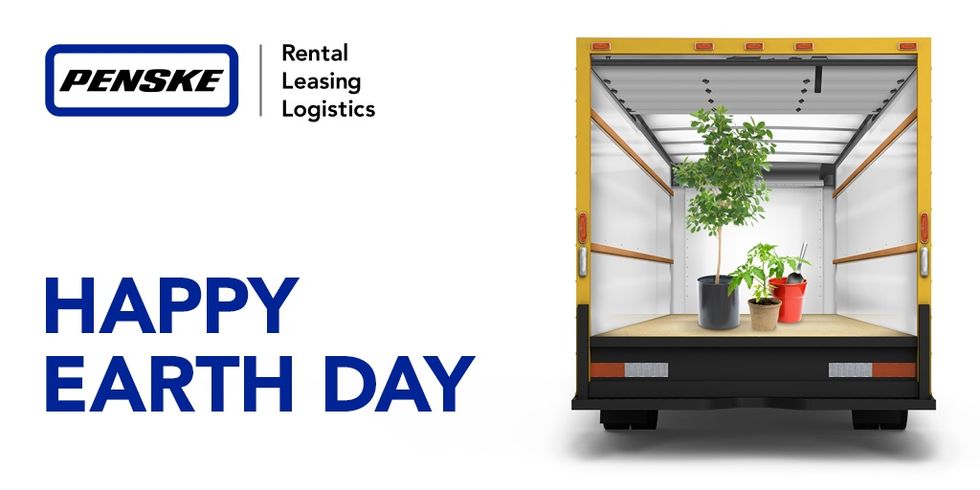 "Our main area of focus from a sustainability standpoint is waste reduction and emissions reduction. Those are areas where our industry has the most impact on the environment," Hawk said.
Cleanup activities at locations such as Reading's Pagoda have helped with waste reduction.
"The more waste we get out of the environment, and the more waste we divert from landfills and recycle, is all part of the waste reduction initiative," Hawk said.
Associate engagement and community service is a key component of this sustainability effort.
"There are a lot of people who have good hearts," Hawk said. "You see people promoting various initiatives of giving back and community service. There are always people willing to do their part."
Giving back to the environment was a key motivator for Peggy Follmer, a telecommunications specialist, to join the tree-planting event. She teamed up with Rita Trupp, environmental records coordinator, and Kathy Schultz, workers' compensation manager, to tackle a series of plantings.
"I enjoyed learning the correct way to plant a tree," Follmer said. "I also enjoyed working outside and working with my son, Taylor, and friends, and Penske associates. It was fun getting all muddy."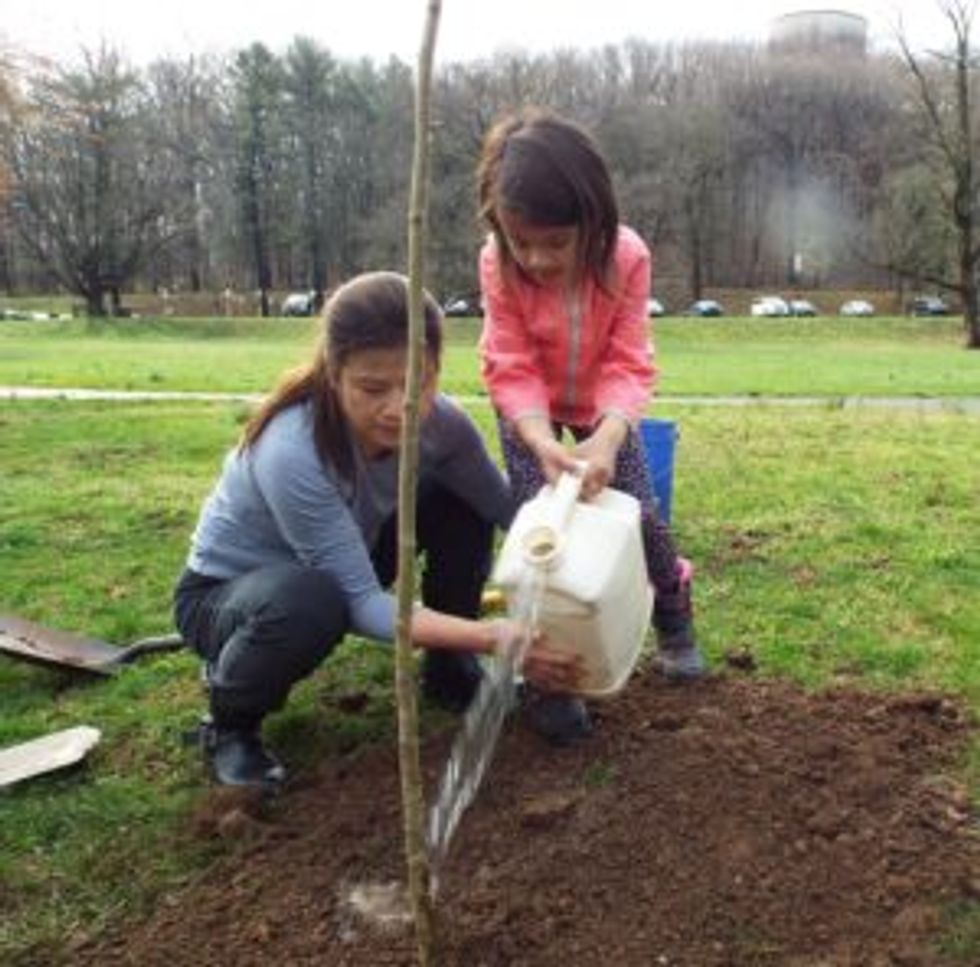 The Tibbetts made the tree-planting activity a family affair.
Mary Tibbetts, fuel settlement and delivery manager, brought her husband and children, 10-year-old Ethan and 6-year-old Peyton, along with to the event.
"Our favorite experience, after the trees were planted, was when the kids were sitting on the big rocks, dipping their feet in the stream to wash off the mud," Tibbetts said. "Everyone was content being outdoors and enjoying nature."
"Volunteering and community engagement are critical components of our family life," Tibbetts said. We hope our kids stay empowered and engaged, and they learn that even at their age they can make a difference."
By Bernie Mixon