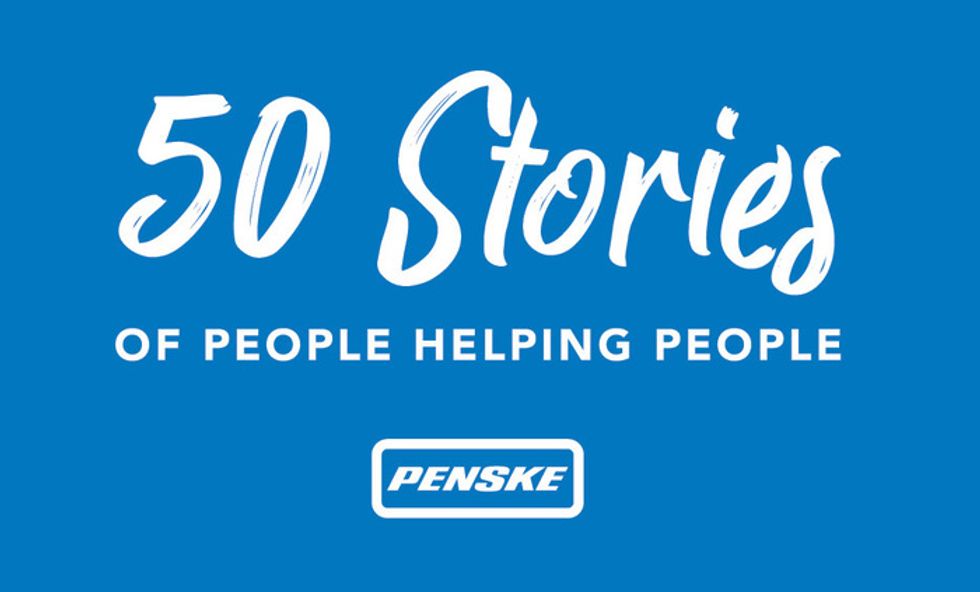 Penske Associate Serves Up Breakfast to Folks in Need in Austin, Texas
Editor's note: This story is part of our "50 Stories of People Helping People" series. As we celebrate Penske's 50th anniversary in 2019, we are spotlighting associates every Friday who are making a difference in their communities.
---
They say breakfast is the most important meal of the day. But unfortunately, a number of people around the country don't always know when their next meal will be.
Knowing this, Penske associate Sabrina Einsla decided to do something that could help feed people struggling with homelessness in her Austin, Texas, community.
Every fourth Saturday of the month, Einsla wakes up at 4 a.m. to prepare more than 200 breakfast tacos with her wife, friends and neighbors. Each taco has eggs, onions, potatoes, beef tips and cheese and is wrapped in a warm tortilla, then covered with foil. When they finish, they drive downtown and hand out the tacos in a spot where ministries and church groups are handing out other items – feeding anywhere from 100 to 180 people.
However, Einsla's monthly act of kindness has an interesting backstory as to how she got started.
In August 2018, Einsla was among a large group planning to participate in an autism walk to show support for their friend's daughter with autism. Einsla and her wife had offered to pack lunches for everyone for after the walk, waking up hours before sunrise to prepare them. Right as they finished making the sandwiches, they received news that the event was cancelled due to rain.
"We were just sitting there thinking what we're going to do with all of the sandwiches," said Einsla with a laugh. "There was no way I was going to eat 87 sandwiches in a day or two. So, we had to come up with a plan."
The two of them decided to drive to a spot in downtown Austin where they figured they could hand out the lunches to people who were homeless and looking for a nice prepared meal. When they arrived, they noticed other groups passing out hygiene products, blankets, clothes and other donations.
"We asked volunteers from a ministry that was there if they minded if we passed out these lunches too, and they said we were like a blessing in disguise, because they had no food to hand out this weekend," said Einsla. "It was almost meant to be in a way that we showed up and were stuck with all of these packed lunches."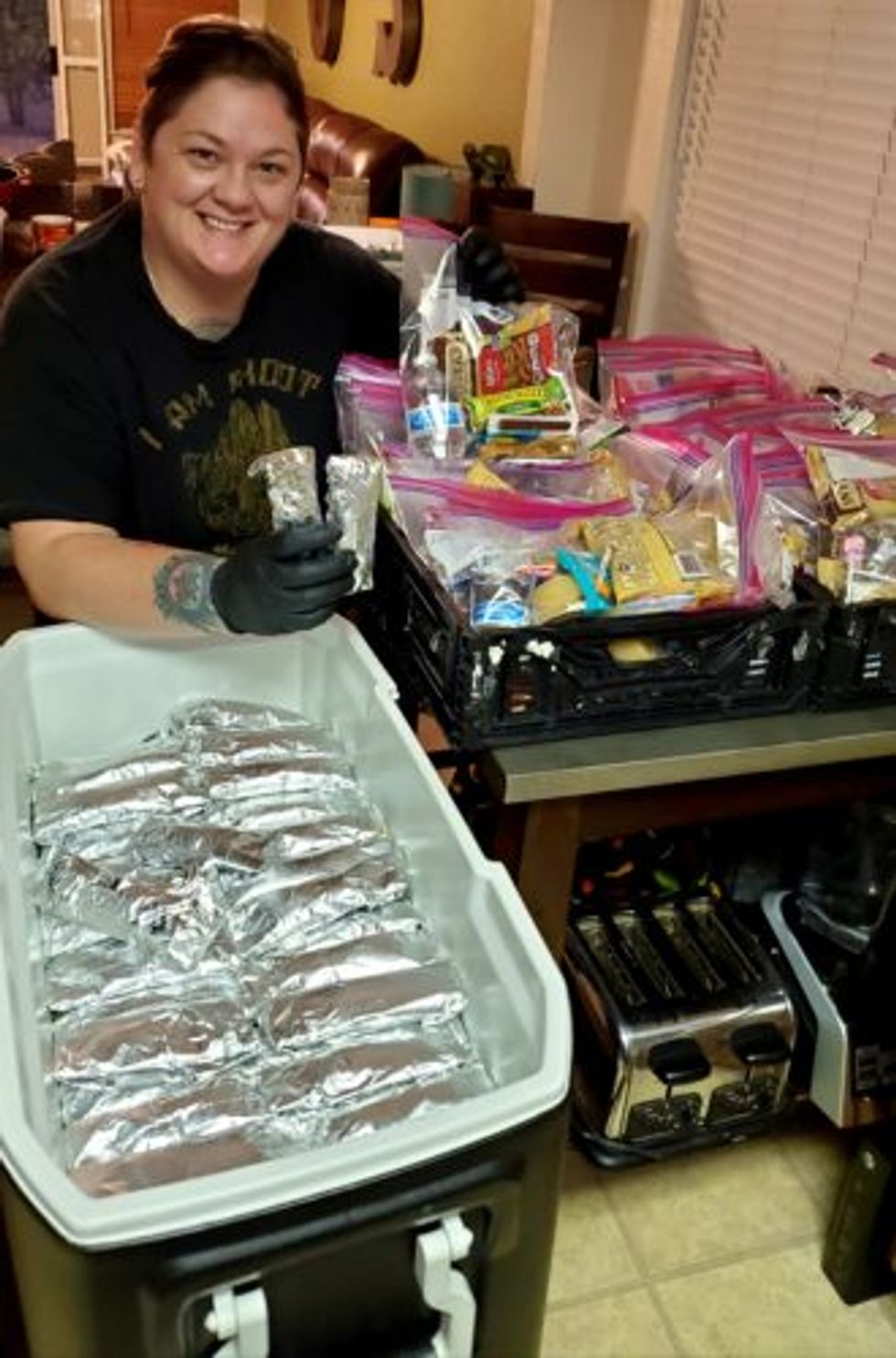 After the day was over, she knew she had to do it again – she wanted to do it again. So, she and her wife, along with help from their friends, decided to return to the same spot downtown to hand out breakfast tacos. More than one year later, Einsla (pictured left) and her family and friends gather at 4 a.m. once a month and form an assembly line making them.
"We make around 240 breakfast tacos," she said. "We've gotten pretty good and efficient at making them over time. It used to take us around four hours to make that many; now we're down to under two hours."
Her team calls themselves Kadence's Taco Krew – named after their friend's daughter Kadence whom they had planned to walk for in the autism walk.
"I enjoy doing this. It's very humbling and keeps me grounded," Einsla said. "I'm very thankful for everything I have: my job, my house, my life and everything in it. We can't change the world, but we can change the world for a couple people. This is our way of giving back."
In addition to breakfast tacos, Einsla and her team assemble care packages stocked with protein bars, applesauce, tissues, socks and other things to distribute. She hopes to one day turn Kadence's Taco Krew into a nonprofit, serving not just breakfast, but as a source for people to come to for assistance with counseling and housing.
By Chris Abruzzo