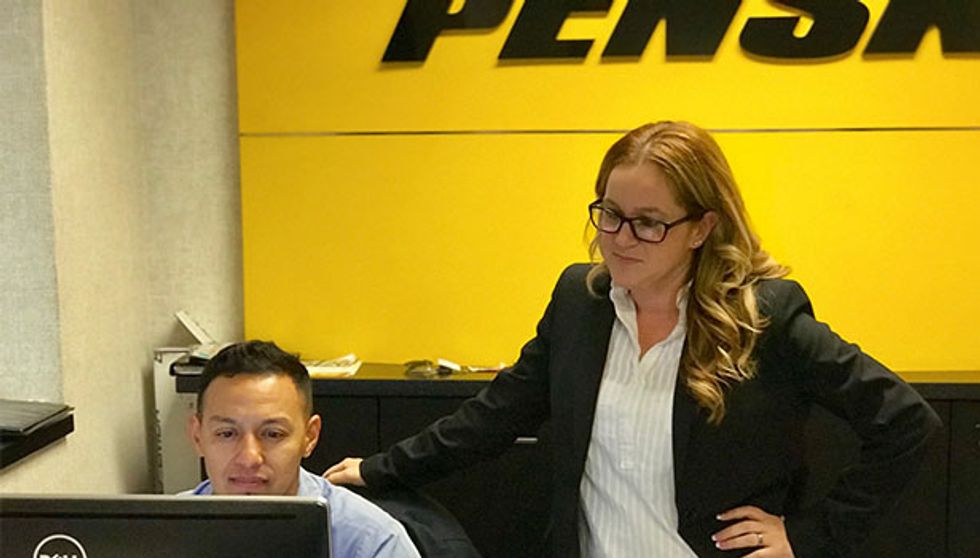 Penske Associate Credits Management Trainee Program for Her Impressive Career
As an ambitious 22-year-old with two bachelor's degrees from California State University, Long Beach, Christina Darlak was ready to take on the real world. With an already impressive resume filled with her internship experience, Darlak felt prepared but was facing one dilemma – she didn't have a job lined up after graduation.
---
Often described by her peers as being the hardest working person in the room, Darlak was hoping to find a job that would tie together her two passions: sales and helping others.
As she was applying for jobs, she came across Penske's Sales and Operations Management Trainee Program (MT program) in her search and was instantly intrigued by what the program had to offer.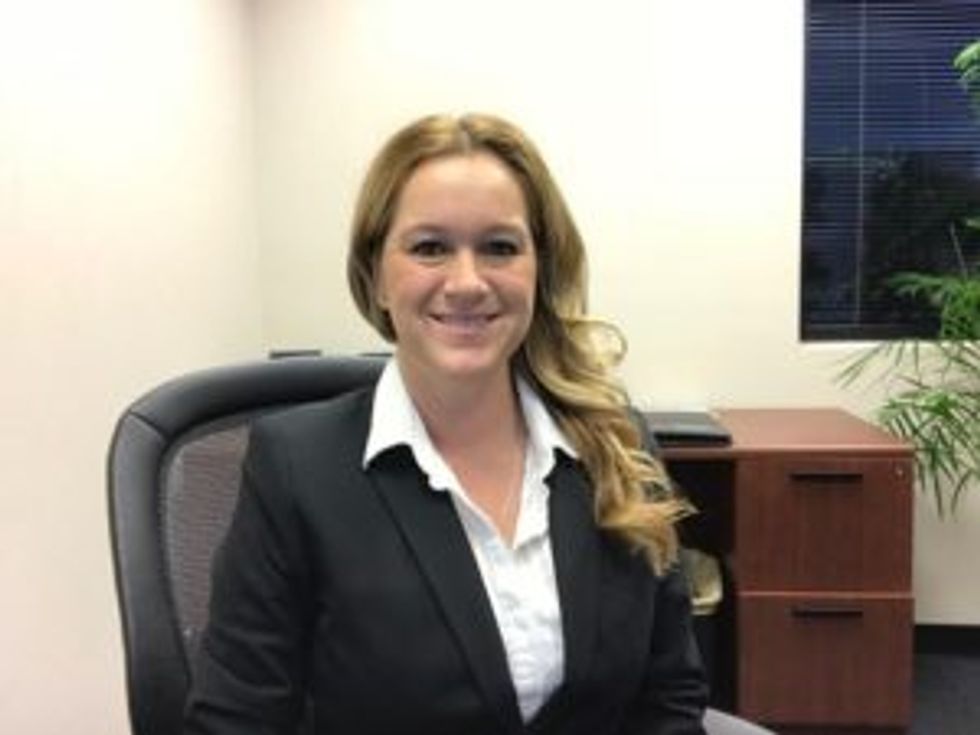 "The mentorship and customer-facing experience I was exposed to as a young professional was incredible," recalls Darlak of her early days as an MT 16 years ago. "I couldn't have gotten to where I am now without that program."
Fast forward to today, a couple of months into her new role as a national account manager at Penske in southern California, Darlak has settled in nicely doing what she enjoys most: interacting with customers on a regular basis – a role she was able to improve upon since the start of her career.
Since working as an MT, Darlak has worn many different hats at Penske. She worked as an assistant rental manager, district rental manager, branch manager and district financial manager. She looks back on her accomplished career and sees many teaching moments and positive memories. However, what stands out to her the most are the perseverance and hard work she's shown along the way – all stemming from her time as an MT.
Working Hard, not Hardly Working
From the start, Darlak's co-workers could see her eagerness and positive attitude shine through the workplace and soon realized that it lasted long past business hours.
"I had this mindset that I was going to continue to work hard no matter what my position was," she said. "Since I was an MT, I was always like that. That's my message for young professionals: work hard and persevere."
Her managers and co-workers noticed her incredible work ethic and willingness to learn, and it proved to help her in ways throughout her career.
As she quickly moved up the ranks, she took the time to learn how each position supported other departments. Darlak says she was always setting goals for herself.
"After I worked as a branch manager for a couple of years, I thought the next step was being a district manager," she said.
As it turned out, becoming a district manager was not in the cards at that time for Darlak. Although disappointed, she did not get down on herself, kept working hard and remained dedicated to excellence.
"When it comes time for a promotion or a new role, I feel like the leadership here has a good grasp on who's ready and who's not. So, I stayed focused and continued to perform well in my current role."
As her career took different turns, later becoming a district financial manager, Darlak saw that she was gaining a lot of valuable experience and shaping a well-rounded career. She had developed a unique skillset because of her versatile professional background and established a stronger understanding of the rental and leasing sides of the business. It was then that she realized her career options were wide open.
"All of my roles have helped me in some capacity throughout my Penske journey," Darlak said. "It's been so valuable. I couldn't be happier with where my career has taken me, as winding as the road has been. But, I never forget how I got here."
A Rewarding Career from the Start
There's no doubt that Darlak has put together an impressive resume at Penske, but she points to Penske's MT program – where her career began – as being the instrumental building block that got her to where she is today.
"The program exposed me to many things, both at Penske and in this industry," she said. "It taught me how to be a better multitasker, and I developed into a stronger worker because of that. It was a great program at the time, and it is a great program today."
Today, she finds time to meet with current MTs and mentor them. Having others help her was vital to her professional growth, she admits.
"People are people, and building relationships with customers and co-workers is important," she said. "I love dealing with people, and I've always taken it upon myself to mentor others. I want them to know they have someone to talk to and have support. I think that's one of the nice things about the program."
Darlak acknowledges that hard work, mentorship and perseverance are some of the ingredients to having success anywhere you go. When life doesn't go according to plan, she keeps her head up and encourages others to do the same.
"Throughout your career, it's vital that you see the benefits in everything," Darlak said. "Every new role has its upsides and challenges, and that happens with change. There's an adjustment period, and you'll need to learn the ropes."
As accomplished as Darlak's career has been, she doesn't look back as much as she continues to push forward. She recently earned her Certified Transportation Professional designation and really enjoys working with customers. She enjoys working as a national account manager and finds it rewarding.
But, what's her ultimate goal?
"Enjoy everything I do," Darlak says with a smile. "I've enjoyed every role I've served. I love where I work. As far as what future positions are in store for me, I want to focus on succeeding in this position before I move on to a new one. Wherever that next step is, I know that it's the skills I harnessed from the MT program that helped get me there."
You, too, can have a rewarding career like Christina. Learn more about Penske's Sales and Operations Management Trainee Program and apply today.
By Chris Abruzzo