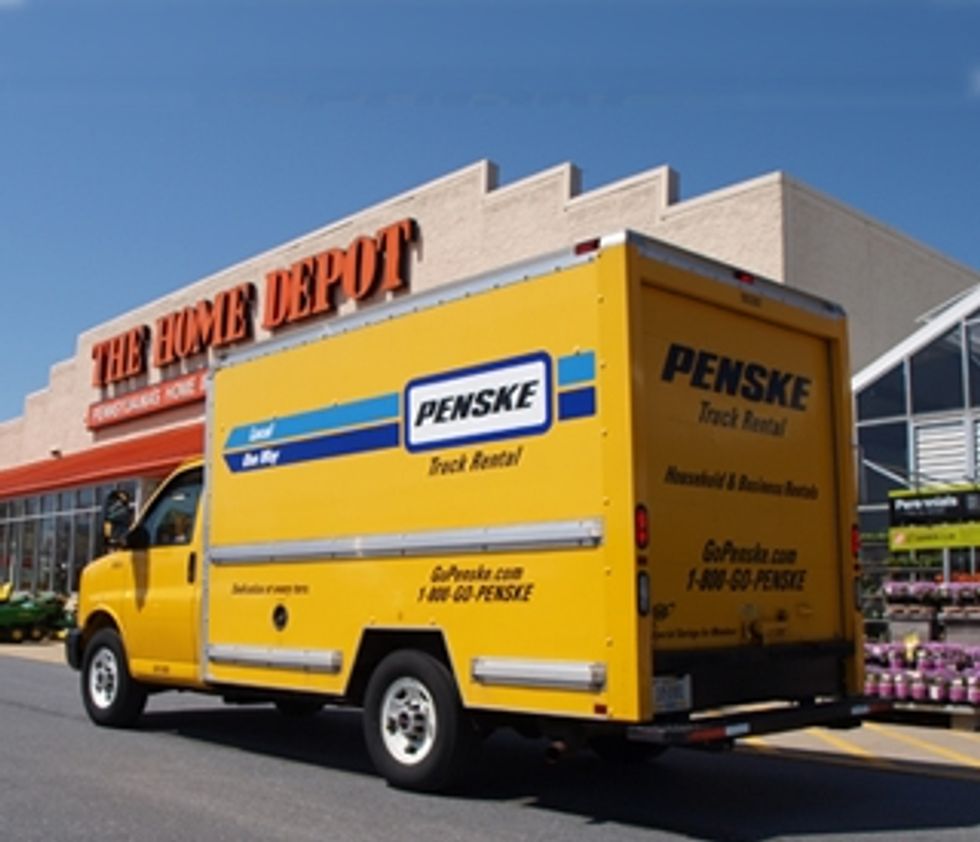 Penske and The Home Depot Expand Truck Rental Pilot Program
As reported earlier this evening by The Wall Street Journal, Penske Truck Rental and The Home Depot confirmed they intend to expand their existing truck rental pilot program that started last year.
---
Presently, 19 Home Depot stores are offering Penske's rental trucks in the pilot. Those stores are in Miami, Fla., Richmond, Va., and Atlanta, Ga. The plan is to expand the pilot program to 400 U.S. stores by this fall for further evaluation by both companies.
By working together, the companies hope to offer do-it-yourself (DIY) consumers something truly unique – convenient locations for truck rentals and all the related home products they'll need before, during and after their moves.
The pilot program enables DIY consumers to pick up and drop off Penske's moving trucks at participating Home Depot locations as well as locations within Penske's existing network of truck rental agents and its company-operated locations.
Penske still handles advanced truck rental reservations online at http://www.pensketruckrental.com/ and from its central reservations call center but consumers would now also have the option to rent Penske's trucks or make reservations in-person at Home Depot's in-store Tool Rental Centers or Customer Service desks at the participating locations.
Penske Truck Rental and The Home Depot will jointly announce their new markets prior to entry. The Home Depot is the world's largest home improvement specialty retailer and the fourth largest retailer in the United States.
By Randy Ryerson