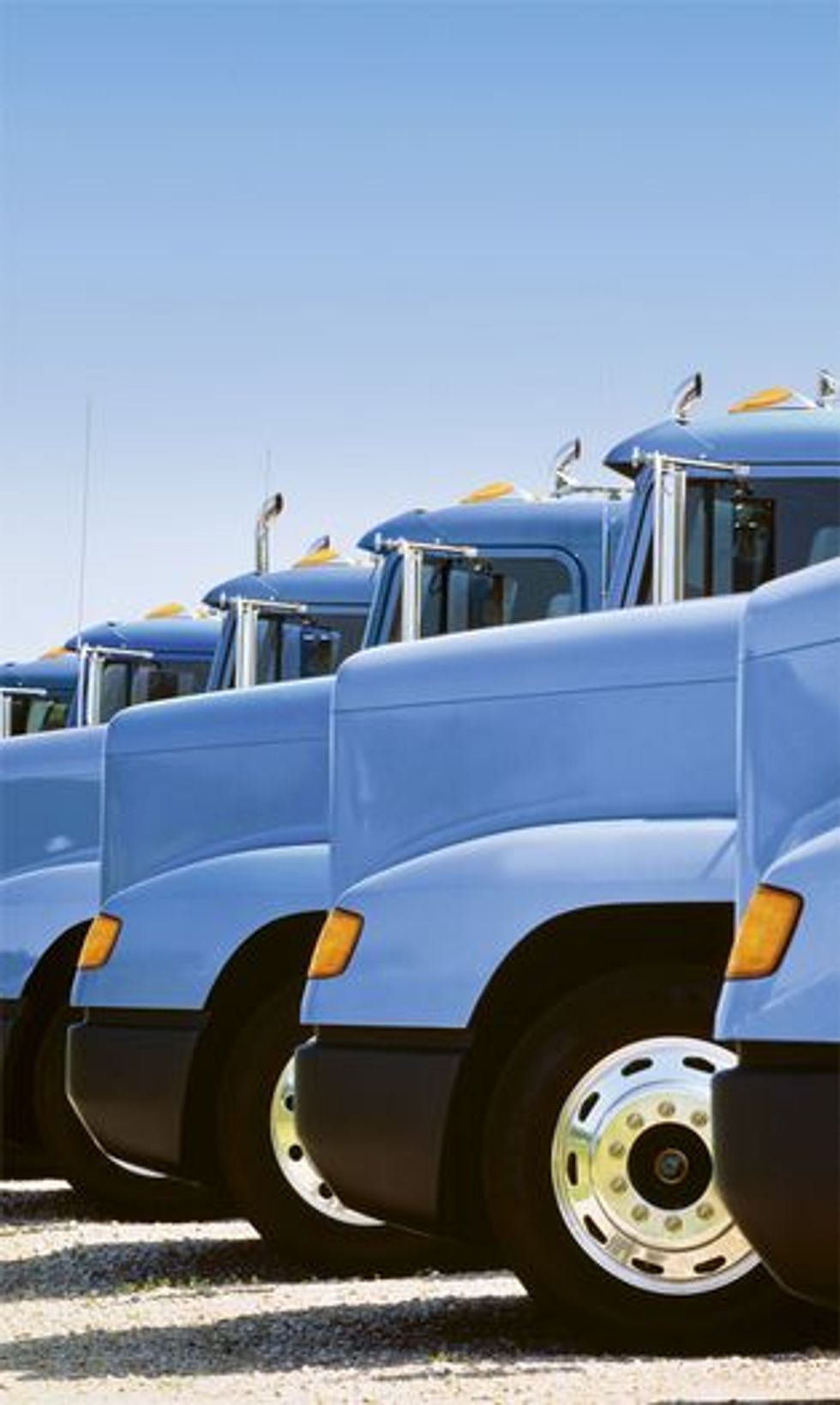 NPTC Survey: Private Fleets Focus on Customer Service, Outbound Freight
Private fleets constitute a $300 billion-a-year business and operate more than three out of the four million medium and heavy-dutycommercial trucks on the road. They travel more than 50 percent of all truck miles and represent the largest sector of the trucking industry.
---
Companies rely on private fleets for a variety of reasons, but the most recent survey by the National Private Truck Council (NPTC) shows that customer service and increased efficiency top the list.
In the annual survey in which NPTC asks why companies operate a private fleet, 88 percent of respondents reported the primary reason is because it provides better customer service to key customers than is available using alternative transportation solutions—a two percent increase compared to last year.
Cost is also an important factor with 32 percent of respondents saying their private fleet provided a more cost-efficient means of transportation—an eight percent increase over last year.
Gary F. Petty, president of NPTC, noted, "In order to get the customer service, you have to be able to manage costs and you have to be able to have the capacity available at the right price when the customer needs the product."
Respondents could provide more than one answer, so responses total more than 100 percent. Other reasons include flexibility and supply chain management solutions.
The types of hauls private carriers handle vary. However, outbound freight movements continue to account for the majority of private fleet freight movements, with private fleets handling nearly twice as much outbound freight as inbound freight.
NPTC said that is driven by the fact that in-house private fleets handle finished products with a greater degree of care, pride and attention to detail than what is available in the for-hire market.
On the inbound side of the business, 62.5 percent of the respondents said they handle inbound traffic. When they do, they haul an average of 40 percent of the freight with the rest being comprised of a combination of for-hire and dedicated carriers. The average length of haul for these moves is 270 miles with 1.3 stops.
Private fleets provide this service out of numerous locations, with 69 percent of the respondents operating out of multiple locations. The average private fleet in the survey operates 15 different locations.
Please visit PenskeTruckLeasing.com for full-service lease options, and Penske Logistics for dedicated transportation solutions.
By "Move Ahead" Staff