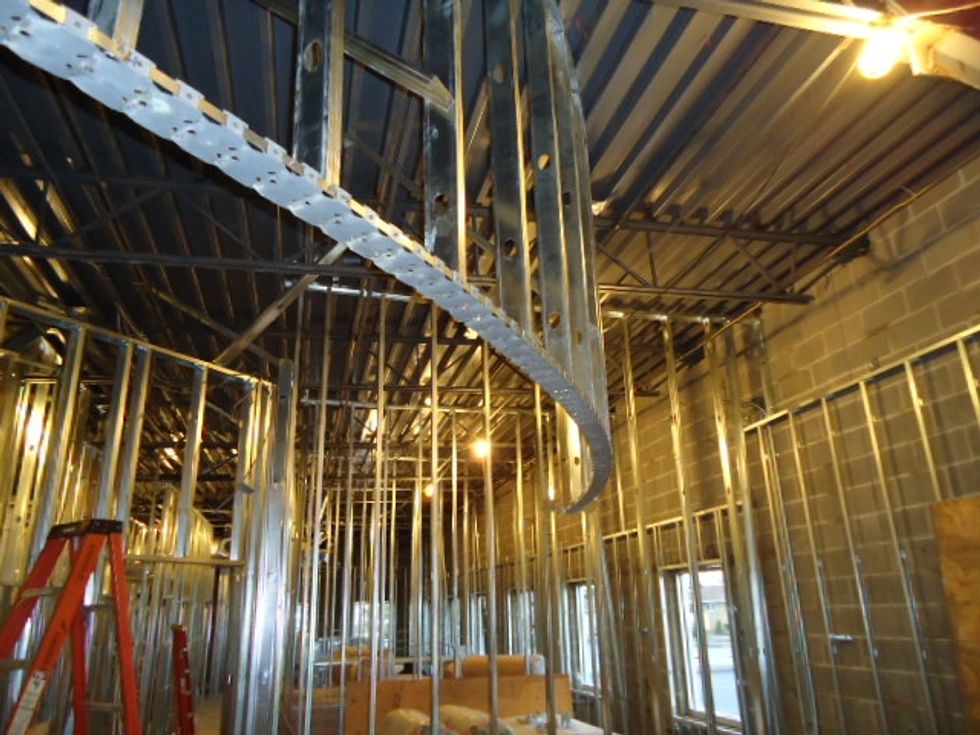 New Penske Facility Outside Buffalo, N.Y. Progressing Nicely
A state-of-the-art facility forcommercial truck leasing, commercial and consumer truck rental, and contract maintenance that Penske Truck Leasing is constructing in Cheektowaga, N.Y. is on schedule. Cheektowaga is located near the Canadian border and is Buffalo's largest suburb.
---
About the new location: it's on eight acres, is approximately 14,000 square feet, and will contain a two-lane fuel service island and four bays (three for service, one for wash).
"The building is progressing well," said Chuck Looper, the company's vice president of facilities. "They are getting ready to pour the concrete service pit and the service area floors. In the office area, they're putting in the electrical, plumbing and HVAC services."

He noted that the parking lot and landscaping are about 90 percent complete. At the fuel island, the piping and underground tank is complete, and the canopy is going up.
The building's exterior painting will take place early next year, when Western New York thaws out.
The facility is expected to be operational in early 2011.
By Alen Beljin