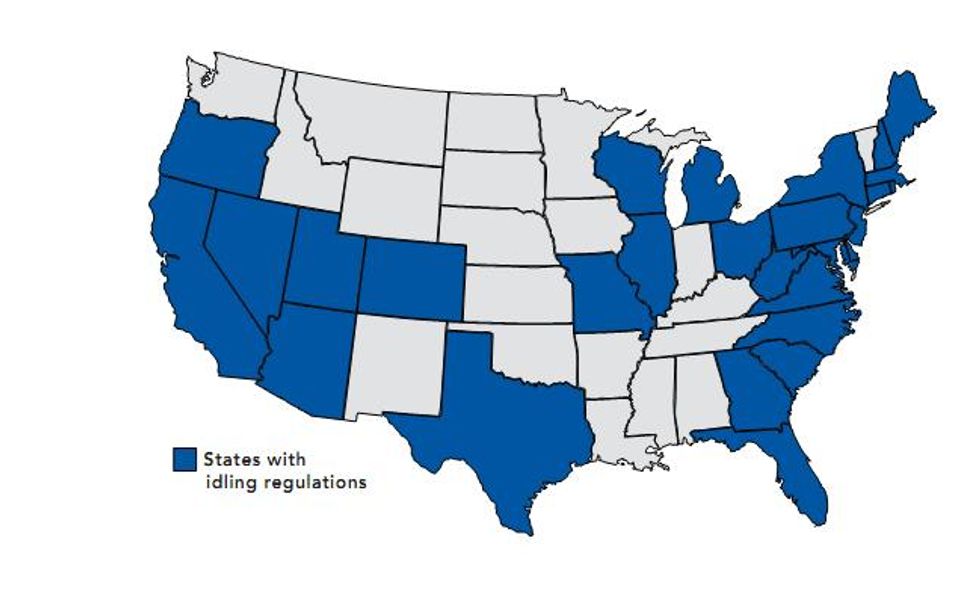 New Idling Regulations to Take Effect in 2012
Jurisdictions nationwide are continuing to add idling regulations, and in an effort to create greater uniformity for drivers, several states are considering statewide regulations versus individual county or city regulations.
---
Beginning in 2012, Oregon will restrict idling to five minutes in any 60-minute period. However, drivers can idle for 30 minutes while waiting to, or during loading and unloading. The regulation also provides exemption for A/C or heat during rest periods or if drivers are loading or unloading when temperatures drop below 50 degrees or exceed 75 degrees.
Also in 2012, Salt Lake City will tighten its idling regulations, limiting idling to two minutes instead of 15. However, drivers with sleeper berths are exempt. As a state, Utah restricts idling when the driver is not with the vehicle.
Several states are beginning to eye uniform regulations for conformity. In July, Colorado adopted a statewide law; prior to that it had three separate regulations that were in effect in Aspen, Denver and Vail.
Michigan is currently considering a statewide idling regulation. Earlier this year, Detroit adopted an ordinance limiting idling to five minutes and the city of Ann Arbor is also considering one; Texas created a statewide standard that local jurisdictions can opt into and enforce, according to the American Transportation Research Institute (ATRI).
Although idling restrictions will likely continue to increase, enforcement may not. According to the ATRI, it always comes down to the enforcement resources, and an enforcement officer needs to clock them in and out. There have been reports about enforcement in New York City and in California last year officers issued 763 citations for commercial vehicle idling, totaling $196,000.
ATRI is compiling a compendium of idling regulations and will issue the revised version in early 2012. For more information, visit ATRI's Web site at atri-online.org.
By "Move Ahead" Staff