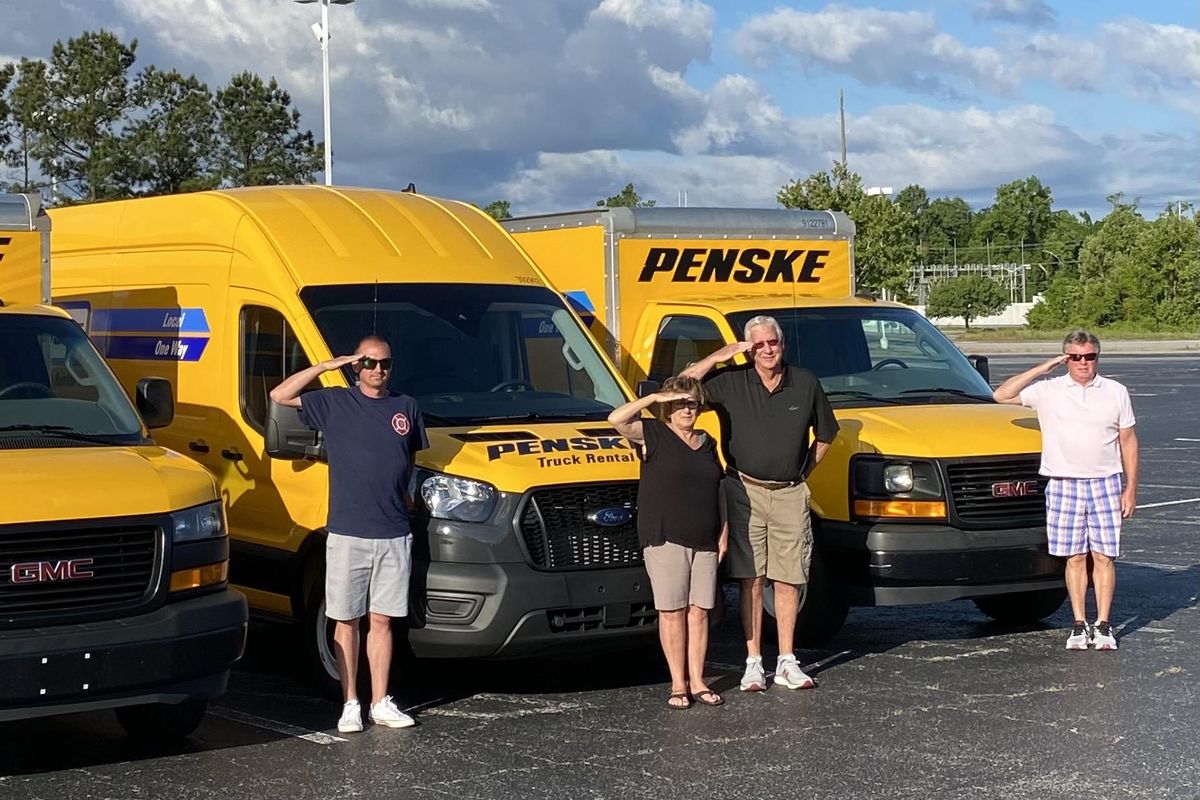 Military Spouse Appreciation Day Celebrates Service on the Homefront
A year after the pandemic forced Support Military Families (SMF) to cancel its annual Military Spouse Appreciation Day (MSAD) event, the charity will host a socially distant celebration today at three military installations across North Carolina.
---
For more than a decade, SMF has thanked wives and husbands by presenting them with care packages filled with gifts and a hand-written thank you note in appreciation for their service on the home front.
Three Penske rental trucks, driven by three North Myrtle Beach volunteers, will deliver 1,200 care packages to military spouses at Fort Bragg in Fayetteville, Camp Lejeune in Jacksonville, and Seymour Johnson Air Force Base in Goldsboro, North Carolina.
"When President Reagan made MSAD an official holiday in 1984, it was in honor of how much the spouses help service members to better serve our country because they know their wives or the husbands are taking care of everything at home," said Diane Rumley, who co-founded SMF in 2009 with her husband, Steven.
Originally founded as Support Military Spouses, the name was changed in 2019 to reflect the charity's broader mission to support military families and children. The nonprofit's goal is to thank every U.S. military spouse for their sacrifice by providing them with a care package.
"Through all of the thousands of spouses we have come in contact with, we see that they are selfless, hardworking and resilient, and they are extremely humble and sacrificial," Mrs. Rumley said.
The first care package delivery was in 2010. Mrs. Rumley remembers packing up a Penske van with 35 filled shoeboxes donated by caring individuals. The boxes were delivered to military spouses at Seymour Johnson Air Force Base.
"The spouses are so appreciative of a simple care package that says, 'thank you'," Mrs. Rumley said. "It has been an honor to recognize all that they do so selflessly for us to have the freedoms we enjoy and take for granted."
In addition to the MSAD care packages, SMF also hosts a care package delivery in December to deliver Christmas cheer for military spouses and their children.
Last year, as the coronavirus pandemic swept across the nation, SMF was forced to cancel their 2020 MSAD event. The Christmas event was held, but it was contactless and socially distant.
"We are following the same contactless delivery we followed in December. We think it is prudent that we follow strict COVID-19 safety guidelines," Mrs. Rumley said. "We are doing a drive-up as opposed to a party."
SMF hopes to return to the holiday party their December care package deliveries are known for, Mrs. Rumley said.
Penske Truck Rental, an SMF founding partner, has supported the nonprofit's work to honor the service and sacrifice of military families. The company provides rental trucks to help transport the care packages and donates Penske Truck Rental Activity Books for children.
In past years, Penske associates sent SMF holiday cards with personal messages of support for military families, which were inserted into Christmas and Military Spouse Appreciation Day care packages.
By Bernie Mixon